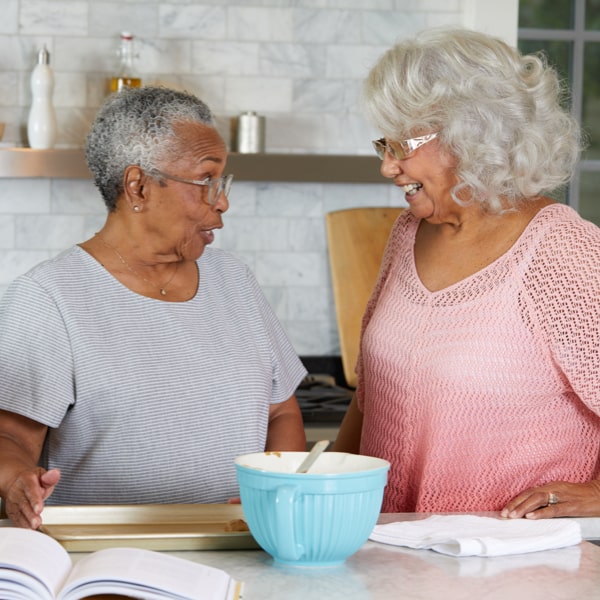 What types of home care services are offered in Sheboygan, WI, and surrounding areas?
How will they help my loved one live a comfortable and independent life?
Are you beginning to feel like your senior loved one can no longer take care of themselves? Are you concerned about their safety when left alone? In that case, you might be interested in Comfort Keepers senior care services.
Comfort Keepers in home care services are here for your family. We understand that your senior loved one would rather remain at home. Our in-home senior care services make that possible. We are dedicated to keeping your senior loved one living at home independently for as long as possible. 
If your loved one has recently undergone a major medical event, had an unexpected stint at the hospital or is simply not as capable as they once were, it may be time to start considering senior care services. But, if you, like most people, do not really know much about it, you may be experiencing a lot of undue anxiety.
If your loved one has led a fiercely independent life, it may be a very painful process for them to accept the fact that they may be in need of senior care services. However, we have found that the key to helping pave the way to acceptance is understanding what home care services are really about.
Comfort Keepers home care services are not here to take away your loved one's independence. On the contrary, we are here to help them stay independent by helping them take care of the day-to-day tasks they may be having trouble with. When your loved one comes to understand that, it may make it easier to come to terms with their current situation.
One of the biggest benefits of in-home care is the fact that your loved one will not have to go to a nursing or assisted living facility. Many seniors wish to stay in their own homes and being able to do so gives them a sense of pride they can't get anywhere else. That is precisely what home care is all about.
It is also important to find the right mix of elderly home care services for your parents. Not everyone is the same and they need different services to live life the way they want. A Comfort Keepers agent can work with you to figure out how to find that perfect mix.
Click below to explore the different types of senior care services we offer, from personal hygiene care to incidental transportation. Call us at (920) 204-6886 or contact us to schedule a free in-home consultation and we can tell you everything you need to know.