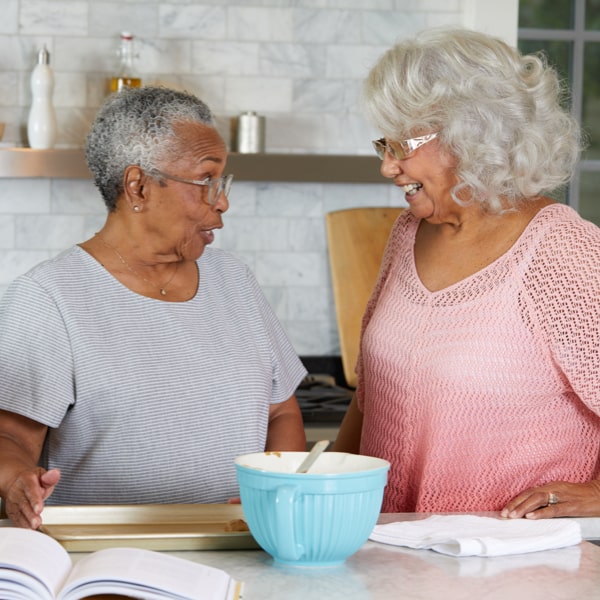 Home Care Services Available in Knoxville, TN, and Surrounding Areas
As time has progressed, the way we take care of our older loved ones has changed. Senior Care in the home used to mean a family member was taking on the role of a caregiver. Caregiving, although rewarding, may not be for everyone. It can be time-consuming, highly stressful, and a certain level of knowledge or experience may be required to help some seniors. While home care services aren't new, the design and overall application of care have evolved. Now families can have a reliable team of experts at home with just a click or a phone call.
Our Home Care Options
Our home care services were created with our Interactive Caregiving philosophy in mind. Understand that our caregivers do not just come into the home to complete a checklist and then leave. They are there to spend quality time with your loved one as a caring companion and assistant. Seniors will not have their lives taken over, as we will only support them with the parts of tasks they have trouble with or cannot complete on their own. You can schedule support from our senior home care experts for just a few hours a week, on a more full-time daily basis, or even around-the-clock.
Our Caregiving Team
When you contact our office you can have peace of mind knowing we wouldn't send someone to your loved ones home that wouldn't send to our own. All individuals that apply to become a Comfort Keeper must pass multiple personal background checks, driving records checks, and drug screenings throughout the year. They also are placed in our continuing education program, which allows them to stay updated on their certifications and always be aware of the latest and greatest care knowledge. Our home care experts can also educate you on various topics so you're always able to provide the best care for your loved one that you can.
Get the support you and your senior needs, right in the comforts of home. Your loved one can stay in the place they are most familiar with as well as near their reliable familial support group as well as our own. You can explore our senior home care options below. To learn more about our home care services available in Knoxville or start down your path to services please contact us or call (865) 214-6787.