Senior Care in Powell, TN
Comfort Keepers can help ensure your loved ones in Powell, TN are getting the best senior care possible
When your loved one becomes a senior and needs help with their care, it is you that will best know what your loved one needs to live a happy and fulfilling life. Comfort Keepers of Knoxville, TN believes it is vital to listen to the family of a loved one when determining the type of senior care they will need. By working with families, we can decide how best we can serve our clients and ensure that they have a happy and fulfilling life.
How the Process of Getting in Home Care Starts
Comfort Keepers always starts senior care with an initial assessment that helps us determine what needs your loved one has, what their health is, and provides information about their living environment. Of equal importance is assessing your senior's personality and interests, this helps us to know which caregiver is the best match for them as well as assisting us with how best to provide your loved one with care.
Our Customized Plans
Every one of our seniors is unique so no one plan will fit everyone. Rather than trying to fit everyone into a one size fits plan, we customize a plan for each one of our seniors. We recruit family members and their loved ones to help us with this process. We then craft a plan that suits your loved one's health, and physical needs, as well as their likes and dislikes.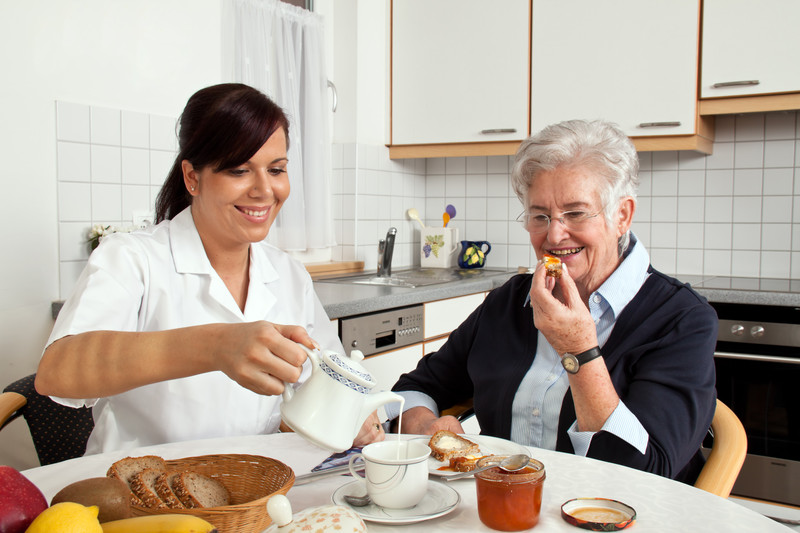 We want you to feel good about the care you choose for your loved one so we build family communication into each one of our senior care plans. We assign each of our clients with a primary care manager who oversees your loved ones' care and ensures they have access to the right caregivers at all times. They will be your primary point of contact and will keep you up to date with what services are being performed, what might be needed in the future, and any progress your loved one in making while under our care.
We Review Your Loved One's Care Regularly
Comfort Keepers will review your loved one's care on a frequent basis. Home visits by the care manager and other supervisory staff will ensure that your loved one's care is always in step with their needs. Our process is designed to simplify the process of caring for your loved one and to give you peace of mind that they are receiving the best care possible.