Meet Comfort Keepers® King of Prussia and Springfield PA Senior Caregivers
Choose always "Best of Home Care" in Philadelphia suburbs for your loved one - Comfort Keepers Springfield and King of Prussia, the 2016 Leader in Excellence and 2016, 2015, 2014 and 2013 Best of Home Care Provider and Employer of Choice!
The only senior caregivers for COSA, Veterans and Long Term Care insurance in our Delaware County, PA service area with consistent operational awards for excellence during the last four years.
In 2002, Clark Bongaardt, Esquire and his wife Sallie Bongaardt opened the doors of Comfort Keepers. The original owners of Springfield, PA, they opened the King of Prussia office in 2009. Over the last several years the team has grown to include a Care Coordination Department, a Scheduling Team, a Finance Department, a Human Resource Department, a Recruiting, Hiring and Onboarding Team and a Sales and Marketing Team.
Talk of the Town 2015! - Two categories Home Health and Senior Caregivers -Comfort Keepers the total home care company, successful aging in Darby and surrounding areas!
Give us a call at (610) 563-2968 to learn more!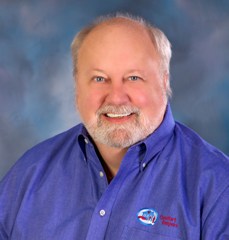 Clark Bongaardt
Owner | 17 Years
Clark was born and raised in the Glen Mills area of Pennsylvania. After graduating from Delaware Law School of Widener University, he practiced law in Media PA for over 20 years. Clark subsequently earned a Masters of Law in Taxation degree from Villanova University where he also taught in the Villanova University Paralegal program for more than 15 years.
After being a caregiver for both his mother and father in law, he and his wife, Sallie saw a significant need for quality in-home care for seniors and opened their Comfort Keepers' office in Springfield, PA in 2002. As the first employee, Clark opened the doors to this new opportunity that would ultimately prove to be more rewarding than he ever imagined. In their nineteenth year of operation, Sallie and Clark continue, as they did when they first opened their doors, to both be in the office every day helping clients and their families.
The intent for Comfort Keepers since its inception was always to maintain the values of a family business. True to that philosophy, Sallie and Clark's son, Ian, who had been involved in Comfort Keepers for many years, became a partner in 2016 adding to its growth and commitment to excellence.
In 2011, Clark expanded the area of service offering into Montgomery County by opening an office in King of Prussia. Their commitment to overall quality and service has been the key focus in the development of Comfort Keepers. As the footprint expanded in Montgomery County, a third office was opened in Oreland in 2017. Very recently in 2020, Clark, Sallie and Ian purchased the existing Chester County Comfort Keepers' Office are excited to be bridging their commitment to the Chester County area
As a testament toward those overriding goals, Clark and Sallie were awarded the newly established Operational Excellence Award in 2013 for superior operations in both of their offices. This honor was testimony to their strong commitment that the industry has a significant place within the continuum of care of an elderly individual and in order to achieve the best possible outcome, must work closely with the family and medical community around that individual. Each year since 2013, the Operational Excellence Award has been presented to them and their team representing a continued focus on quality in operations.
In addition, Sallie and Clark have been recognized every year since 2005 by the corporate office of Comfort Keepers with the President's Club Award which acknowledges the top 25 franchises in the entire Comfort Keepers franchised system. Nineteen years of continuous President's Club Awards has been a proud accomplishment.
Clark's dedication to the mission of Comfort Keepers to treat each and every client with the dignity and respect they deserve as if he were caring for a member of his own family has been acknowledged by the community in the form of several prestigious awards. His Comfort Keepers offices have been given top honors in multiple successive years by an independent home care survey company, Home Care Pulse. The awards culminated in three consecutive years of Best of Home Care Leader in Excellence Awards based on scored results from monthly surveys of both clients and caregivers. Less than 4% of home care companies nationwide have earned this honor.
In addition, over the years, Clark and Sallie's Comfort Keepers offices have earned multiple local Awards. The Mainline Chamber of Commerce awarded them the Large Business of the Year Award in 2012 and the Give Back Award in 2011 for the more than 20,000 pounds of food collected locally and donated to low-income seniors. Their Springfield Office has received Town Talk's Talk of the Town Awards over several years as well as the Best of Montgomery County Awards.
Their amazing caregivers have been honored with direct care worker awards by the County of Delaware – the John F. Bauer Award and the Barbara White Award; and while these awards are no longer presented, Clark is proud to know that for the four years the awards were issued, their caregivers won one of the top two awards each year! One of those caregivers went on to win the National Comfort Keeper of the Year Award in 2006.
Presently, Clark is in his second three-year term serving on the National Advisory Council for the Comfort Keepers' franchises. In 2007, as a member of the Council, Clark served as its Vice Chairman, and in 2008, Clark followed for a year term as its Chairman. During a period of system change, Clark provided a significant leadership role throughout the franchise community. His impact still remains today. Clark continues to be an active member of the Delaware County Bar Association and the Greater Springfield Business Association where he has served terms as both Vice Chairman and Chairman.
The apples of Clark's eyes are his three children and his three grandchildren. He currently resides in Springfield, PA with Sallie and their three dogs.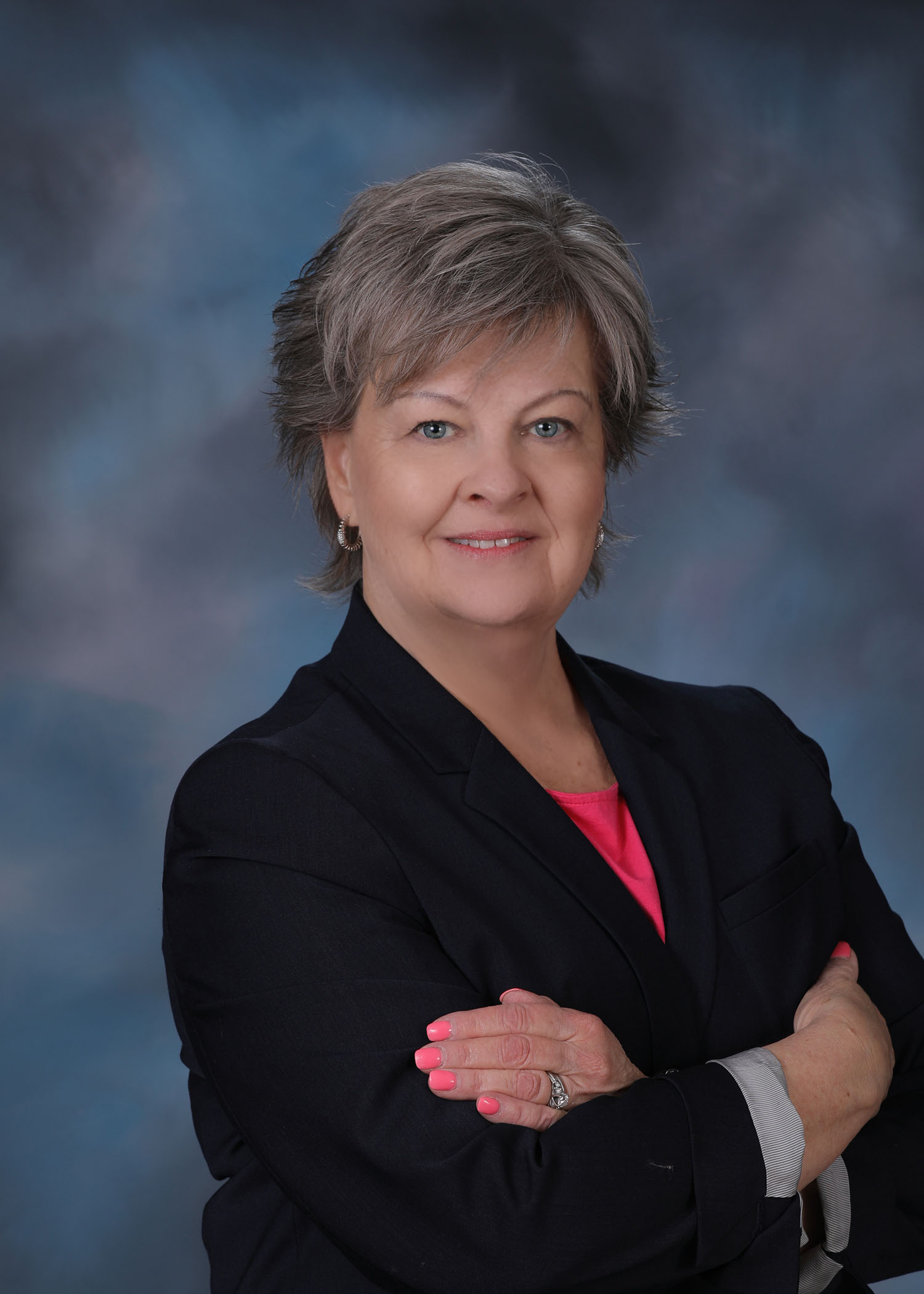 Sallie Bongaardt
Owner | 17 Years
Prior to owning Comfort Keepers' franchises, Sallie had been working as a paralegal for 25 years in Media, PA. After being a caregiver for her own parents, she and her husband Clark opened the Comfort Keepers' office in Springfield, PA in 2002. Within a year of opening, Sallie left her employment and began oversight of the operational end of the Comfort Keepers' business, the role she maintains today. While the company has expanded considerably since those early years, Sallie is on site in the office every day and continues to remain involved and available to clients and their families as well as caregivers.

This role along with being a mother of three and a grandmother of three would be one of the most important to Sallie. Considering she herself had gone through the experience of hiring a caregiver agency, she understood the importance of customer service, communication, quality care, respectful employment practices and most of all helping families with changing needs.

Sallie and her husband Clark's commitment to quality has been recognized by the Comfort Keepers' Corporate Office sixteen years in a row with the President's Club Award. In 2016, their son Ian joined Sallie and Clark as a partner in Comfort Keepers and through Ian's added contribution, the Bongaardt Comfort Keepers' offices have been proud recipients since 2014 of consecutive annual Operational Excellence Awards awarded by the corporate office in Irvine, California.
The purpose of the Operational Excellence Award is to recognize those business owners who live their commitment to quality every single day; and for that reason, the Award is especially meaningful. A dedication to quality is the centralized mindset of her Operations' Team and the business as a whole every day.

Sallie's dedication to the mission and culture of Comfort Keepers has been acknowledged by the community in the form of several prestigious awards. Her Comfort Keepers' offices in Springfield and King of Prussia PA were named Provider of Choice and Employer of Choice in 2013-2018; and in 2016, 2017 and 2018, they earned the prestigious Leaders in Excellence Award. These recognitions, awarded by Home Care Pulse, are determined by the scored results of independent monthly telephone surveys of both clients and caregivers. The surveys seek feedback on the company as an employer and as a service provider. Sallie consistently listened to the monthly feedback and used it as a tool to further improve the quality of the business model. While few competitors in the area attained the level of distinction that must be achieved in order to qualify for these awards, Sallie saw it as an opportunity to ask tough questions, be willing to hear the responses – good or not so good – and make some decisions based upon what was being said. All in all, the process benefited the company significantly.

In 2012 the Mainline Chamber of Commerce awarded the Sallie and Clark's Comfort Keepers' offices the 2012 Large Business of the Year Award. Their Springfield Office has been the recipient of the Town Talk's Talk of the Town Award in multiple years as well as the Best of Montgo Award recognizing the King of Prussia Office. But even more important to Sallie has been a consistent history of local and national awards received by her caregivers while working under Comfort Keepers' banner from both the Corporate Office, the County of Delaware and the State of Pennsylvania.

Sallie, Clark and Ian are committed to giving back to the community as well. They have participated in the national Comfort Keepers campaign to Nourish Senior Lives by collecting and donating canned goods and dry foods to local low income seniors. This campaign has donated almost 20,000 pounds of food locally to low income seniors which earned Sallie and her team the First Annual Mainline Chamber of Commerce Give Back Award in 2011.

Sallie proudly served a three-year term from 2014 to 2017 on the Comfort Keepers' National Advisory Council. Voted to the Council by respective Comfort Keepers' owners throughout the country, she worked closely with the Corporate Office in Irvine, California to identify strategic priorities for the network and the tactics to implement the strategies.

Sallie currently resides in Springfield, Pennsylvania with her husband, Clark, and their three dogs that often accompany them to the office.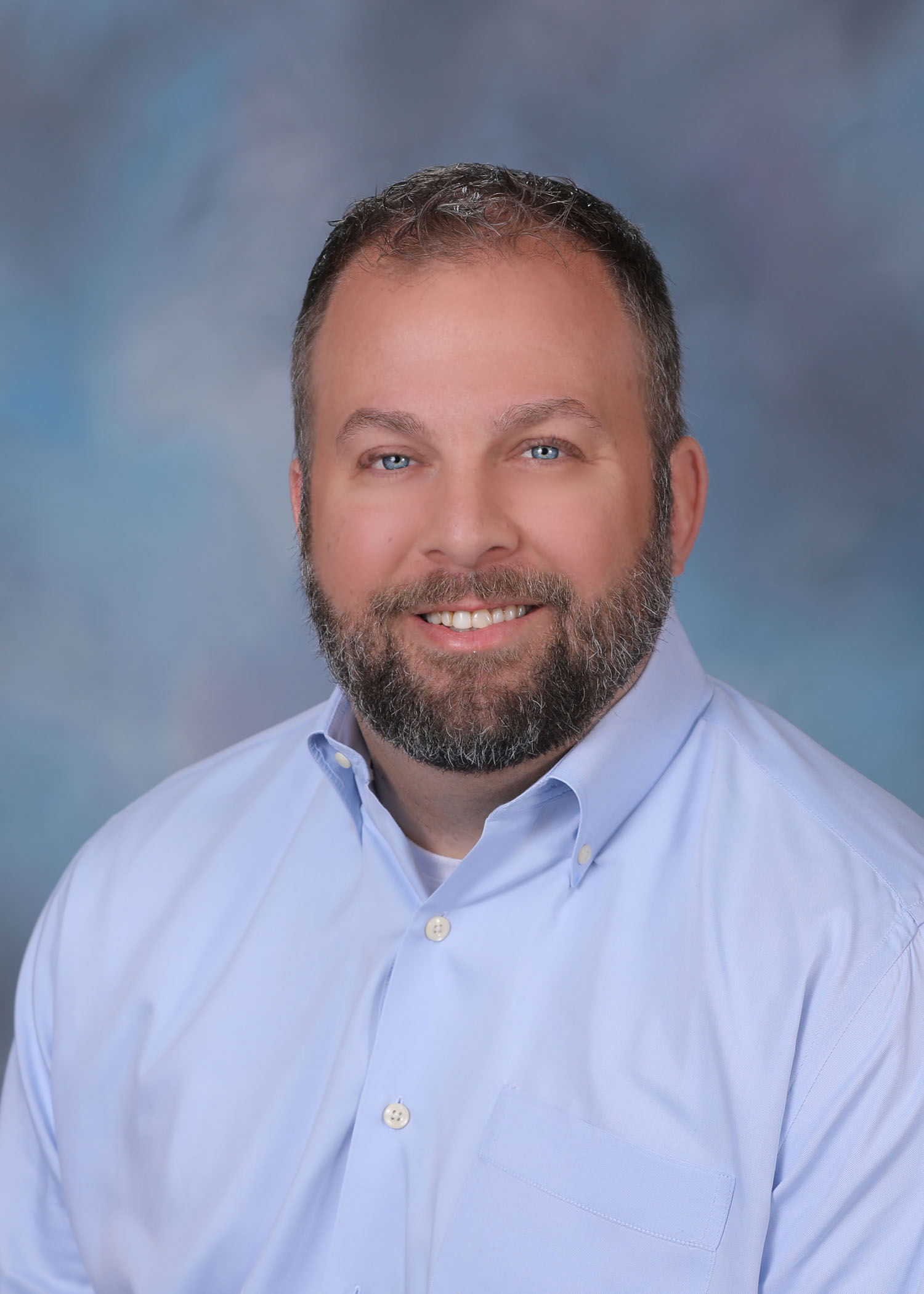 Ian Bongaardt
Co-Owner | 10 Years
Son and Co-Owner with Sallie and Clark Bongaardt, Ian's first experiences with caregiving came about when helping his grandparents. During this time, he grew to understand the needs of older adults and realized how assisting with daily tasks could make a tremendous difference in the life of a senior. When his parents purchased the Comfort Keepers franchise, he saw the opportunity to continue to help families who were like his own.
Before his current role, Ian worked diligently as a Project Manager (May 2003 – August 2007) and then as a Financial and IT Admin (October 2012 – December 2015). Family remains a high priority in his life. When he is not working closely with them at Comfort Keepers, he is spending time with them at home and also refereeing soccer.­
Ian graduated East Stroudsburg University with a B.A in Economics. His past work experience outside of Comfort Keepers includes working in Financial Services for Vanguard, New York Life, and PNC Bank.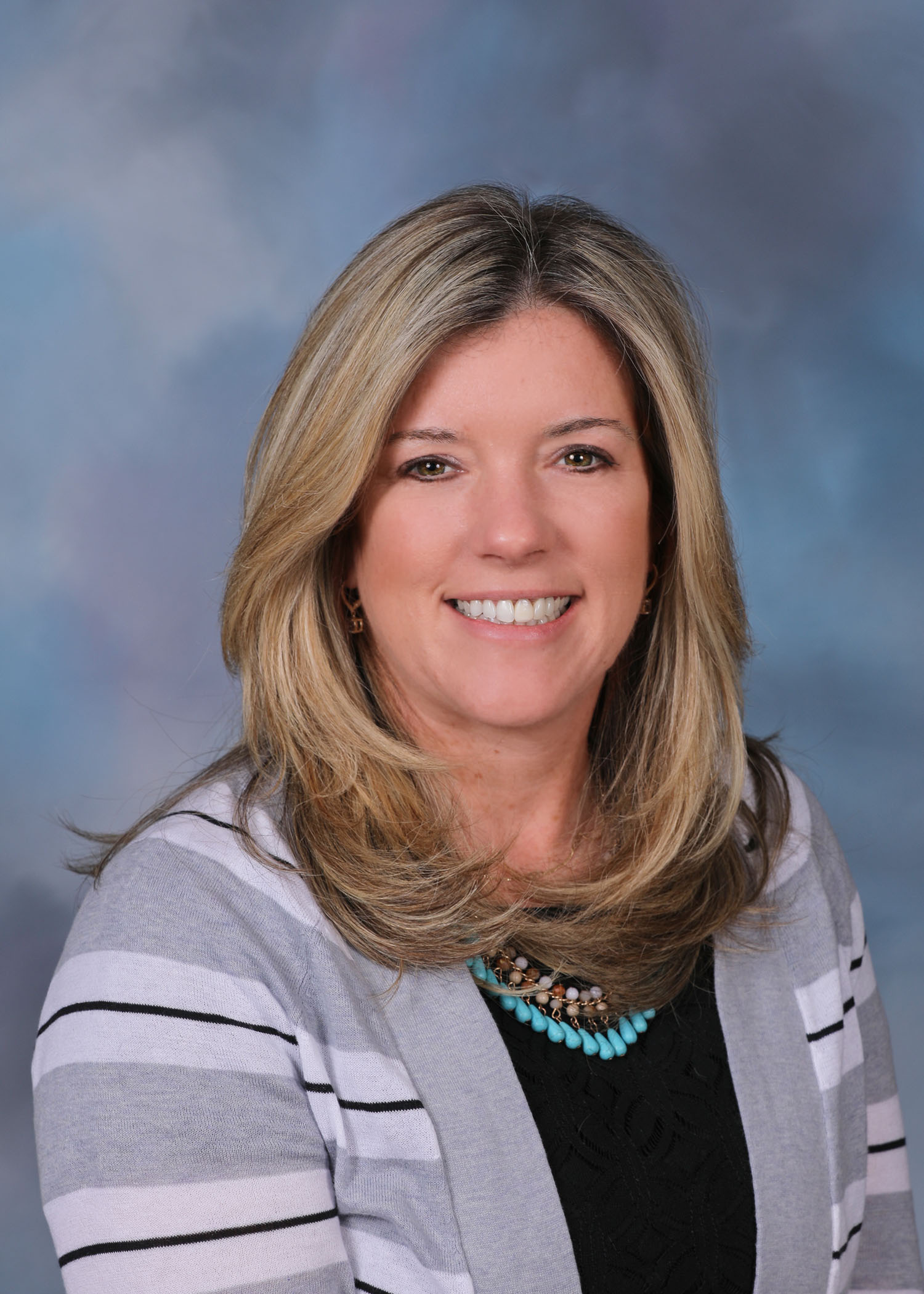 Maura DiTrolio
Business Development Manager | 1 Year
Maura is the face of Comfort Keepers. As the Business Development Manager, she educates families and professionals about the benefits of Comfort Keeper's one-on-one professional caregiving and takes pride in serving as a resource for any senior need. Maura's goal is to provide families and their senior loved ones the ability to live comfortably and independently at home. Maura enjoys spending time with family and friends. She also enjoys tennis, piano and reading non-fiction.
Maura attended West Chester and Rosemont Universities and studied business and communications. She has over twenty-five years of experience in the pharmaceutical and health care industries. She realized her passion for helping seniors while working in hospice.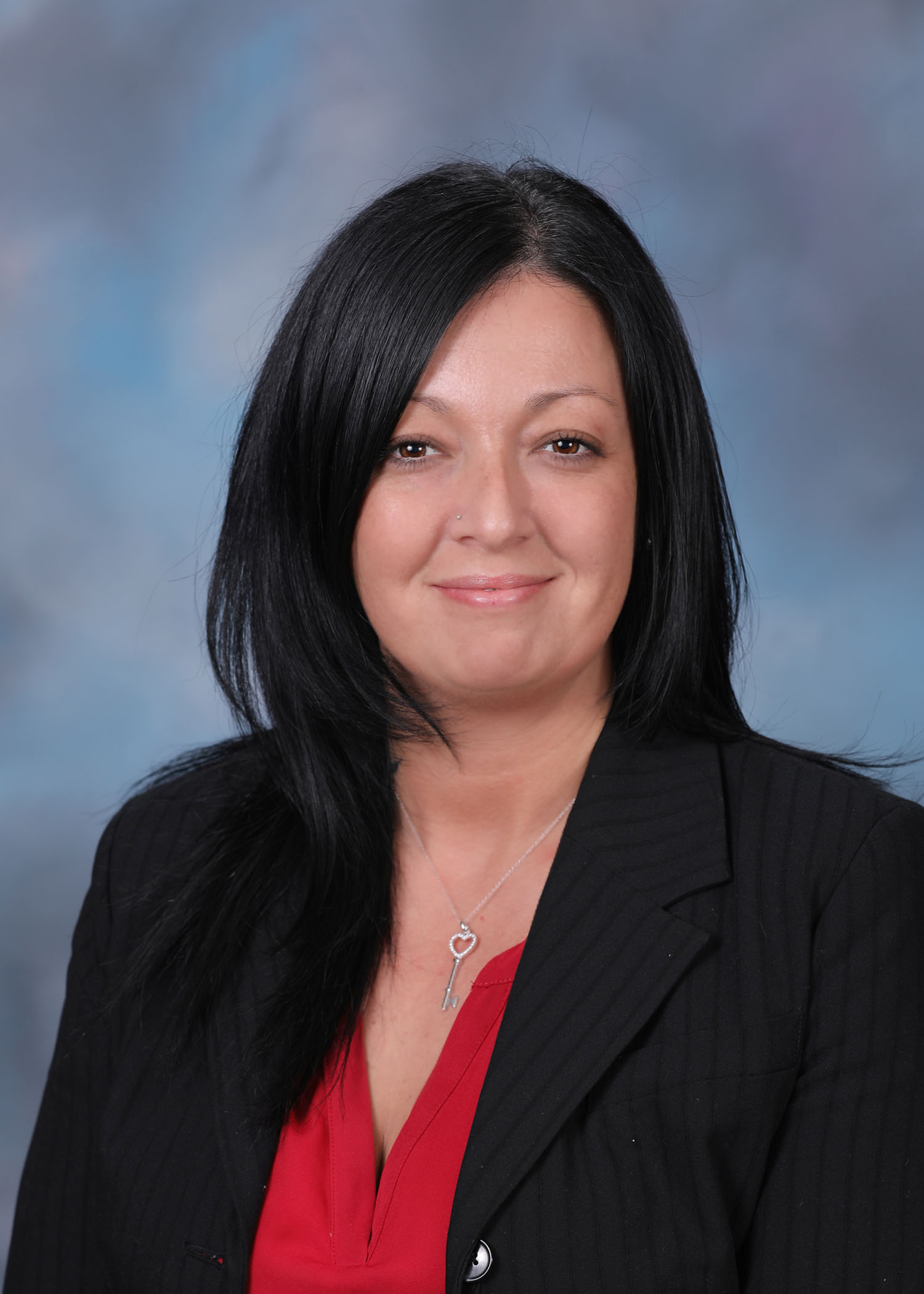 Danielle Simpson
Staffing Coordinator
Danielle is our weekend warrior and caregiver match maker. Her abilities go beyond finding the right caregiver for our clients. In the end, she helps our seniors find new friends. She's also great when weekend emergencies arise. Having experienced helping those with dementia within her own family, she joined Comfort Keepers to continue bringing joy to others.
When she isn't in the office, she enjoys spending time with her son and her dogs- Dachshunds, her favorite! Danielle graduated Real Estate School. Before coming to Comfort Keepers, she worked 10 years at the Delaware County Courthouse. If you're looking for a delicious meal, you can also look no further than Danielle. She has created a number of dishes for our events, staff, and seniors.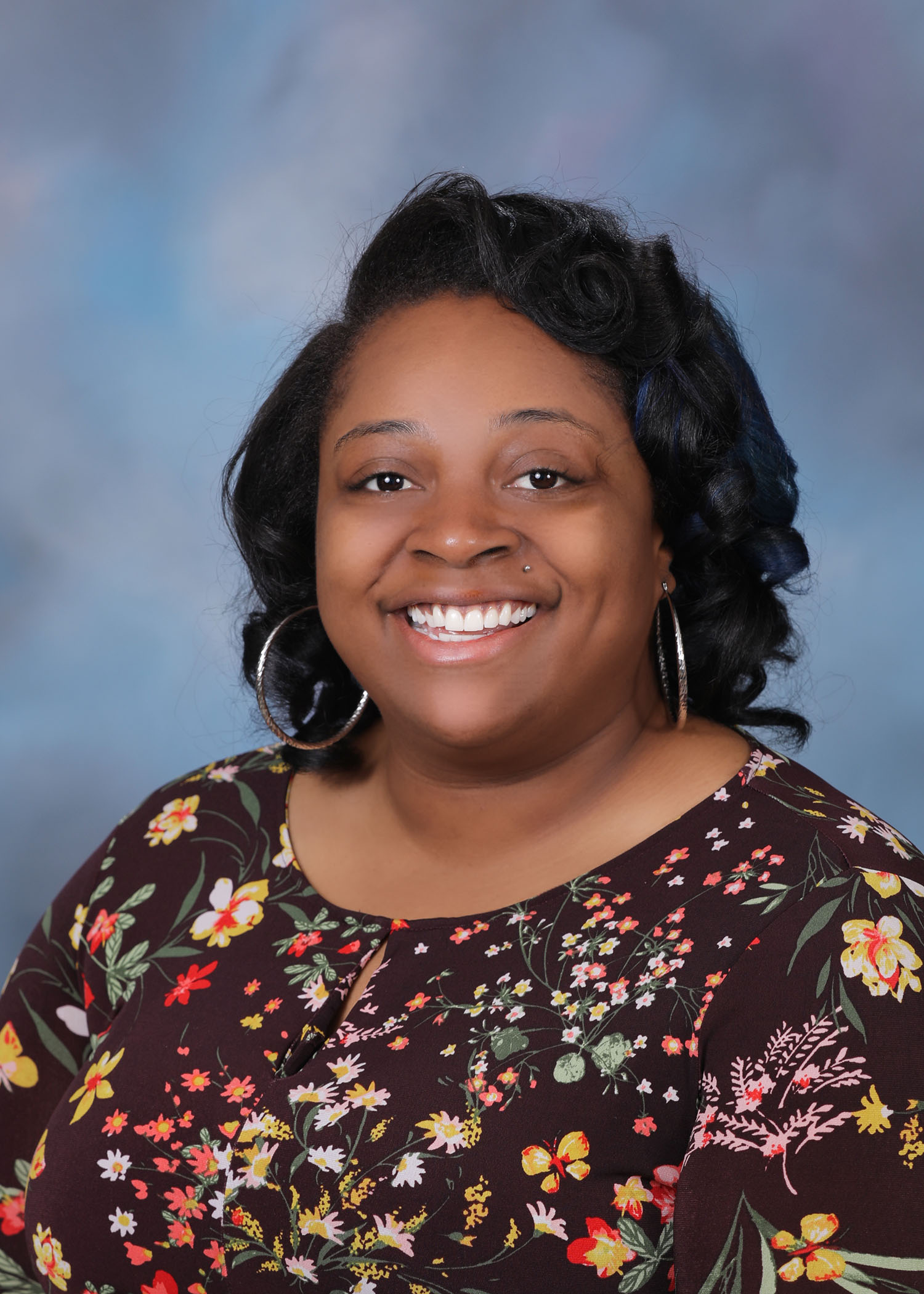 Amey Reid
Scheduling Coordinator | 3 ½ years
Amey is a master of the calendar, with her main role consisting of managing the schedules of our clients and caregivers. In the event emergency services are needed, or a caregiver cannot make a visit, she is right on top of things so no one is without help. All the while bringing joy and peace to others.
No stranger to caregiving, she acted as one for her grandparents at age 15 then continued with family, friends and neighbors as time progressed. When she isn't at Comfort Keepers, she's managing the responsibilities required in maintaining the property of New Life United Methodist Church as the Trustee Chairperson. She is also the Co-chairperson of the Usher Board, providing cosmetology services.
Amey graduated with a B.A. in Science of Information Technology and is also a licensed Cosmetology Editor. Her past work experience outside of Comfort Keepers includes working as a Paraprofessional, Teaching Assistant, Special Education Teacher, Case Manager, Administrative Assistant, TSS worker, and Cosmetology Educator.
Beth Pettyjohn
Human Resources | 3 Years
"Today you are you, that is truer than true. There is no one alive who is you-er than you. Unless someone like you cares a whole awful lot, nothing is going to get better. It's not."
Beth is responsible for everything from recruiting, hiring, trainings, and monitoring employee's performance/attendance. She works diligently with the other departments to make sure our employees are being setup for success. Bringing joy to both our caregivers and clients is what she does best. When not in the office, she enjoys spending time with her extremely large family and continuing to learn their ancestral history. You may also catch her doing various volunteer work around the community!
Beth earned her Associates degree for Early Childhood Education from Delaware County Community College, going on to teach preschool for 4 years. Prior to that she worked as a Retail Manager.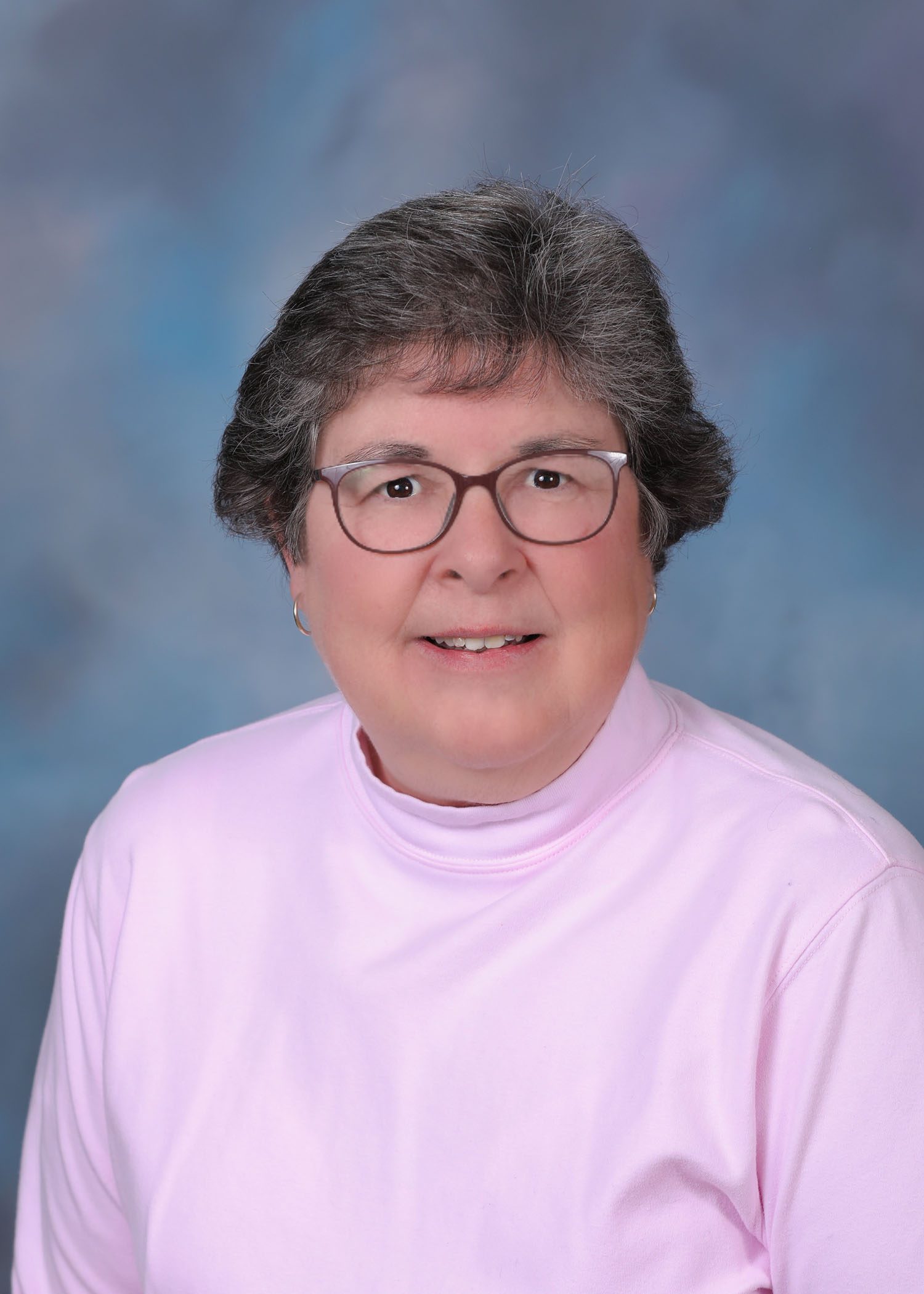 Cindy Straw
Care Management | 5 Years
"Make each day count because life truly is short."
Cindy is an expert at working with families, with her main responsibilities including introducing clients to our services, managing their assessments, and the coordination of their Client Care Plans. She is the person that is always on the lookout to make sure you are getting the support you need, when you need it.
Cindy has a great respect for "The Greatest Generation", and with her parents being 15 years older than most of her peers, she has had much interaction with those that are part of it. She truly treasures their values, work ethic, loyalty, honesty, humility, family, God-centeredness, and generosity. When not working at Comfort Keepers, she likes to read, keep up on current events, or go on long road trips. She will also tap into her love of felines by joining them bird watching.
We would like to note, that unlike her feline companions, she does not bring any birds home as a sign of affection.
Cindy has a long history before working for Comfort Keepers. The first 7 years of her career she worked with physically and mentally challenged children and adults as a child care worker, teacher's aide, and physical therapy assistant. She then spent her next 16 years working for a computer company. Starting as a terminal technician and ending her chapter as the Regional Administrative Assistant in the Service Division. There, she oversaw 20-30 Account Engineers and 3 parts rooms. She also moved 9 times!
A lover of animals, especially feline, she then spent 12 years as a Veterinary Receptionist before finding a new home with our agency.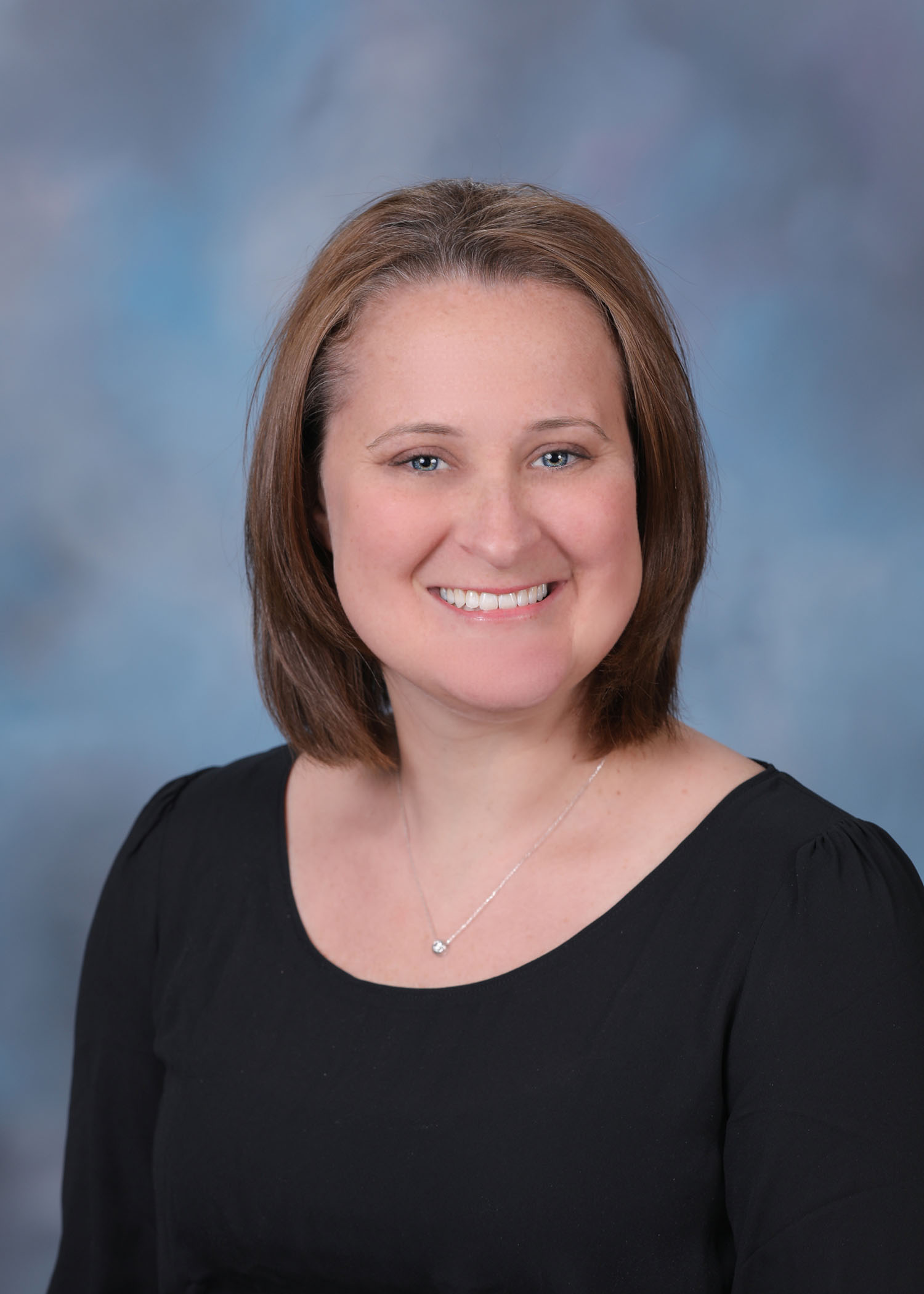 Jennifer McGee
Client Care Coordinator | 7 Years
We've got this!
Jennifer is one of the first people you'll meet when calling our office. She is a beacon of knowledge for clients and caregiving staff. Working closely with families and team members, she ensures all client notes, their care plans, and the caregiver's schedule are all entered accurately into our database. When she isn't working hard at the office, Jennifer enjoys gardening, cooking, and spending time with her family and rescue beagle, Chance (they gave him a second).
Jennifer graduated with a B.A. in Hospitality Management. Her past work experience outside of Comfort Keepers includes being a Staff Accountant at the Union League of Philadelphia, a Receptionist at Main Line Health and Fitness, and an Exton Accountant at Post College Hotel.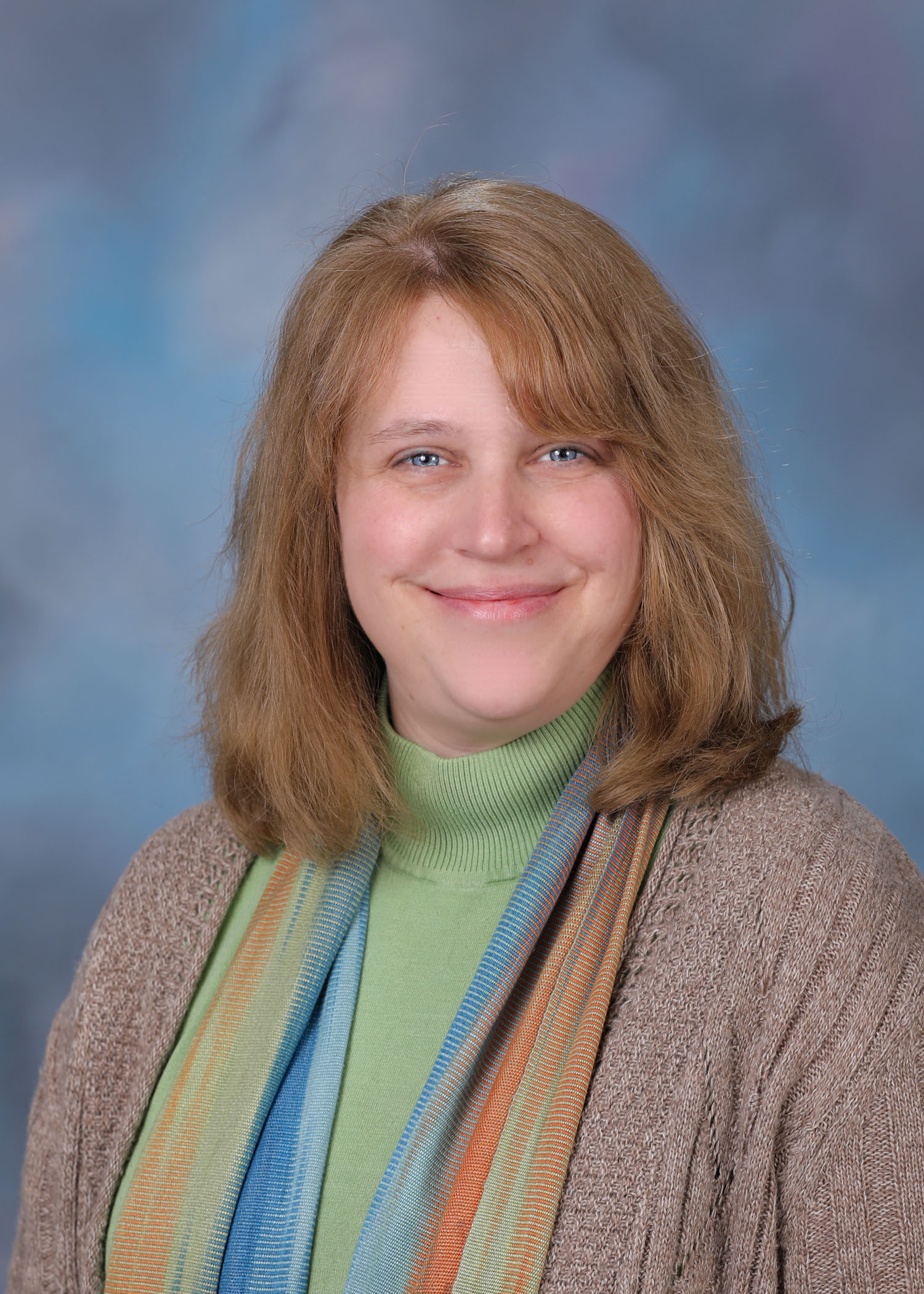 Judy Briggs
Team Leader Client Coordination, Dementia Trainer, Teepa Snow Coach In Training | 12 Years
"Be the change you wish to see in the world." Mahatma Ghandi
Judy Briggs is a proud member of the Comfort Keepers team for over 12 years! She serves as both our Director of Client Coordination and is a Certified Coach with Teepa Snow PAC. Starting part-time as a caregiver, she has hands-on experience working with the elderly, and especially those living with Dementia. Judy is one of the first people you may meet on your journey with Comfort Keepers, whether you are a new client or a new caregiver. She does many of the initial client care consultations and educates all new team members on Dementia care. Besides working with a wonderful, close-knit team, meeting everyone is her favorite part of working at Comfort Keepers.
Judy's path lead her to Comfort Keepers as a way to work while her son was young in a flexible job that would allow her to give back to the community. She wanted to honor her grandparent's role in her life by supporting the elderly. Her work in the Autism community also gives her great insight and patience needed to be an effective coach.
She is a graduate of Penn State University, and it was there that she experienced her first yoga class, which has led to a lifetime enjoyment of the practice. She has an unpaid but highly rewarding job as head "adventurer" for her son and his friends and classmates, arranging outings and activities all over the Philadelphia area. If you stop by the office, you can see the display of one of her favorite pastimes, experiencing and photographing the over 35 gardens in Philadelphia, America's Garden Capital.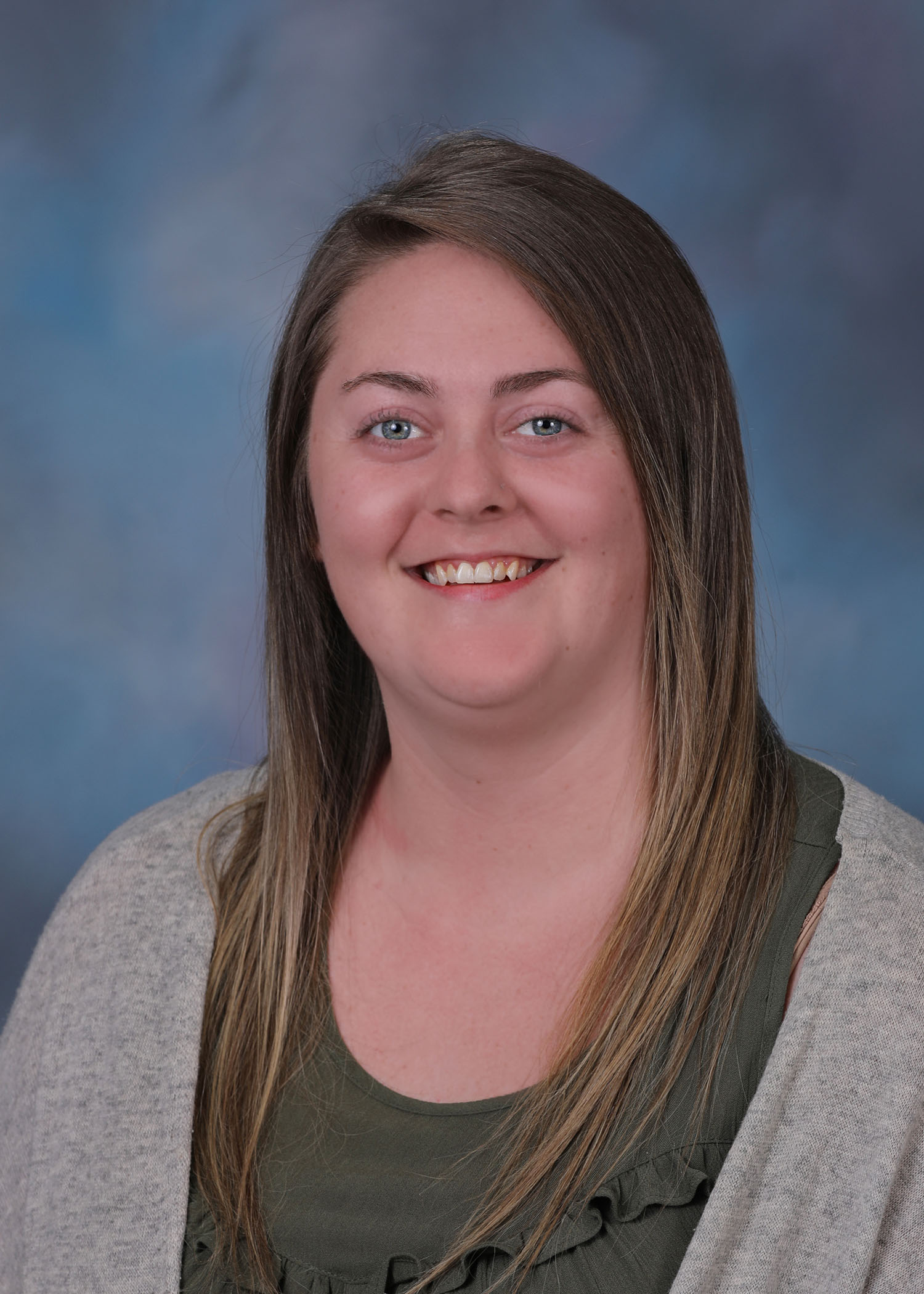 Kayla Inemer
Scheduling Team Leader | 3 Years
"We got this!"
Starting out as a receptionist, Kayla now works with multiple departments to ensure that all clients and caregivers have been staffed daily and on a permanent basis. Through her leadership clients can have peace of mind that they are always being provided the highest quality services, and that caregivers are getting the hours they need. Her love of helping others is in her DNA, as her family was involved in the medical industry and long term care facilities during her upbringing.
Kayla studied Social Work and Medical Billing in college. Her past work experience includes working in social services at a geriatric nursing facility for short or long term patients. When she isn't at the office, she enjoys spending time with her family. She is especially fond of being part of her brother's cheer squad while watching him play sports.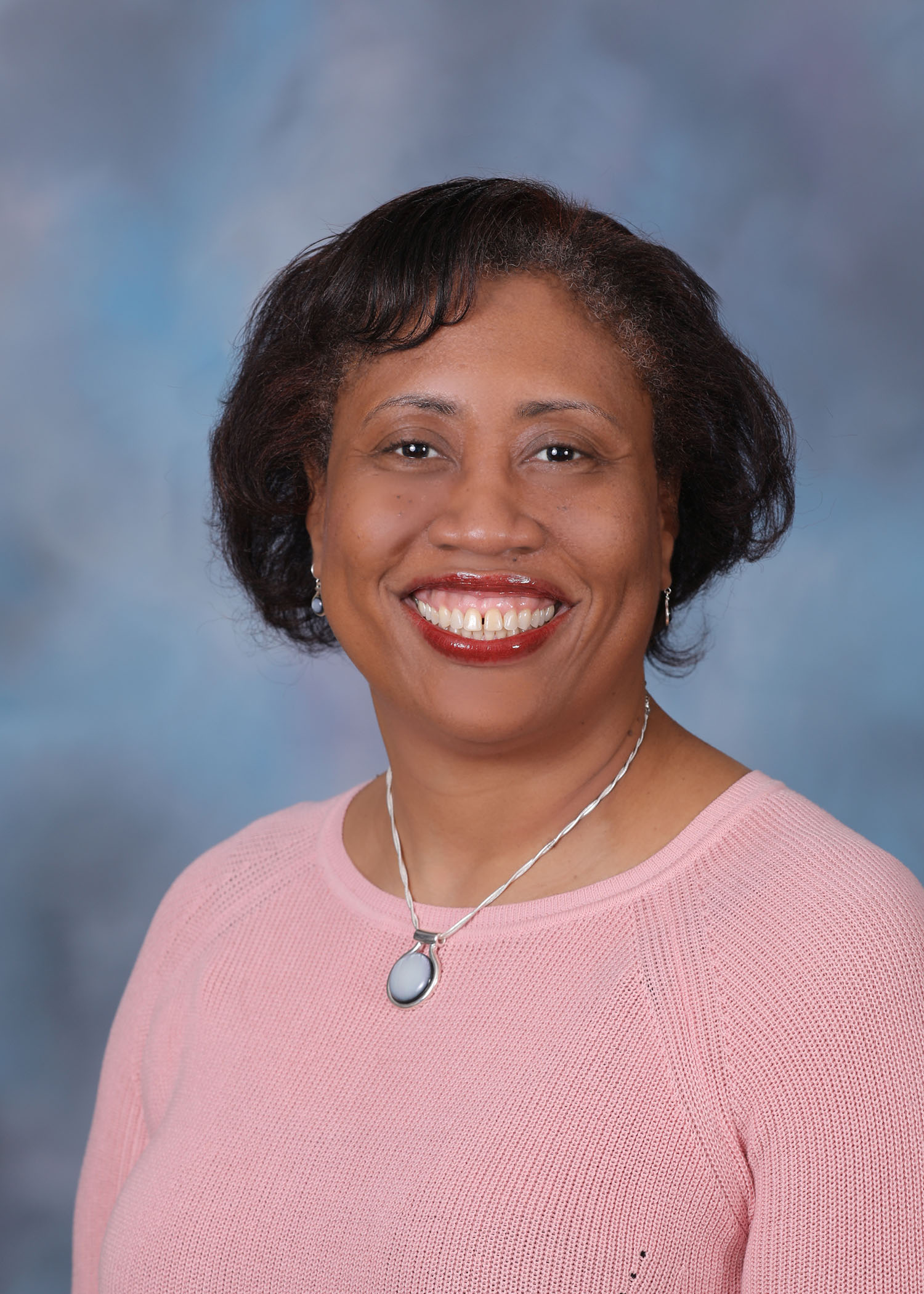 Roberta Johnson
Bookkeeper | 3 Years
Roberta called Comfort Keepers home about 3 years ago and is responsible for our daily accounting needs. When she isn't working at Comfort Keepers she is acting as one for her father. This gives her the unique perspective of personally knowing the ups and downs of caring for an elderly parent. While a master of numbers, she certainly doesn't paint by them! In her free time she enjoys creating works of art with heart (and maybe some charcoal or acrylic paint).
Roberta graduated Peirce College with a Bachelor of Science. Prior to working for Comfort Keepers, she acted as a Bookkeeper for the R.W. Group, and an accountant for the Energy Coordinating Agency and DMI Partners.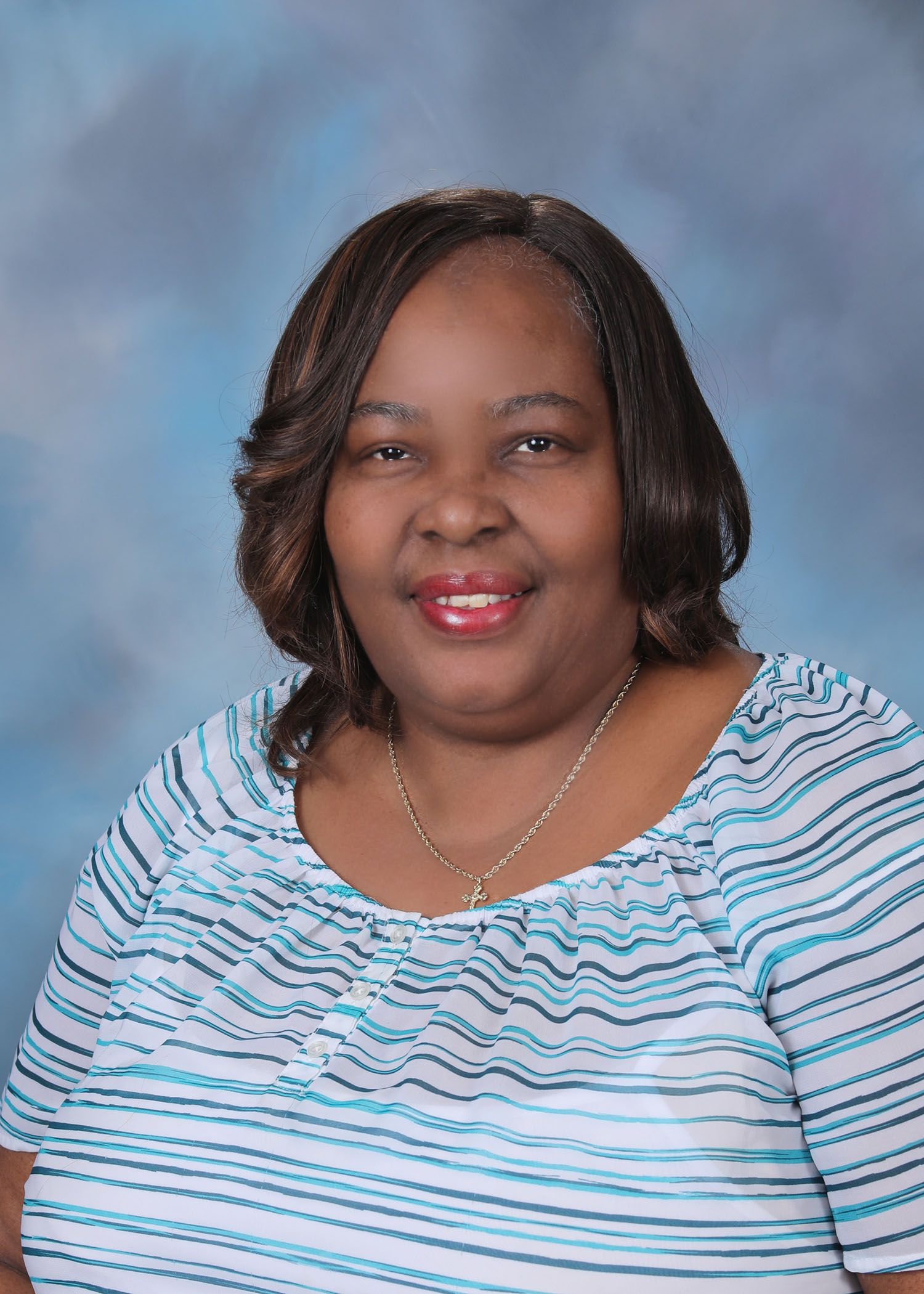 Sharon Miller
Care Coordinator | 1 Year
Sharon is responsible for managing the care all clients receive. This includes ensuring their 90-day assessments are completed in a timely manner, their Care Coordination Plans are updated based on the assessment, and that all parties involved have the most up to date information. She also develops and maintains relationships with Case Workers, Care Managers, and Social Workers for all third party providers in an effort to maintain and accurate care plan. When not at Comfort Keepers, she enjoys spending time with her children and grandchildren.
Sharon graduated with an Associate in Paralegal Studies as well as Criminal Justice. She also earned a Bachelor of Sociology at Rosemont College and is a certified Sexual Assault/ Domestic Violence counselor. Prior to working with Comfort Keepers she was a Care Manager at COSA for 5 years, and an operating room technician for the US Army for 6 years. She then worked sterilizing surgical instruments for the OR at Lankenau Hospital for 20 years. During that time, she also completed internships at the Norristown Court House, Victim's Crisis Center in Norristown, Adult Probation and Philadelphia Courts.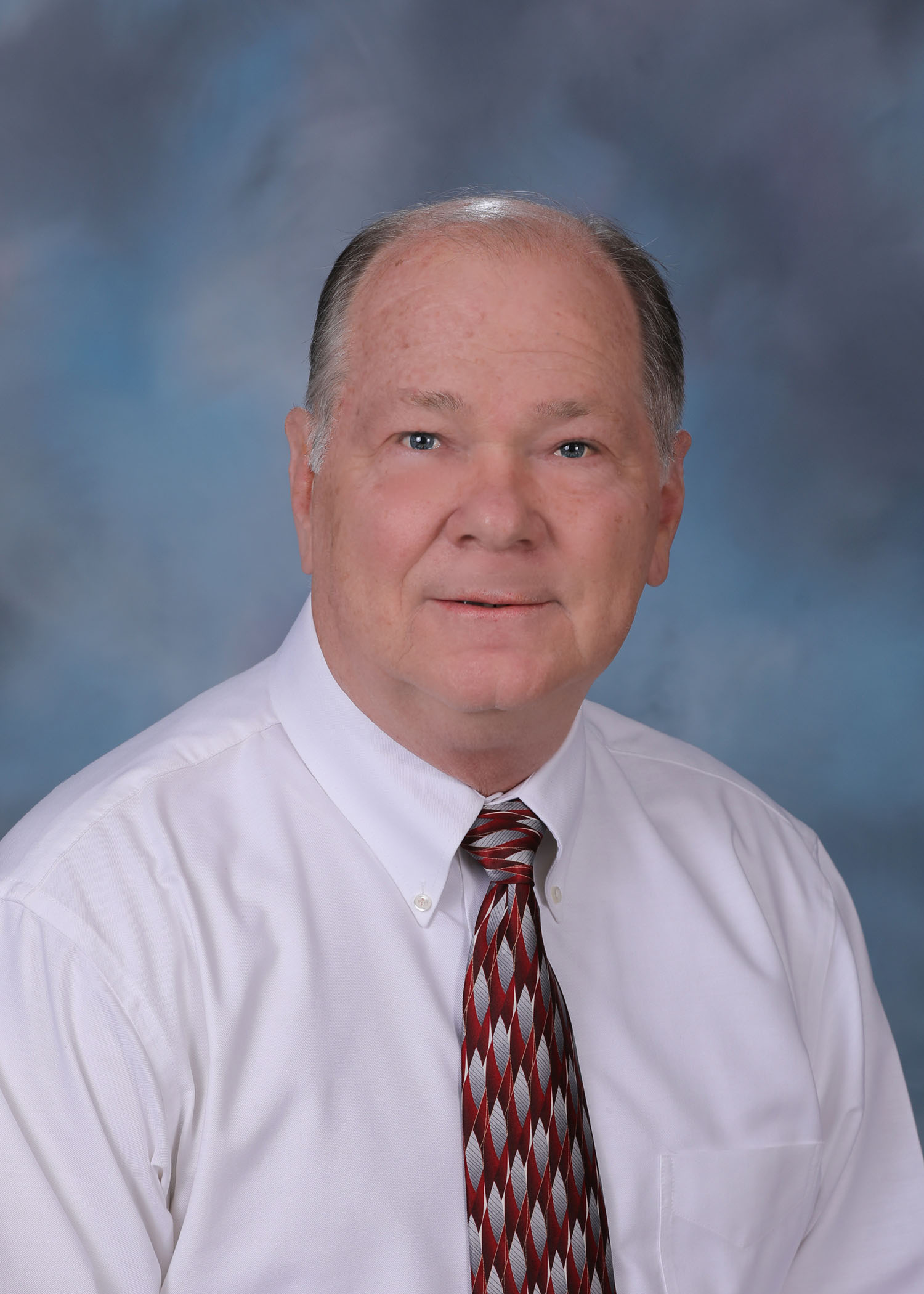 Chuck Pulsfort
Finance Department
Chuck is a master of numbers, and who we rely on to keep our financial affairs in order. Clients can rest easy knowing they are being billed only for the services they need, and are saving money where they can. Instead of dancing around a problem, he favors getting right to the point of the matter- saving his dancing shoes for celebrating on the golf course!
After graduating from Monclair University, Chuck spent 15 years doing accounting work for the manufacturing industry, and 20 for the construction industry. He joins us now to be able to grow and build a place of love and support. When he isn't in the office, Chuck enjoys fishing, traveling to new sights, and having fun with his grand kids.
Interested in joining the Comfort Keepers Springfield care team?
We offer competitive compensation, a highly flexible work schedule, and opportunities to impact someone's life in a meaningful and fulfilling way. Whether you're looking for a part-time job senior care job or the start of a new career, we'd love to hear from you.
Browse Jobs