Why Choose Comfort Keepers Home Care?
Our caregivers keep your elderly loved one mentally stimulated, emotionally fulfilled, socially engaged, physically active and perfectly safe.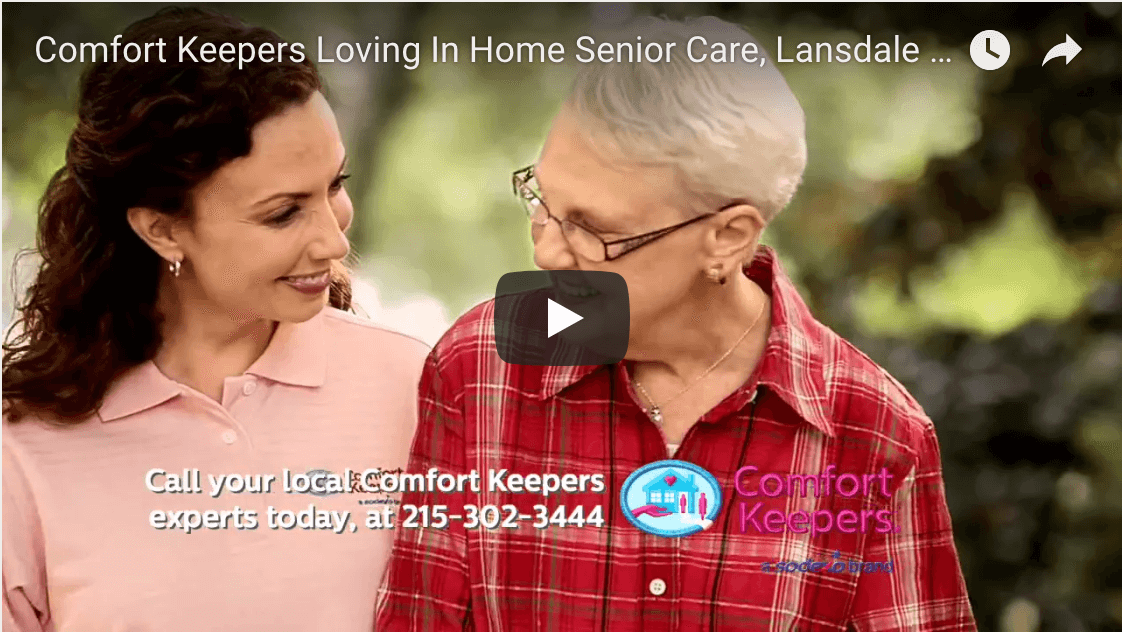 Our senior caregivers can provide:
Affordable In-Home Personal & Companion Care
Ancillary Home Services
"I am pleased to recommend Comfort Keepers Home Care. After interviewing many senior care providers, my Parents and I were most impressed by Comfort Keepers, who fulfilled the key values important to us: Know-How, Responsiveness, Respect, and Integrity. There is, of course, always an intangible key value of "FIT"….the feeling that one has that "these are the right people" to bring into my Parents home and provide very personal services. Our relationship with Comfort Keepers has confirmed our decision to trust them to care for my Parents in their elder years."    
- - D. M. North Wales, PA
---
Better Days are Ahead With Comfort Keepers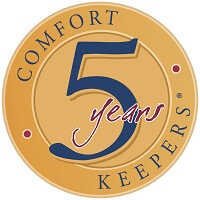 Families used to think that impersonal nursing homes, assisted living communities and other care centers were the only solutions for aging loved ones when they began to change both physically and cognitively.
However, seniors and their families have a better, brighter alternative; personalized care in the familiar comfort of their own homes here in Lansdale, PA.  
Comfort Keepers® Home Care offers personalized senior care services that allow seniors the freedom to age safely and independently, with the grace and dignity they deserve.
Comfort Keepers® offers a varied and comprehensive list of elder care professional services to Lansdale, PA seniors and other adult clients.
With so many senior care services to offer, our health care professionals can custom tailor a care plan that fits the specific needs of our clients, while remaining respectful to their individual circumstances. 
A Comfort Keepers® custom care plan will create the right mix of senior care services to ensure the safety and well-being of your loved one, while truly enhancing their quality of life.
We know it is not easy to entrust your loved ones and their well-being to someone else and we know that circumstances today won't allow you to provide full-time care on your own. 
We understand, and we want you to know that we are here for you, for your peace of mind, just as much as we are here for your loved ones. We will work with you, together as a team, to provide your loved ones with the best care possible in Lansdale, PA.
---
Our caregivers are uniquely qualified and ready to help!
Every member of our team is a highly trained professional. We conduct the most thorough screening and interviewing process in the industry, to identify the best care providers… those people who possess the natural gift for caring for others. 
Only those who pass this process go on to complete the final training necessary to deliver our special brand of personalized home senior care services.
 We call these top shelf caregivers "Comfort Keepers®".
Contact us today to find out just how Comfort Keepers care services can help your loved one.
From companionship-homemaker services to personal care and everything in between, Comfort Keepers® is your trusted at-home healthcare provider in The Greater Lansdale area.
Contact us online to arrange your no obligation, Complimentary In-Home Consultation, or call us directly at:  (215) 475-5676.