Senior In-Home Care Services in Hampstead, NC, and Surrounding Areas

Comfort Keepers of Hampstead, NC, offers various personalized in-home senior care services to seniors that have unique needs.
If you are caring for an elderly parent or grandparent, you may find yourself feeling overwhelmed with the amount of care that he or she needs. Similarly, you may find that you are not able to provide the right kind of care that your loved one needs. This is especially true if your loved one does not want to relocate to a nursing home. If you are unable to provide the right kind of care, you may be left wondering what to do and searching for answers. Comfort Keepers of Hampstead, NC, may be your solution. 
At Comfort Keepers of Hampstead, NC, we recognize that every senior's needs are unique and different; that's why we strive to make our care services equally as unique and different. Our caregivers provide all kinds of in-home care services from bathing and grooming assistance to Alzheimer's and dementia care. Whether your loved one needs support for an hour a day, or 24/7, our caregivers will make sure that all of his or her care needs are met, no matter how unique they may be.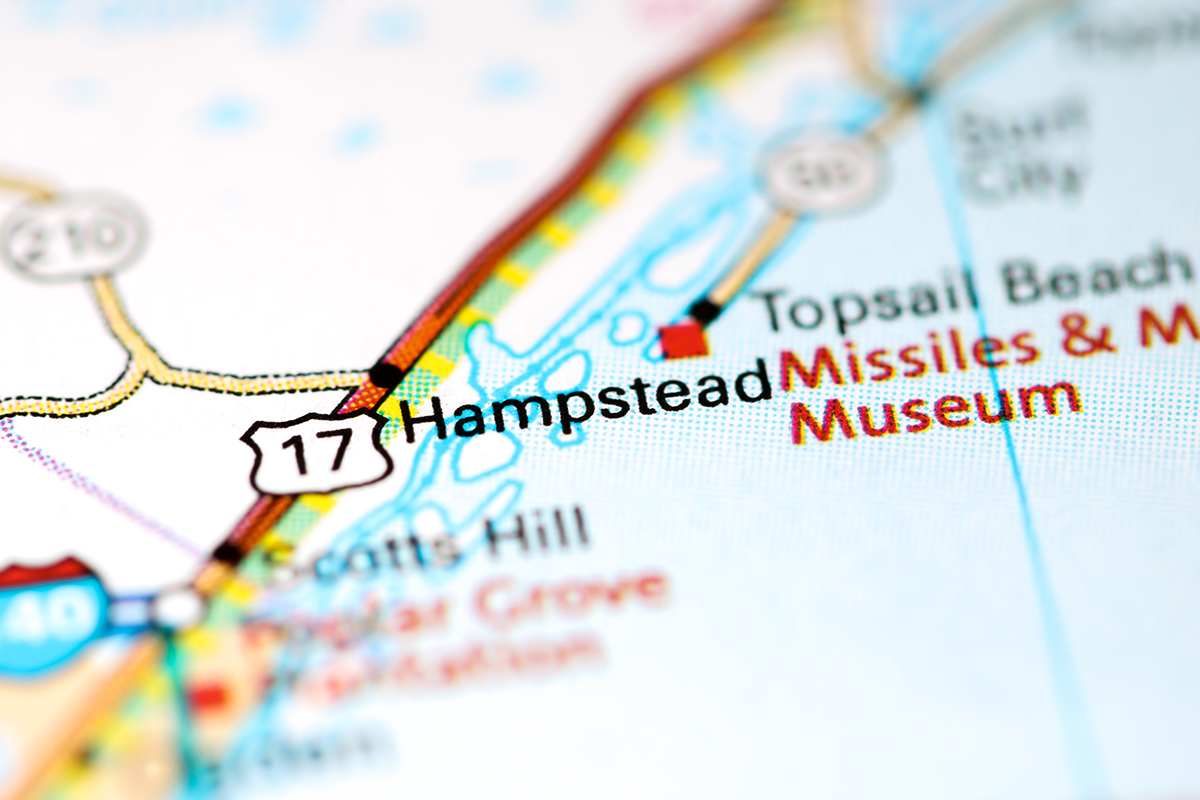 Providing the Hampstead, NC, Community and Surrounding Areas with Quality In-Home Senior Care
Comfort Keepers of Hampstead, NC, offers a variety of personalized in-home senior care services to meet any and all unique needs that a senior may have. Our team of knowledgable caregivers knows that every senior is different, and all seniors require different kinds of assistance. From grooming assistance to pharmacy pickups and even dementia care, our caregivers will do all that they can to make sure your loved one is comfortable and healthy.
What Kind of Services Does Comfort Keepers of Hampstead, NC, Offer?
At Comfort Keepers Hampstead, we provide personalized care for seniors in the comfort of their homes. Our goal is to keep seniors in their homes as long as possible and to make sure that all of their unique needs are met. Our team of skilled and dedicated caregivers will provide as much or as little in-home senior care that your aging loved one may need. Our caregivers keep your loved one's mental, social, emotional, and physical needs in mind. To learn specifics of what kind of in-home care Comfort Keepers of Hampstead has to offer, reach out to one of our senior advisors today.
Our senior care advisors look forward to answering all of your in-home senior care questions and can help you schedule an in-home consultation. 
Our Services
You and your family can finally relax, knowing that your loved one is being cared for properly. Our care coordinators will create a unique plan for your loved one while keeping you and other family members in mind and updated as to what that plan includes.   
The core of our in-home care plan revolves around non-medical home care for older adults. We aim to address three main areas of service:
1. Personal Care 
2. Companionship Care
3. Long Term Care 
Within these three categories, our expert caregivers are specifically skilled in the following areas:
 mobility assistance
 bathing, grooming, and hygiene upkeep
conversation
meal preparation
 light housekeeping
 incidental transportation
help with groceries and errands
 medication reminders
Alzheimer's disease and dementia care
24/7 care 
The Hampstead Community 
Hampstead is an unincorporated community in Pender County, North Carolina, United States. It is located between Wilmington and Jacksonville on U.S. Route 17. Hampstead is part of the Wilmington Metropolitan Statistical Area.
Hampstead is a town in North Carolina with a population of 5,200 located in Pender County. Living in Hampstead offers residents a rural feel and most residents own their homes. The public schools in Hampstead are highly rated, making Hampstead an attractive place for families as well as retirees as many retirees also live in Hampstead. 
Comfort Keepers of Hampstead, NC, is Here to Help You 
Comfort Keepers of Hampstead, NC, can benefit not only your aging loved one, but also you and your family. Our services will take some of the responsibilities off of you and your family, allowing you to get back to living your own life. Our caregivers are here to help you and to provide your aging loved one with the right care and support so that he or she can age comfortably at home. 
The Right In-Home Senior Care Service 
Unlike many other in-home care services, Comfort Keepers of Hampstead, NC, will go above and beyond to provide your elderly loved one with customized in-home care. Our team of caregivers are professional, compassionate, and knowledgable, and will provide unmatched service. Please don't hesitate to reach out, contact our experts today to learn more about our in-home senior care services. 
Acting as a caregiver for a loved one can be challenging and, at times, overwhelming. You may not be able to provide the care that your loved one needs; Comfort Keepers of Hampstead can help. Reach out to our care consultants today to let us know how we can begin helping you and your loved one.
Kristy Reviews Comfort Keepers Serving Hampstead
"I have been working with Comfort Keepers for almost 2 years and it has been the most fulling employment that I've ever had! The caregivers are amazing and I would trust them with my grandparents!"
Kristy J. – North Carolina