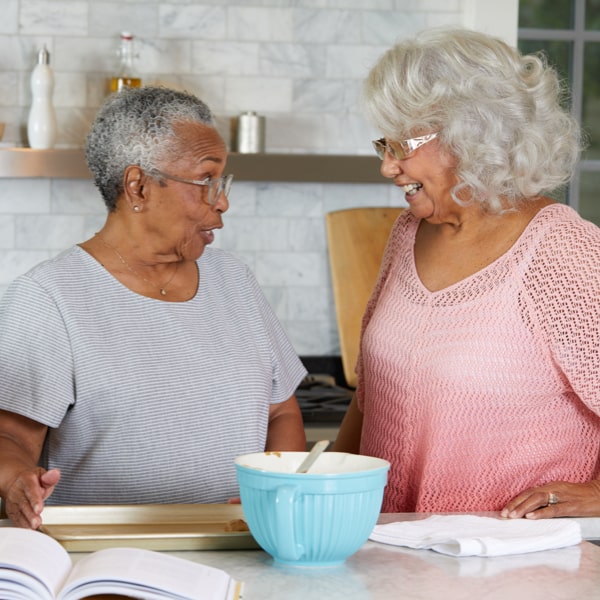 Senior Care Services From Comfort Keepers of Rochester, NY
From personal care to housekeeping to everything in between, our s here to cover all of your needs
If you have a senior in your family that needs assistance with daily living tasks, but has a desire to stay in their home, check out our selection of senior care services from Comfort Keepers of Rochester, NY.  Our experts are here to help your loved ones preserve their independence and improve their overall health.  It all starts with a free consultation, where we discuss your options in detail and start creating your care plan.  Plans can adapt with your senior to offer them more or less care in whatever areas they need it.  They can also be made for the short or long term.
Give us a call at (585) 209-3728 to learn more!
We've developed a philosophy for our senior care services known as Interactive Caregiving.  Through this unique approach, your loved ones are encouraged to work their minds and their bodies through a variety of tasks.  These tasks can simply be a walk in the park, fun games, cooking a meal, or sharing family photos.  The best part about Interactive Caregiving is that there is no limit to where it can be applied.  Studies have shown that adults 65+ highly benefit from an ample amount of exercise and engagement.  It can help keep their bodies strong, their minds clear, and their overall health in check.
Those going on to perform our services do not do so without being thoroughly assessed and trained.  We understand that families cannot just let anyone into their homes, so we've taken on the task of finding you a team of high-quality care professionals that can be summoned with just a call or a click.  All of our caregivers are required to complete yearly background checks as well as drug screenings.  They are also placed into our continuing education program so their home care knowledge is always consistently updated and expanded.
You can learn more about our senior care services by contacting us online at (585) 209-3728.  We are available 24/7 to answer your questions and get your started on a path to quality care right in your loved ones home.