Victor, NY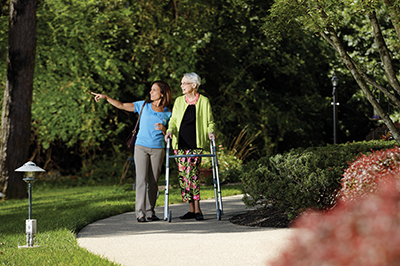 We invite senior and other adult residents of Victor, NY to consider Comfort Keepers® when looking for quality in-home care. We prioritize your loved ones' safety, while preserving their independence so that they can continue to live happily in the comfort of their own home.
Whether they require around-the-clock care or just a few hours of companionship a day, our skilled caregivers – called Comfort Keepers® - are available to lend a hand and make the day brighter for those you love.
Comfort Keepers also wants to maintain the independence of seniors outside the home, which is why we offer safe, reliable transportation to areas around town. Whether they need to get to the grocery store or to the doctor's office for a scheduled visit, we'll help get them there. If your loved ones are actively involved in the Victor Seniors Group and want to attend a meeting at Victor Town Hall on Main Street, they can rely on a Comfort Keeper to make it happen. Simply put, we want our clients to continue to enjoy their hobbies and pursue their interests in Victor. 
Call Comfort Keepers at (607) 654-6050 to learn more about how we can assist those nearest to you in Victor, NY and the surrounding area.
For a full list of the cities, towns, and communities Comfort Keepers serves, CLICK HERE.