Senior In-Home Care Services in Haddonfield, NJ and Surrounding Areas
Comfort Keepers of Haddonfield offers a variety of customized senior in-home care services to meet the unique needs of each senior
It's a daunting and heart-wrenching task trying to find home care solutions for an elderly parent or grandparent. You love them and want to avoid nursing homes or assisted living facilities. But you also know you and your family members can't provide 24-hour care. You have questions about eldercare costs, including how Medicare, Medicaid, and health insurance affect your options. This is where in-home support services from compassionate caregivers such as Comfort Keepers provides the right care solution for your loved one.
Every client has unique care needs and situations, so each Comfort Keepers Haddonfield office offers a full range of senior in-home care services to provide seniors with the right amount of support for independent living at home. Your care services program will be designed to each care recipient's specific needs, including everything from 24-hour care, Alzheimer's and Dementia Care to Live-in Care to Respite Care options that can help family caregivers for short periods of time.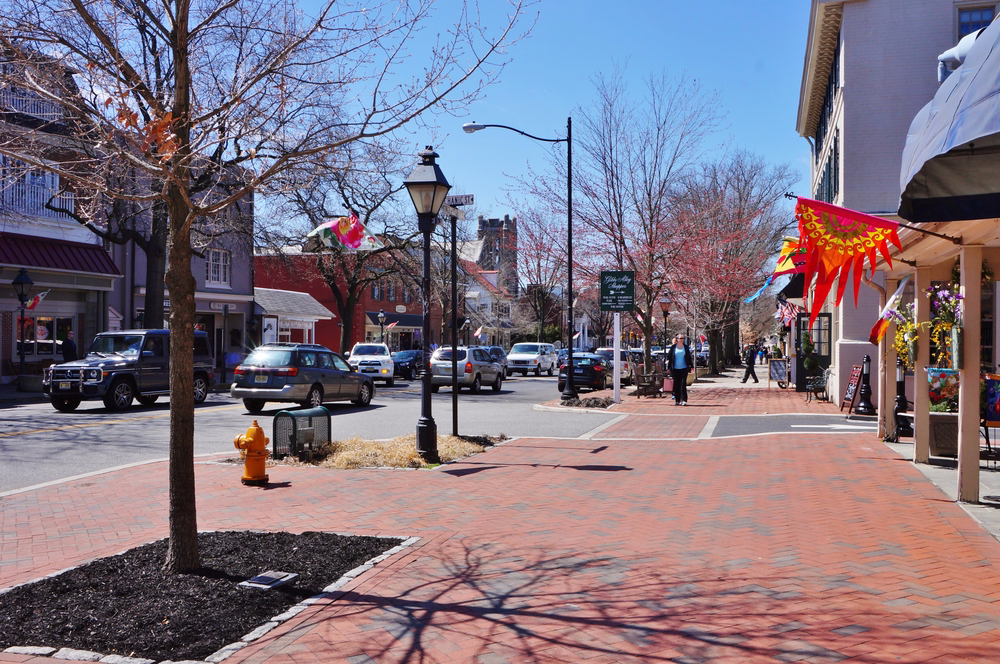 In-Home Care in Haddonfield, NJ and Surrounding Areas
Comfort Keepers Haddonfield offers a variety of customized care services to meet the unique needs of each senior.
Every client has unique care needs and situations, so the Comfort Keepers Haddonfield team offers a full range of in-home companionship and personal care services to provide seniors with the right amount of support for independent living at home. These services include 24-hour care, Alzheimer's and dementia care, and more!
Learn more about the wide range of senior care services we offer to elders
At Comfort Keepers Haddonfield, our senior care is designed to meet a senior's unique care needs. Our caregivers focus their care not only on a senior's physical well-being, but with Comfort Keepers, their social, mental, and emotional well-being are also nurtured and cared for. Whether your loved one needs assistance with grooming and bathing, or they need companionship and conversation, our in-home caregivers will be there to provide them with the care and support they need and deserve. At Comfort Keepers, our caregivers are able to provide care from a mere 30 minutes a week to up to 24 hours a day.
Below, you will find additional information on the many services we offer to seniors and their families in the Haddonfield, NJ, area. You will find information on our Alzheimer's care, dementia care, respite care, end of life care, and more. If you cannot find the information you are looking for above, contact us today. One of our senior care advisors would be happy to answer any of your questions, or to schedule an in-home consultation for your senior loved one.
Comfort Keepers Provides Leading In-Home Care to Seniors
Family members can breathe easy. Our care services program can help you if you are a family caregiver that needs assistance with your loved one. Whether it is an elderly parent or grandparent that needs care, our care coordinator will craft a unique plan that addresses the needs of your loved one specifically while being inclusive of the entire family. If you have any questions about our senior home care and in-home services, please contact us today.
The core of our in-home care plan revolves around non-medical home care for older adults from qualified caregivers that support an elevation of spirit and brings peace of mind in the comfort of your own home, instead of an independent living facility. These services involve 24-hour care, respite care, and more!
Our clients get compassionate care from our team of expert home care providers in a wide variety of assistance with activities of daily living, including:
Personal Care Services, such as mobility assistance, bathing, grooming, and hygiene.
Companionship Care Services, such as conversation, meal preparation, light housekeeping, incidental transportation, assistance with groceries, and errands.
Long-term Care Solutions, including medication reminders, Alzheimer's disease, and dementia care, 24-hour or live-in care.
In-Home Senior Care Services Offered in Haddonfield
Comfort Keepers offers a broad range of services for seniors, from personal care to in-home companionship. As with all our services, we seek to maintain a high level of personal dignity and respect for the client at all times. See our comprehensive list of services below to see how we could be a fit for you or your aging loved ones.
Grooming & Hygiene Guidance
Mobility Assistance
Transferring & Positioning
Toileting & Incontinence Care
Nutrition and Meal Prep
Conversation & Companionship
Laundry
Light Housekeeping
Grocery Shopping & Errands
Transportation
Medication Management & Reminders
24-Hour Care for Haddonfield Residents
When someone needs around-the-clock care, it's common to think the only option is placing your loved one into a long-term care facility. However, with Comfort Keepers, that is not the only option. Comfort Keepers offers 24-hour care in Haddonfield that allows your loved one to remain safe in the comfort of their own home.
Our highly-trained, compassionate caregivers are available to offer 24-hour care in Haddonfield for seniors and other adults who:
need assistance throughout the day and evening.
wake up frequently in the middle of the night
need assistance with personal care
are prone to sleepwalking or wandering
may experience loneliness
need assistance with household chores, preparing meals, shopping, and other errands
need assistance with transportation
Alzheimer's & Dementia Home Care in Haddonfield
At Comfort Keepers, we understand the struggles families face when caring for a senior with Alzheimer's disease or dementia, and we are here to help. Our caregivers receive special training to care for seniors with Alzheimer's disease and dementia, and we are dedicated to providing the highest quality care to support families during this difficult time. We understand Alzheimer's disease, its symptoms, how it affects behavior, and that it progresses at different rates for different seniors.
We understand what families are going through and we're here to help.
Comfort Keepers Alzheimer's disease and dementia care are dedicated to preserving the happiness and independence of seniors living in their own homes for as long as safely possible. Our trained, dedicated team of care providers are ready to meet new seniors, and currently offers personal and dementia care in the homes of many seniors across the globe. In addition to these services, we offer 24-hour care in Haddonfield to support your senior loved one at all times.
Haddonfield End of Life Care Services For Your Loved One
When a family member is diagnosed with limited life expectancy, he or she often has a strong desire to spend the final days in the comfort of home. However, caring for a loved one at the end of life can be emotionally challenging and physically exhausting.
Comfort Keepers can support you and your loved one by working with a hospice agency or medical provider to fully meet the family's care needs. We will help care for your loved one, as well as assist around the house and provide the family with emotional and moral support. The end of one's life is an upsetting time, but Comfort Keepers' services can lessen stress for everyone involved. One of our leading services for those at the end of their lives is 24-hour care, ensuring that someone is always there to provide care and assist family members.
Senior Respite Care for Haddonfield Residents
Comfort Keepers' respite home care services provide temporary support whenever and however you need it. As a result, you'll have time to recuperate, run errands, or even just go have fun. Unlike 24-hour care, respite care is an as-you-need-it service ranging from 30 minutes a week to hours a day. Not only will your emotional health benefit from respite care assistance, but your overall relationship with your elderly or disabled loved one can improve as well.
We understand the trust you're giving to us. We know how much your loved one means to you, and that caring for him or her is about more than following a schedule. Our respite caregivers offer companionship at his or her home, or in your loved one's senior community.
We're here to help you care for your loved one, while you take care of yourself.
After Surgery Senior Home Care in Haddonfield
The time immediately following release from the hospital (also known as the postoperative period) is a critical phase of the recovery process. Studies show a lack of proper care and support after surgery can lead to slower recuperation. In fact, there is a substantial risk of readmission due to serious complications, such as infection, blood clots, or reopening an incision. This is why it is important to have a thorough postoperative care plan in place before transitioning home.
Family and friends may be eager to help their loved one recovery after surgery. However, most lack the proper training to provide the necessary postoperative home care. What's more, caretaking for family members who recently received surgery is both labor-intensive and time-consuming. In addition to our transitioning home services, we offer 24-hour care in Haddonfield to provide around-the-clock assistance, which is often needed during the postoperative period.
Haddonfield, NJ In-Home Care Assistance
Comfort Keepers Cherry Hill owners Mike and Bethan Grim are proud to say they have a personal connection to Haddonfield, NJ.
Mike had many wonderful childhood memories in Haddonfield, including playing Little League Baseball and Midget Football! He lived in the same house for the first 25 years of his life until his parents retired to the Maryland Eastern Shore area. Mike went to Christ the King Regional School (when most of the teachers were Catholic Nuns!)
Mike and Bethan have happily resided in the same house on Maple Avenue for the past 30 years, and both worked for Bancroft for many years.
Mike and Bethan's first Comfort Keepers' office was located on Kings Highway next to the Indian King Tavern.
Who You Are
Are you currently a resident of Haddonfield, NJ, with a loved one that needs some extra help? Have you taken on the responsibility of the primary care provider? Maybe you are prepared for this responsibility, or maybe this is totally out of your element. Regardless of your unique situation, tips, pointers, and a helping hand can make the world of a difference for both you and your loved one. Being a family member and a caregiver can be a stressful and taxing event. Home health care from Comfort Keepers may be the answer for you and your family.
Who We Are and What We Will Do for You
Comfort Keepers of Haddonfield is composed of a top-rated team of personal care aides, which will provide you with assisted living services to uniquely benefit your situation. Our caregivers will quickly become companions to you and your loved ones and help you achieve the best quality of life possible. We provide various services from interactive caregiving to transitioning home services to in-home care. Our team is professional, caring, and committed to helping you enjoy everything Haddonfield's community has to offer! Please contact us for additional information at (856) 857-6120.
Get the Help You Need Now
Acting as a caregiver and a loved one can be a challenging feat in many situations, but it can also be a very enriching experience. Let our team at Comfort Keepers ensure that this is a positive experience for both you and your family.
Nana Reviews Comfort Keepers of Haddonfield
"They are amazing. The best home care agency in New Jersey"
Nana A. – Haddonfield, NJ