How Your Loved One Could Benefit from In Home Elderly Care from Comfort Keepers
When you are looking for in home elderly care for a loved in Columbus, NJ, you can have the utmost confidence in Comfort Keepers. We have been serving Columbus (in the Homestead & Four Seasons developments) and the surrounding communities since 2010.
Services in Columbus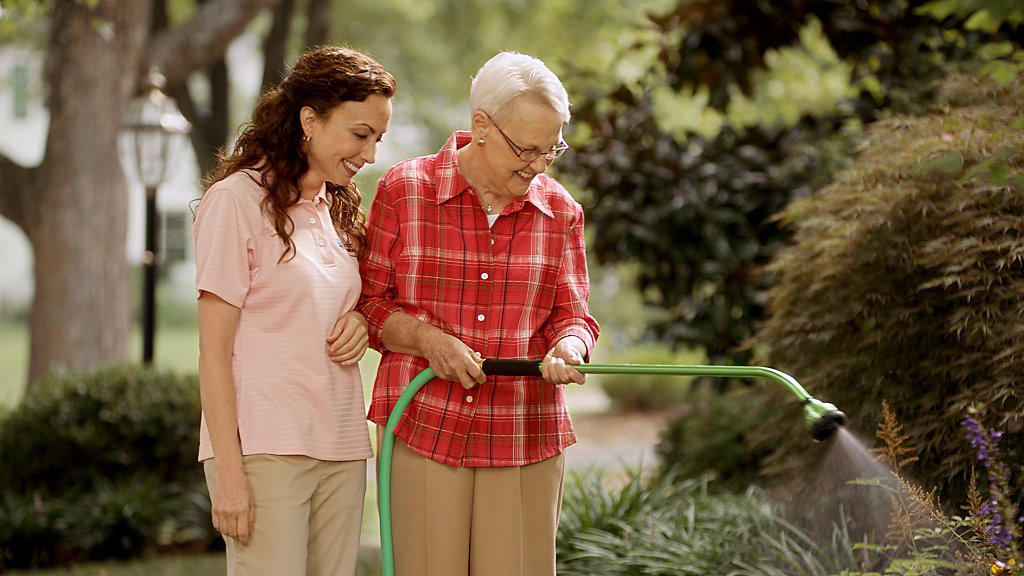 When your Mom, Dad or other relatives need to visit their doctor at the medical facilities at Virtua - Mt. Holly, Robert Wood Johnson University Hospital – Hamilton Township, NJ, Capital Health on White Horse Avenue, or St. Francis Medical Center in Trenton, NJ, or simply go to a hair salon or barber shop, our caregivers, aka Comfort Keepers, will drive them. They can also do the grocery shopping at the Shop Rite on Route 206 in Bordentown, NJ, or another supermarket of choice. You will have the peace of mind knowing Mom or Dad can go about their daily routines with gentle in home care and support provided by their Comfort Keepers.
In Columbus, our Comfort Keepers provide companion care and personal in home care services. Along with doing light housekeeping, laundry, pet care, medication reminders, bathing, dressing and preparing nutritious meals, we specialize in Alzheimer's and Dementia Care. We also provide a customized in home care bathing service. We can be with your loved-ones for as little as three hours a day, one or two days a week to providing 24/7 live-in or hourly services. Each client's in home elderly care plan is customized to fit his/her specific needs.
Our job is supporting your loved-one. Our Comfort Keepers transform day-to-day caregiving into opportunities for meaningful conversation and activities that engage and enrich the lives of seniors physically, mentally, socially, and emotionally. They are trained to properly handle the challenges that our clients' families face when a loved-one suffers from Dementia and Alzheimer's.
Community Involvement
Comfort Keepers of Maple Shade actively supports the Homestead Seniors Association in Columbus. The Association is comprised of residents of the Homestead retirement community and serves to benefit all seniors who reside there. Comfort Keepers is honored that we have been invited to make a presentation to the Association members on Sept 11, 2014.
Should you need help with a loved-one coming home from rehab, a relative struggling with any form of dementia, or simply to give yourself, the primary family caregiver, a well-deserved break, Comfort Keepers is here to help. Call us today for excellent in home elderly care (856) 857-6120.