Meet Our Comfort Keepers Home Health Care Providers & Staff in Cherry Hill, NJ
Our trained Comfort Keepers home health care providers & professional team members are uniquely qualified and ready to help seniors in Cherry Hill, NJ & surrounding areas
Every member of our team is professional and well trained. We conduct a thorough screening and interviewing process to identify home health care providers, and only those who pass this process go on to complete training to deliver our special brand of home care and become Comfort Keepers caregivers. What truly sets our people apart, though, is their natural gift for caring for others. Call today to learn more about our Comfort Keepers home health care providers and speak with an in home care expert.
All Comfort Keepers home health care providers pass extensive background checks and complete continuing education. They are bonded, insured and covered by workers' compensation insurance to protect our clients and their families.

Michael and Bethan Grim
Owners
Comfort Keepers of Haddonfield is making every effort to support our clients and our Comfort Keepers through the COVID-19 crisis.
Bethan and Mike have over 50 years of combined experience in the healthcare industry. Using their extensive knowledge and practical experience, in 2010 they acquired the Comfort Keepers franchise territories that included the majority of the communities within Camden and Burlington Counties, NJ.
For the majority of his 30-year career at Bancroft, a nationally recognized nonprofit provider of specialized services for individuals with autism, brain injuries and other intellectual or developmental disabilities, Mike was responsible for developing and directing the Community Living Programs for Adults. These programs provided comprehensive support (to include the entire medical team coordination & follow-up care) for 300 adults residing and working in communities throughout the Delaware Valley. These adults were guided by a trained staff of over 300 FT & PT employees, providing supervision, assistance and companionship 24 hours/day, seven days per week.
Mike functions as the hands-on 7 x 24 hours manager of Comfort Keepers of Haddonfield. Bethan, as Director of Nursing, oversees the activities of our Certified Home Health Aides. In addition, Bethan is the Director of our NJ approved Certified Home Health Aide Training School.
Mike earned a B.S. in Sociology from St. Francis University, and a Masters & a Professional Doctorate in Psychology for California Coast University. He has received several professional commendations in his career, to include the New Jersey Association of Community Providers Leadership Award and the Margaret Bancroft President's Award.
Bethan earned a B.A. in Social Work from Bangor University in Wales, and a Registered Nursing Certificate from the Lourdes Health System. Bethan was recognized by the Lourdes Health System in 2011 for Nursing Excellence. She also earned her BSN from Wilmington College.
Having been happily married for 30 years, they have three children and reside in Camden County.

Lisa Grim
Director of Client Services
Lisa's passion in life has always been helping people. As the Director of Client Care Services, she truly enjoys doing exactly that each and every day at Comfort Keepers of Haddonfield.
Her responsibilities include the coordination of care from the initial intake call to our office, to the placement of the caregiver in the home and the subsequent needs of the client throughout the duration of care for them. She is relentless in following-up and seeking feedback from the family members and/or legal guardian of the client. She is also responsible for insuring that our caregivers have access to the proper equipment, supplies and latest developments in caregiving in order to provide the optimum customized care for each client.
Lisa graduated from Rutgers University with a BA in Literature, working in the advertising and publishing industries for several years. She later earned her teaching certification from the University of Connecticut - Southern, teaching pre-school for many years in Connecticut. In 2004, Lisa returned to South Jersey to help with the daily care of her elderly mother.
Lisa is the proud parent of three wonderful grown children and their amazing spouses, and at last count, two very beautiful grandsons!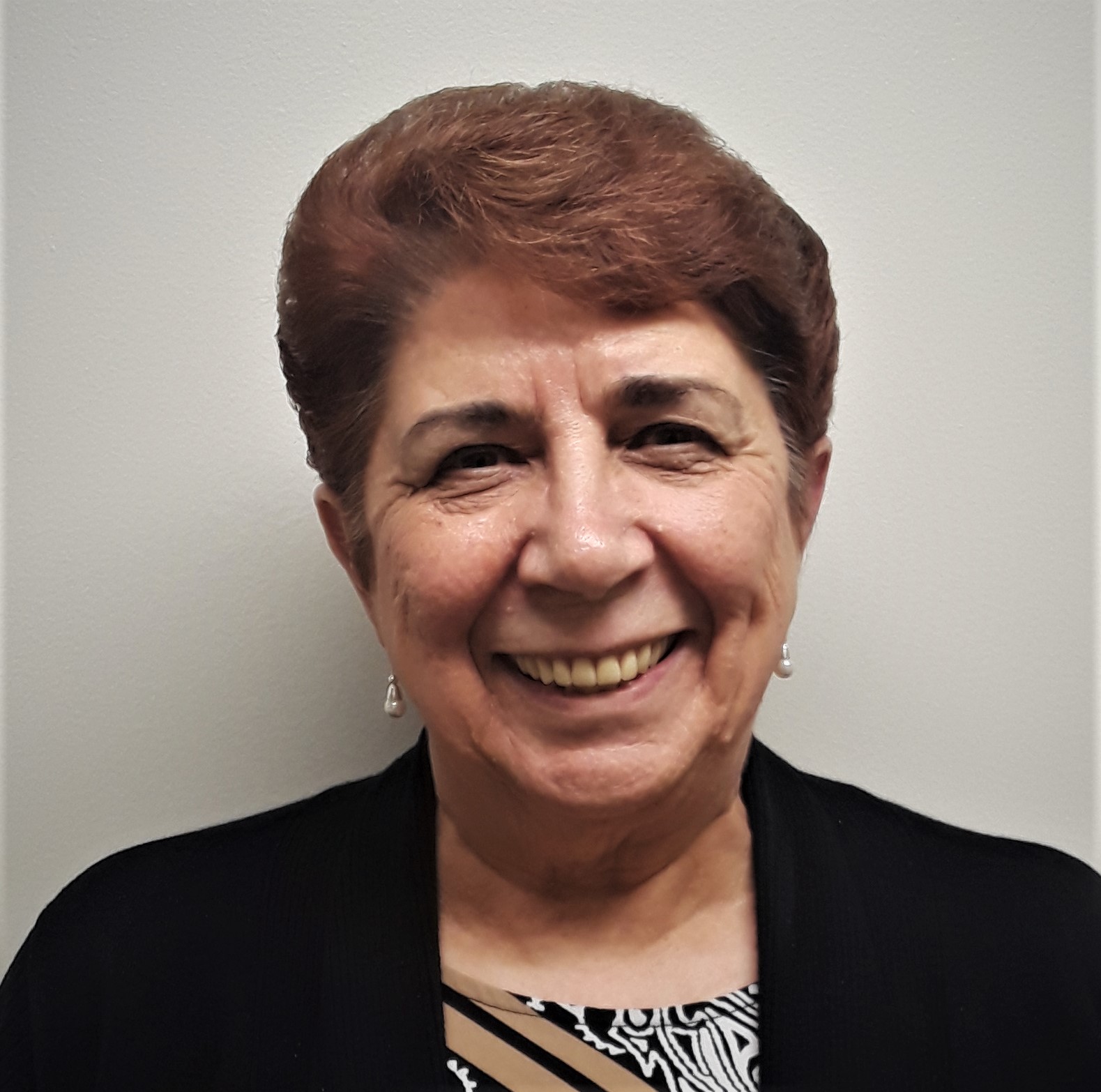 Andrea Vasanski
Administrative Assistant
Andrea is our Administrative Assistant. She came to Comfort Keepers after 18 years working as an Office Manager for a local church. When she first started with us, she worked as a caregiver for a few days a week and in the office a few days a week. She loved her interaction with her clients and her co-workers and considers it a real joy to work at Comfort Keepers. She now works in the office 5 days a week assisted with our various department heads. She is a people person who enjoys conversing with prospective and current seniors and their families. Andrea lives in Leisuretown and enjoys the many activities her community offers. She loves her family and friends and makes the most of every minute she spends with them. Besides being a mother to her wonderful daughters, she is also a proud grandmother to 3 amazing grandchildren.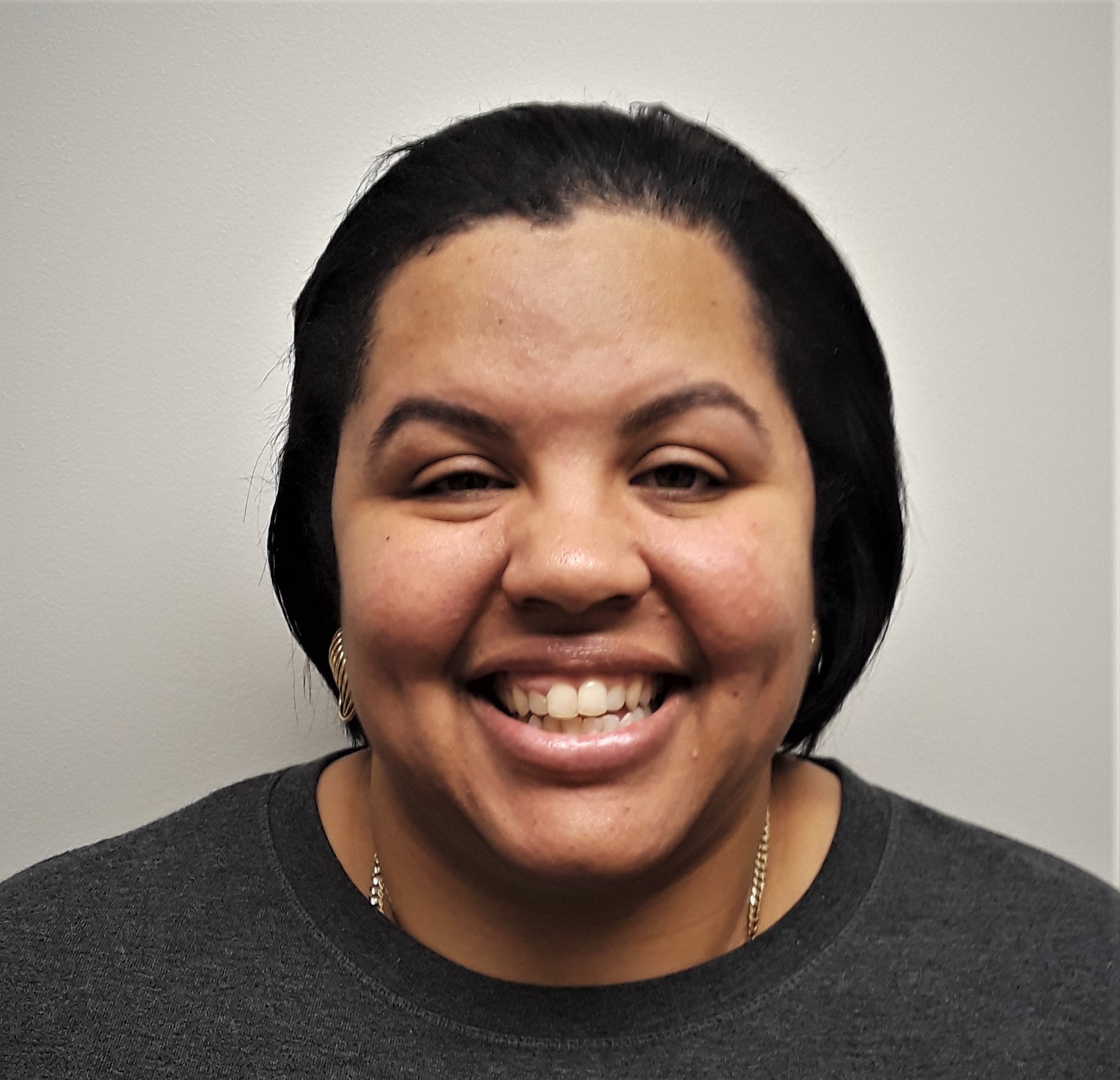 Charice Creecy
Staff Utilization Manager
Charice ("CC") has been with the organization for three years. For the past 2 years, she has served as our Staff Utilization Manager. Charice has an Associate's Degree in Early Childhood Development and Special Education and was a Kindergarten Teacher for 10 years! She has worked in home care for the past 12 years. It is her experience as a caregiver that that enables her to approach her scheduling responsibilities with a unique insight as to what she is asking our Comfort keepers to do. Charice approaches her responsibility with a great deal of motivation and focus. Charice is a proud parent of a teenage daughter!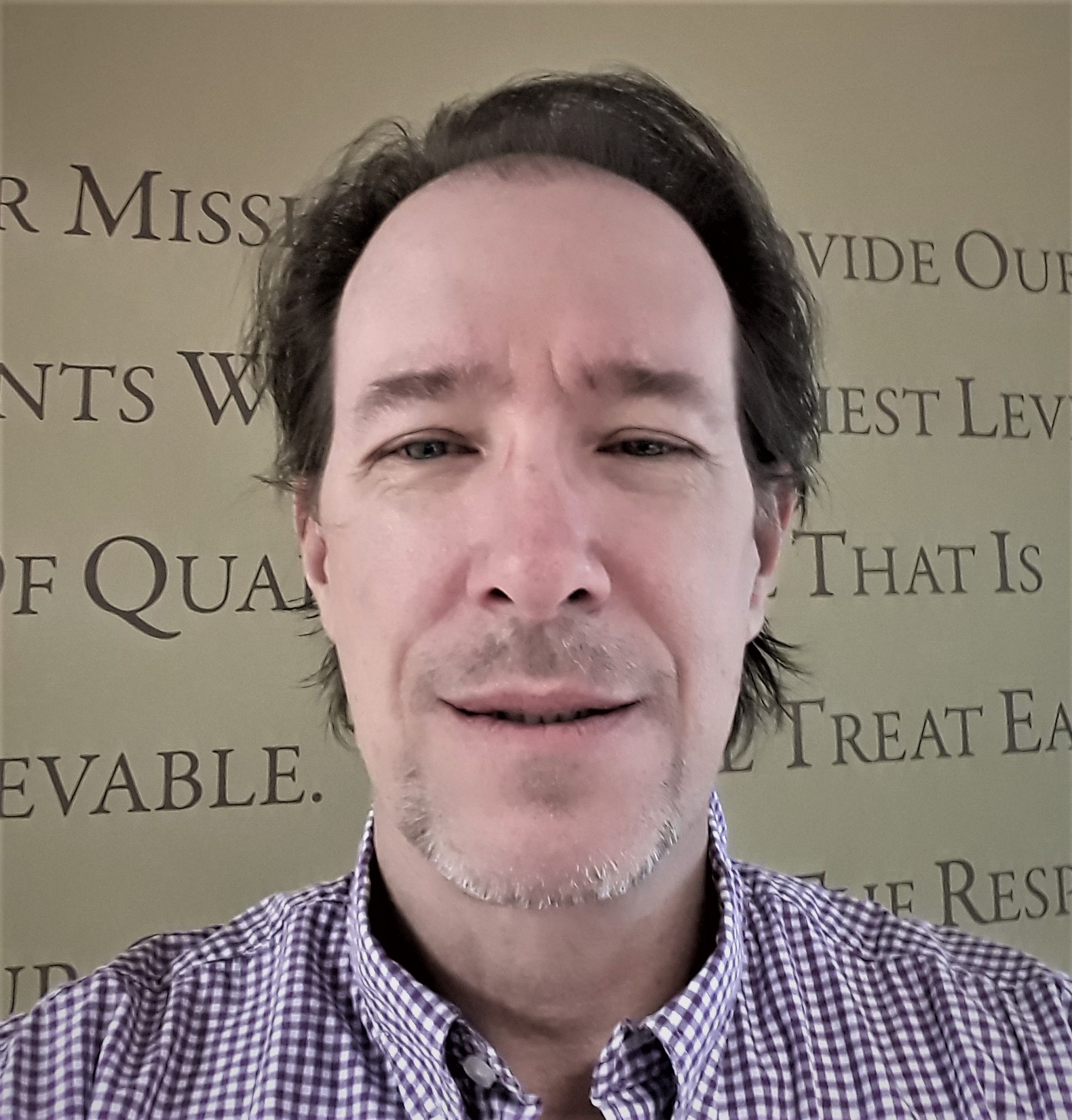 Joseph Sweeney
Director of Human Resources
Joe is the CKH DIR. Of HR… no decoder ring needed.. Joe is the Director of Human Resources here at Comfort Keepers of Haddonfield. Joe has put the Human element back into Human Resources, bringing enthusiasm, compassion, and commitment to improving the lives of those we serve.
Married now for 29 years to his wife and best friend Victoria, and their three incredible children, and way too many pets to mention here. Having known the Grim family for over 25+ years, Joe jumped at the opportunity to work closely with such great leadership and wonderful people here at Comfort Keepers of Haddonfield.
Now, I would love to sit here all day and write more glowing and endearing things about myself but, in the time you have just read this bio..i have just received 5 new voice mails, 8 new emails and someone has forgotten to clock out of an assignment..gotta run.
Have a blessed day.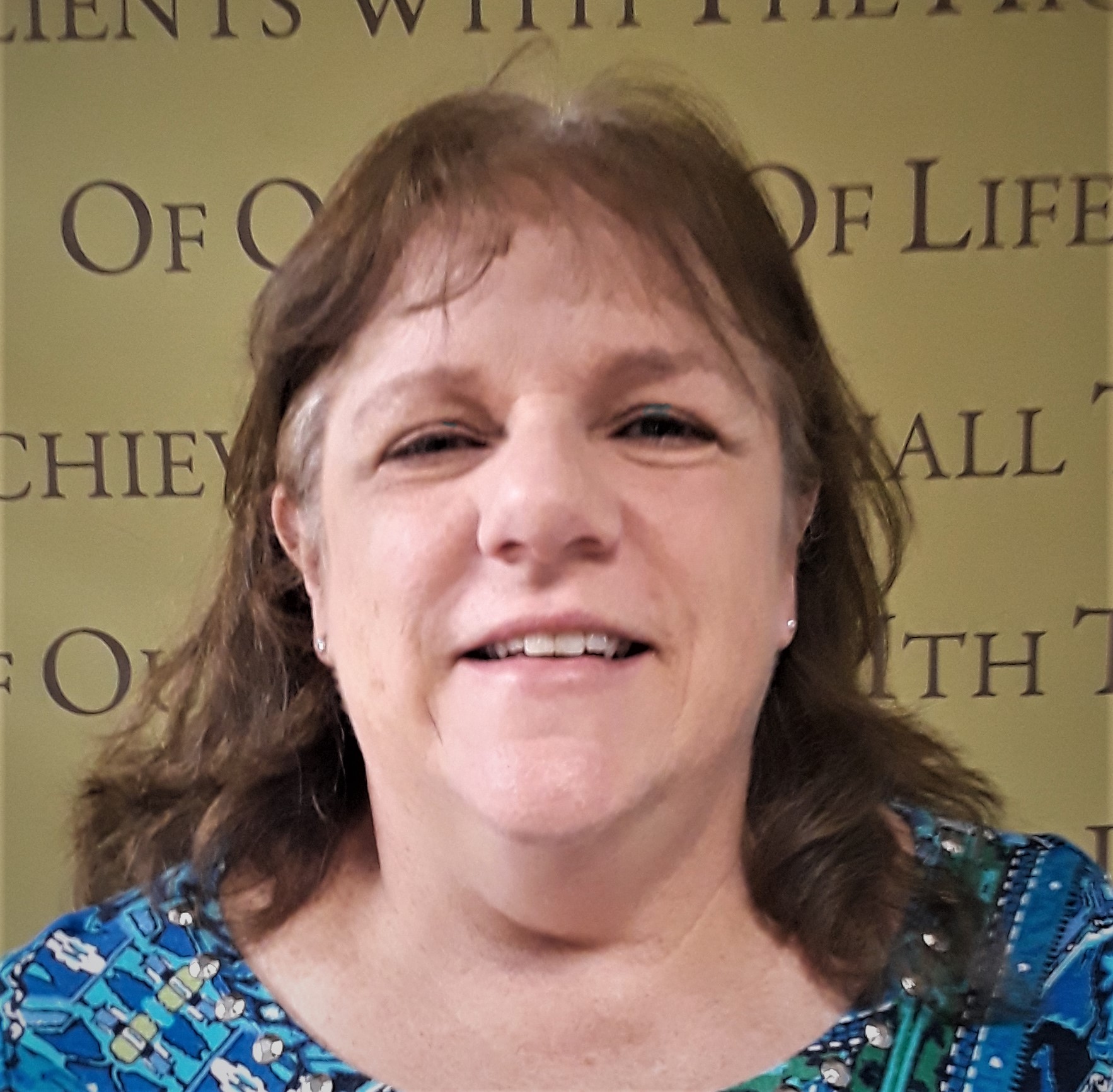 Rebecca Dulisse
RN
Rebecca has always been a nurturer, and volunteering for the Special Olympics during high school, sparked her interest in physical rehabilitation nursing. She has worked for over 35 years in the healthcare industry as a RN, with most of her work experience in adult rehabilitation, pediatric rehabilitation and case management program development/quality improvement. She has held direct care and supervisory positions. She attended the University of Pennsylvania in Philadelphia for her Bachelor of Science in Nursing degree and later returned to Thomas Jefferson University for her Master of Science in Nursing degree. Rebecca will be responsible for phone call outreach to personal care clients every 30 days as well as home visits every 60 days. She has a son who is in college and a daughter who is in high school. In her free time, she enjoys watching sports, cooking, baking, activities with friends and day trips with her kids. She volunteers with two local agencies as well as her Church . One agency supports individuals who have been victimized through human trafficking and another agency is a local animal shelter.
Interested in joining the Comfort Keepers Cherry Hill care team?
We offer competitive compensation, a highly flexible work schedule, and opportunities to impact someone's life in a meaningful and fulfilling way. Whether you're looking for a part-time job senior care job or the start of a new career, we'd love to hear from you.
Browse Jobs