Senior Companionship | Home Care in New London, NH
Caring, reliable caregivers making a real difference in the lives of New London seniors and the rest of Merrimack County.
Comfort Keepers® is a full-time, bonded and insured senior care agency serving New London, Merrimack County and the Greater Central New Hampshire Area.
If you are looking for an in-home care provider you can trust, consider the caregiving team at Comfort Keepers. There's a very simple reason we are a nationally recognized senior care agency: we focus on our clients before anything else.
In addition to assisting with basic life responsibilities around the home, companionship is at the foundation of our core values. We also focus on maintaining an active lifestyle with Interactive Caregiving, offer respite care in order to assist family members with the caregiving responsibilities, and are able to work with clients who are at the end of their life. Since we offer all of these services and more, we are able to customize our caregiving to your beloved senior's needs.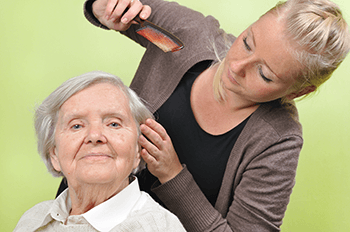 Some of the ways we can help you include:
Light House Keeping
Light Meal Preparation
Medication Reminders
Companionship
Transfer Assistance
Transportation to Doctor's Appointments or even just taking your senior for a sight seeing drive to enjoy our beautiful countryside
Personal Care including toileting care, showering assistance, dressing and grooming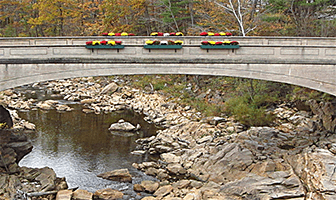 We do not consider ourselves "senior sitters" - we are interactive caregivers who love our seniors and love what we do. We will keep them active, engaged, safe and secure to the best of our ability.
Whether you need full time care 24 hours a day or just a few hours a day, your senior's comfort and care will always be our number one priority
We may not have been here 250 years but we have been here serving seniors since 2005 and our caregivers are as solid as the granite in New Hampshire's nickname.
Whatever level of care your senior wants and needs we will be there, when we say we will - providing experienced and compassionate care and companionship. Our caregivers are punctual, professional and always ready to serve.
To find out more about services the Central New Hampshire Comfort Keepers in home care agency can offer your senior loved one in New London, NH, contact us today by filling out our Contact Form or by calling (603) 536-6060.
Our promise to you is to treat your senior as family. There are no hidden charges, no upsell, no contract you simply get the best senior care in New Hampshire at an affordable rate. Call us today or when you are ready and let us help your senior live life to the fullest!
If you are not sure of your seniors need or if in home care is right for you can still request a free, no-obligation in home assessment with a complimentary home fall risk safety evaluation.
---
Find Out More
If you would like to find out more about our in home care services in New London, NH, all you have to do is contact us online or by phone. We have a staff member on duty 24 hours a day, 7 days a week to answer any questions you have and schedule your free in-home consultation to discuss your loved one's needs in detail.