Comfort Keepers Laconia At Home Senior Care NH
Loving At Home Senior Care NH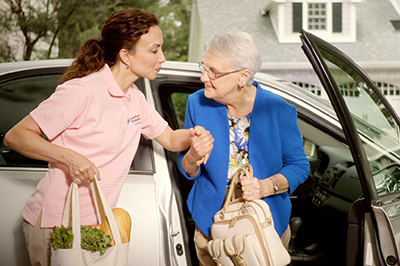 For more than nine years, Comfort Keepers® At Home Senior Care NH has served families in the Laconia community, and we are delighted to continue providing expert, loving, at home senior care NH. We tailor our services to your loved ones' specific needs, whether they require mobility assistance, light housekeeping, or just a few hours of companionship.
Our trained caregivers, called Comfort Keepers®, work to promote the physical and mental wellbeing of seniors and other adults.
We also want them to remain fully engaged and active in the Laconia, NH community, which is why we drive to and from various locations around town.
Whether it's to the Community Center Gym for a friendly game of pickleball or to the Laconia Public Library to find a good read, your loved ones can depend on us for safe, reliable transportation. Remember Comfort Keepers At Home Senior Care NH when your loved ones need help the most.
Call us today at (603) 536-6060 to learn more about our at home senior care.
Find Out More
If you would like to find out more about our in home care services in Laconia, NH, all you have to do is contact us online or by phone. We have a staff member on duty 24 hours a day, 7 days a week to answer any questions you have and schedule your free in-home consultation to discuss your loved one's needs in detail.