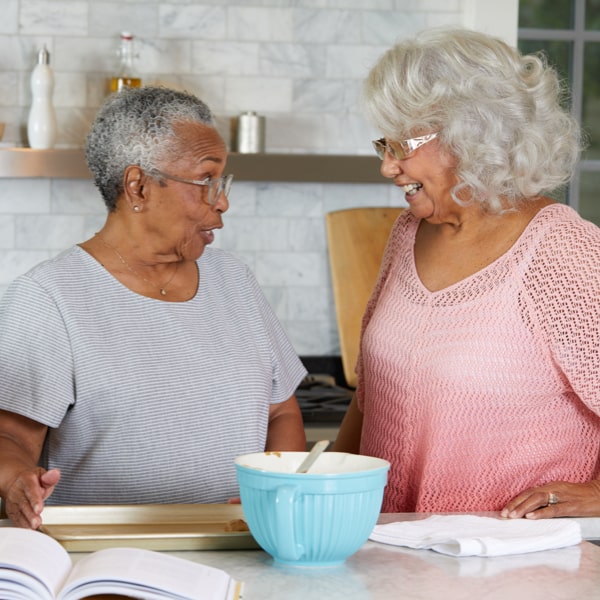 Senior Care At Home Services & Solutions in 
Henderson, NV
Now seniors and their families have choices
for care at home.
Comfort Keepers Henderson has been providing senior care at home to Henderson and surrounding areas of Nevada since 2004. Comfort Keepers provides home care services that include: Interactive Caregiving, Respite Care, Dementia Care & Alzheimer's Care, End Of Life Care, Transitioning Home Care, Veteran's Care and much more. We have our caregivers – Our Comfort Keepers – analyze the needs and abilities of your loved one to determine the best solution to fit their needs. Whether your loved one is in need of part-time or full-time care, our caregivers will assist you in making sure that your loved one has the care at home that they need in order to live a safe, quality life in the comfort of their own home.
After our caregivers determine the care solution that your loved one needs, Comfort Keepers of Henderson's senior care at home team will develop a home care plan for your loved one to provide them with the care they need, when they need it. With the wide range of services that we offer, we are confident that we can provide you and your loved one with the right care that they need. All of our care services are designed to allow seniors to maintain their independence and life style they are used to living in the comfort of their own home. If you would like to learn more about our senior care services, please Contact Us and a Comfort Keeper will be happy to answer any questions that you may have about care at home.