Meet Our Senior Caregiver Comfort Keepers® in Henderson, NV
Comfort Keepers of Henderson's senior caregiver team is uniquely qualified and ready to provide home care service in Henderson and surrounding areas.
Every member of Comfort Keepers of Henderson, NV's care team is professional and well trained. We conduct a thorough screening and interviewing process to identify the best home care service providers, and only those who pass this process go on to complete training to become Comfort Keepers® and deliver our special brand of care. What truly sets our senior caregiver team apart, though, is their natural gift of caring for others; they treat their clients as if they are a member of their own family.
All Comfort Keepers on our team pass extensive background checks and complete continuing education to ensure they provide you and your loved one with the best home care service possible. Every member of our care team is bonded, insured and covered by workers' compensation insurance to protect our clients and their families.
You can be a part of our home care team in a few different ways. A senior caregiver works one-on-one with clients to provide them with the care they need. You can also be one of our administrators who is available to answer clients' questions and create a care schedule to ensure that they are getting the care they need. Click the "Read Bio" link to learn more about our care service staff and what inspires them to be a Comfort Keeper senior caregiver.
If you would like to join our home care service team, Apply Now!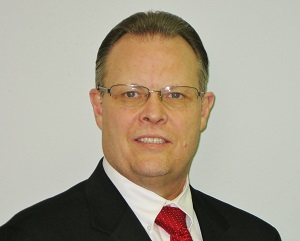 Lonnie Jolliff
Owner
Lonnie moved to Las Vegas from California in 1980. He was a farm boy in Porterville, CA for the majority of his childhood. Lonnie's childhood dream was always to become a police officer. After graduating high school Lonnie pursued a criminal justice degree. In 1980 Lonnie moved to Las Vegas and in 1981 began his law enforcement career by helping to open the Indian Springs Prison for the Nevada Department of Corrections. In 1982 Lonnie was given the opportunity to work in Security and Corporate Investigations for the casino industry. This was a true blessing because this is where Lonnie met his wife Gina. They were married in 1985. Lonnie and Gina have two daughters, Amanda and Melinda. In 1992 Lonnie joined the Las Vegas Metropolitan Police Department. Lonnie patrolled the streets of Las Vegas for 17 years, 7 of those years as a Field Training Officer, responsible for one-on-one training of new graduates of the police academy. After Lonnie's time on the streets, he transferred to the detective bureau. Lonnie first investigated domestic violence cases, and was nationally certified to train investigators in the area of domestic violence investigations. Lonnie then transferred to the Missing Persons Detail. This is where Lonnie's passion for seniors grew even deeper as he investigated missing seniors with Alzheimer's/Dementia. Lonnie retired from the police department in 2009 and now spends his days full-time in the Comfort Keepers business he and his wife started in 2004.
Gina Jolliff
Owner & Administrator
Gina was born and raised in St. Louis, MO and moved to Nevada in 1984 to pursue a career in the hotel industry. After meeting Lonnie, while working in the casino where they met, her plans changed. With a degree in business, she spent 17 years working as an executive in retail before following her heart into the senior community. As the youngest in her family, Gina grew up in an adult world and has always had a kinship with older people. For that reason, her transition into the senior market was seamless and she now feels as if she is where she was always supposed to be. Her entry into the senior community only ignited her passion to become an advocate for this cohort. Gina became a Certified Senior Advisor in 2004 and completed the Senior Leadership Institute in 2005. She has a special passion for those families struggling with Alzheimer's and dementia and has been a member of the Regional Leadership Council of our local Alzheimer's Association since its' inception in 2006. In July of 2008 she was appointed to the Senior Citizens' Advisory Commission for the city of Henderson. Seeking to gain more medical knowledge Gina went back to school and in 2009 became a Certified Nursing Assistant. Most recently, in 2010 she became certified as a Geriatric Care Manager and is now pursuing a Master's degree in Gerontology. It is in this role she feels she can make the most difference by advocating for the senior community.
Interested in joining the Comfort Keepers Henderson care team?
We offer competitive compensation, a highly flexible work schedule, and opportunities to impact someone's life in a meaningful and fulfilling way. Whether you're looking for a part-time job senior care job or the start of a new career, we'd love to hear from you.
Browse Jobs