Senior Care in De Soto, KS
Senior Care in De Soto, KS for the transition home from Comfort Keepers of Overland Park, KS
Doctors and medical experts all agree that the hardest part of the recovery process following a long stay in the hospital or major surgery is the period of time when the person makes the transition from being cared for in the hospital to being back at home. Providing the person has the right level of care at home, they can reasonably be expected to make a full and speedy recovery. Those who do not have the right type and level of senior care in De Soto, KS risk a slower recovery and the possibility of relapsing and ending up back in the hospital.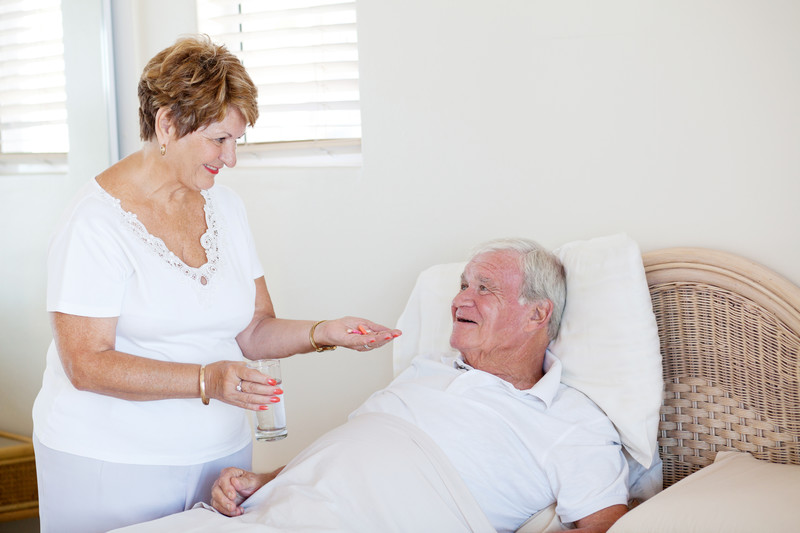 In many cases, family members take on the role of senior care provider in De Soto, KS. However, most find themselves lacking the training needed to prepare them for taking on what can be a herculean task. This can lead to the caregivers becoming physically, mentally, and emotionally exhausted. At Comfort Keepers, we can provide you with caregivers who are ready to do whatever it takes to ensure your loved one can make the transition home with ease and in comfort.
What Is Transition Senior Care in De Soto, KS?
To us here at Comfort Keepers transition senior care is a highly specialized form of care that ensures your loved one can continue with their prescribed care regimen and recover successfully in a timely manner. Many of our caregivers are trained and certified in working with patients who have very specific medical needs such as:
congestive heart failure
myocardial infarction (heart attack)
pneumonia
We invite you to let a caregiver from Comfort Keepers help guide your loved one safely through the recovery process. We offer complete peace of mind and services that are available for as little as a few hours a week or as much as around the clock coverage 24 hours a day, 7 days a week.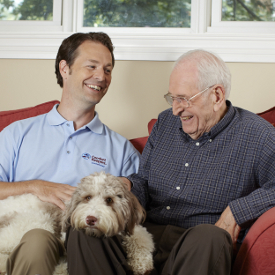 Learn All About Our Transitioning Services

If you would like to learn more about our transition senior care in De Soto, KS, we invite you to contact us at (913) 210-0631. Our senior advisors are available 24/7 to answer any questions you have and then schedule a free in-home consultation to work with you in creating a custom plan for your loved one.