In Home Care in Blue Springs, MO
Superior In Home Care in Blue Springs, MO Comes from Comfort Keepers of Overland Park, KS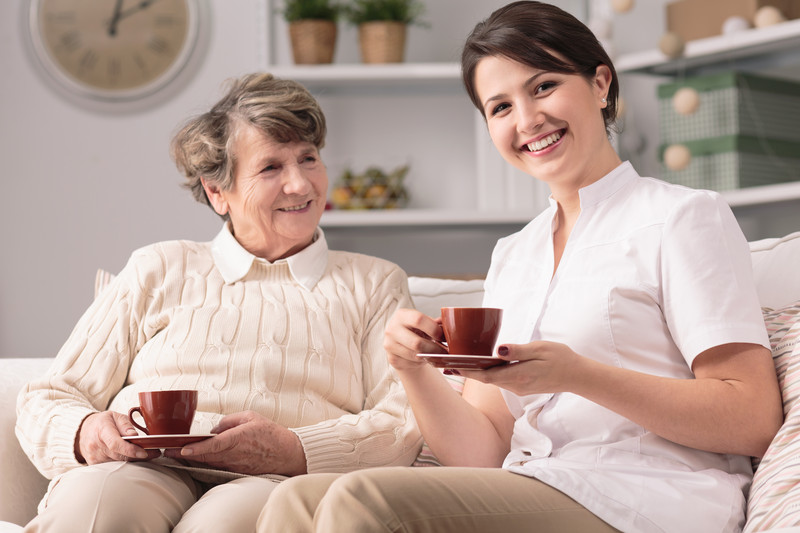 Finding the right in home care in Blue Springs, MO for an elderly parent can seem like an insurmountable task with so many to choose from. While no one wants to admit they might need someone to come into their home and provide some form of homemaking or personal care, few if anyone wants to spend their remaining days in a nursing home. At Comfort Keepers, we understand the feelings of our clients and offer a range of highly personalized senior care services that are intended only to help where needed. The last thing we want to do is to make our clients feel as though they are giving up their independence or losing their dignity.
We call our form of in home care in Blue Springs, MO "Interactive Caregiving." To us and in particular our caregivers, providing care for our elderly clients is far more than a job, it is a calling. We know that keeping our clients physically and mentally active plays a vital role in their health and happiness. With this in mind, we have developed plans intended to allow our clients to help out with their own chores and care to the best of their abilities, even if that means nothing more than for our caregivers to sit down at a meal and engage their clients in meaningful conversation.
Service Our In Home Care in Blue Springs, MO Has to Offer
There is more to our in home care in Blue Springs, MO than showing up and keeping our clients busy. Our caregivers are prepared to:
Go for walks with their clients in the neighborhood
Work together on chores
Work together preparing meals
Talk about current events
Work together on hobbies and crafts
Go shopping together
Learn All About Our Services

If you would like to learn more about our in home care in Blue Springs, MO, we invite you to contact us at (913) 210-0631. Our senior care advisors are available 24/7 to answer any questions you have and then schedule a free in-home consultation to work with you in creating a custom senior care plan for your loved one.