In Home Care in Auburn, KS for the Transition Home by Comfort Keepers of Overland Park, KS
See What Our In Home Care in Auburn, KS Has to Offer Seniors and Their Families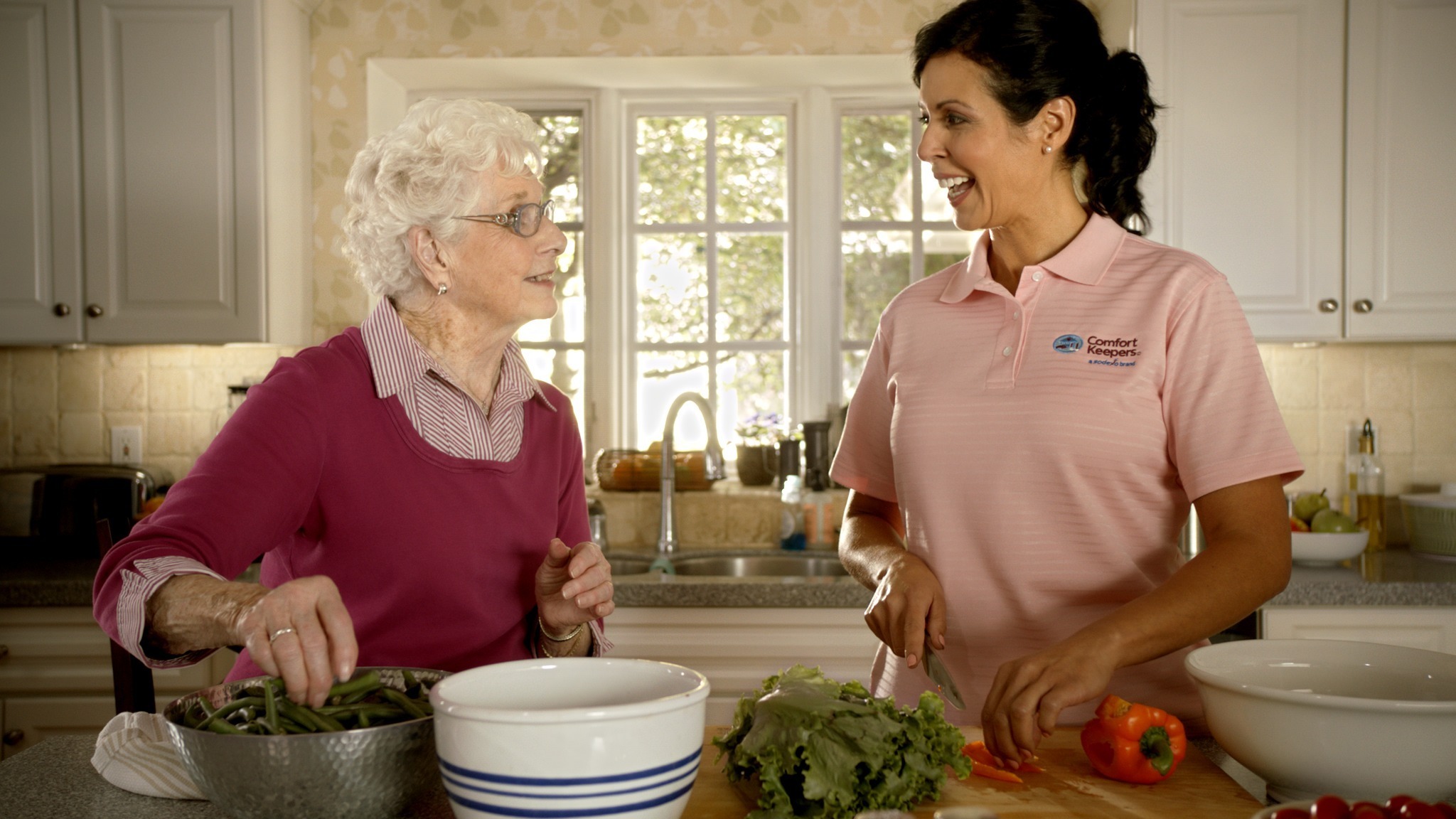 While care in the hospital following a long stay or surgery is an important part of the recovery process, medical experts all agree that the care an elderly person receives at home is vital to their speedy and successful recovery. When the person does not receive the right type of in home care in Auburn, KS during this transitional period, it can result in a much slower recovery or the possibility of a relapse and subsequent return to the hospital. At Comfort Keepers we understand the importance of this type of care and we are here to make this time as easy and comfortable as possible for you or your loved one.
One of the biggest challenges for most people who have just returned home, is the feeling that they should be up and taking care of things like the daily chores, making their own meals, and taking care of themselves. This type of behavior tends to be very stressful on a person who is supposed to resting and recuperating. Our caregivers are trained to provide a number of in home care services in Auburn, KS intended to give you or your loved one the help you need. These services include:
Light housecleaning, including bathrooms, kitchen, floors
Laundry services, including wash, dry, fold, iron, put away
Nutritious meal preparation
Incidental transportation
Errand running
Companionship
Mobility as Part of Our In Home Care in Auburn, KS
Mobility can be a major problem for elderly people who have just had surgery or spent a long time in the hospital. Our caregivers have been trained to help their clients with a wide range of mobility issues. Among these are:
Getting in and out of bed
Getting in and out of their favorite chair
Toileting
Bathing
Personal grooming
Contact Us Today

If you would like to learn more about our in home care in Auburn, KS, we invite you to contact us at (913) 210-0631. Our senior care advisors are available 24/7 to answer any questions you have and then schedule a free in-home care consultation to work with you in creating a custom senior care plan for your loved one.