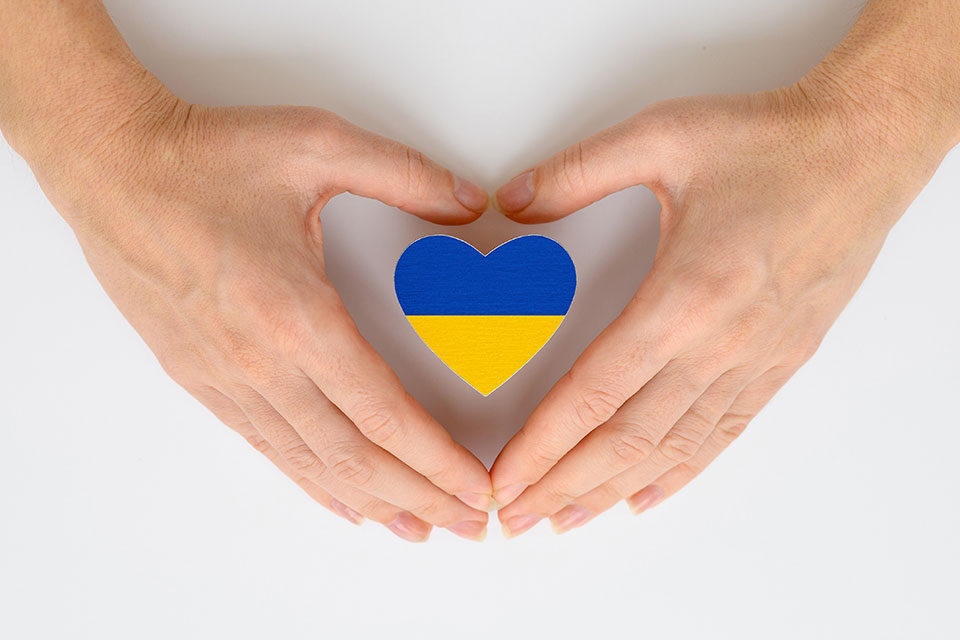 Many Comfort Keepers Caregivers, staff members and their families have been personally impacted by the recent conflict in the Ukraine. It is estimated that 2.3 million have been displaced and millions more have been left in peril in their homeland. Among the most vulnerable are women, children and seniors. Since the principles of caregiving are at the center of what we do every day, Comfort Keepers wants to extend its care to these families. Please join us by supporting one of the humanitarian efforts listed below.
________________________________________________
Where can I donate supplies?
Ukrainian shipping service Meest-Karpaty is organizing a major effort to send a plane of supplies from Chicago to Kyiv every week, a representative from the company's location in Palatine said.
They're looking for military goods, as well as nonperishable food, blankets and clothes, advocates said.
Supplies can be dropped off or shipped to the Chicago location, 6725 W. Belmont Ave. The shipping service is also collecting supplies at 1645 Hicks Road in Rolling Meadows, a representative posted on social media.
________________________________________________
Locally, people can donate to the Ukrainian Congress Committee for America in Illinois, advocates said. F.R.E.E., a synagogue for the Russian Jewish community in Chicago, is hosting a fundraiser for Jewish people in Ukraine.
The nonprofit Razom for Ukraine has a list of army, medical and humanitarian initiatives accepting donations, and is accepting aid to its own emergency response fund.
The National Bank of Ukraine is accepting funds to both its humanitarian account and military account. The Red Cross, UNICEF and World Central Kitchen are all accepting donations for the crisis.
________________________________________________
Many groups in Chicago constantly work with refugees and are always taking donations to help the many refugees already in Chicago. World Relief, RefugeeOne and Catholic Charities are all groups that work with federal agencies to resettle refugees.
________________________________________________
GO FUND ME INFO — How to Help: Donate to Ukraine Relief Efforts
As Russia invades Ukraine, GoFundMe is committed to helping the individuals and families seeking shelter, security, and peace. Every fundraiser is reviewed to make sure that funds are delivered to the correct recipients. We're also verifying that donors and organizers are acting in compliance with US and international laws, including global financial laws and regulations and evolving economic sanctions. Donate to Ukraine relief efforts today to help the people of Ukraine in this time of need. https://www.gofundme.com/f/ukraine-humanitarian-fund