In Home Care and Senior Services in Adel, GA
Proudly Supporting the Adel and Cook County Community since 2009!
Comfort Keepers has been serving Adel and Cook County since April 2009. Scott and Lisa realized the need for in-home care designed for seniors in the Adel area after dealing with the care needs of their own parents. Scott is a long time resident of Adel and worked at Metal Products for 28 years. Scott and Lisa chose Adel to settle in and are currently raising their family there. Comfort Keepers works closely with local hospitals, hospices, skilled home health care, churches, assisted living homes, and nursing homes.
Services in Adel
Comfort Keepers' approach of Interactive Caregiving allows us to interact with seniors by accompanying them on trips church, family fun at Reed Bingham state park, dining at Sweet T's or AJ's, shopping at local stores or a trip to the Factory Stores at Adel and we must not forget a round of golf at Circlestone Country Club. Comfort Keepers believes that keeping our seniors active in mind and body helps your loved one live a better-quality more fulfilling life. Comfort Keepers is also available to work with all local nursing homes and assisted living homes to give your family member a little more personalized care when needed.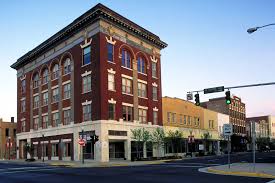 Community Involvement
We at Comfort Keepers believe in giving back to our community. Personally we are active members of the Adel First United Methodist Church; we support our local cancer walk and are proud supporters of the Cook High hornets' cheerleaders as well as Cook High School. We have several family members that have been diagnosed with and passed away from Alzheimer's so we devote our time and money to the Alzheimer's Association in honor of our loved ones. Lisa communicates with local organizations about senior care and how Comfort Keepers can assist in providing a safe and healthy environment for our clients.
Areas Served
Comfort Keepers proudly serves the residents of Adel. Here is a full list of the Counties we serve: Lowndes, Brooks, Echols, Clinch, Lanier, Cook, Berrien, Colquitt, Tift, Dougherty, Thomas and Worth
Learn More