In-Home Care Services In Suwanee, Georgia
Elevating the human spirit with compassionate in-home care services for seniors in Suwanee, GA and surrounding communities
Comfort Keepers is proud to be part of a longstanding tradition of providing top-notch in-home care services for senior loved ones of Suwanee, Georgia. This is our mission, and we take it very seriously.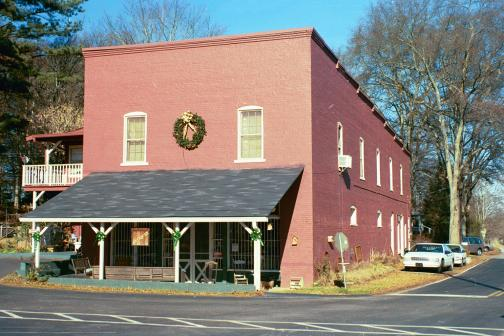 Suwanee, Georgia is located in the northwestern part of Gwinnett County. The city has been rated as one of the top places to live and raise a family by several national publications. Suwanee began as a Native American village on the Chattahoochee River. The city of Suwanee was officially recognized by the federal government when its U.S. Post Office was built in 1837. The Town Center Park features a 1,000-seat amphitheater used for performances and concerts, the Big Splash interactive fountain, and over a mile of looping elliptical sidewalks.
Senior loved ones in Suwanee, Georgia can take advantage of a wide variety of in-home care services from Comfort Keepers. We can supply the specific services necessary to ensure seniors are able to live the highest quality of life in the comfort of home.
Grooming, hygiene and bathing assistance from Comfort Keepers benefits senior loved ones who are cognitively or physically impaired, in addition to those concerned about falling in the tub or shower. Personal care assistance also helps your senior loved ones feel better about their appearance, and to look better too.
Mobility assistance services from Comfort Keepers benefit senior loved ones' physical and mental health in many different ways. The benefits of increased activity levels include lowering your loved one's blood pressure and reducing the risk of heart problems, osteoporosis, and depression. These services help seniors to maintain their best possible levels of activity. The result: better weight control and better sleep.
Incontinence care and toileting services are provided with compassion and sensitivity. Comfort Keepers helps your senior loved ones to maintain dignity and self-esteem. The benefits of this type of care are not only the best possible health and hygiene, but also reduced embarrassment.
Comfort Keepers positioning and transferring services benefit senior loved ones by keeping them comfortable, maintaining their muscle strength, reducing their risk of bedsores, and supporting their digestion and breathing. Our caregivers are trained and capable of moving your senior loved one into and out of wheelchairs, chairs, beds, and toilets safely. Our objective with these services is to help your senior loved one maintain his or her quality of life.
If you are in search of the leading source of high quality, professional, and compassionate in-home care services for your senior loved one, call Comfort Keepers today at (770) 203-1480. We will be pleased to set up a free in-home care consultation with you.