In Home Care in Flowery Branch, GA and Surrounding Areas
Providing joyful, uplifting moments every day with in home care in Flowery Branch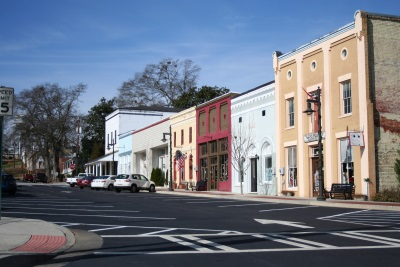 Flowery Branch is a great town with an interesting history. The town was chartered in 1874, and was originally named Anaguluskee, which means "flowers on the branch." Others believe the town was once known as "Blossom Creek," which still exists as a nickname for the town today. The name Flowery Branch comes from the floral beauty that can be found along the nearby stream's banks.
Interestingly, the Atlanta Falcons training camp has been based in Flowery Branch for more than ten years, and the city also hosts the Historic Caboose exhibit and the Historic Train Depot museum. Flowery Branch's railroad tracks are a landmark, with plans to restore the 1900 train depot as a town center. Our team at Comfort Keepers of Cumming consider it an honor to work in a town with such great history.
Our expert in home care services extend to 24-hour care and permanent care, and our compassionate caregivers take pride in looking after those who helped make our town what it is today. We have a great respect for elders of our community who shaped this town, and that respect is evident in the way we care for everyone we meet. If you want your loved one to have the best care possible, then speak to our team today.
We offer bathing assistance, clothing assistance, meal preparation, shopping and errands, and much more, so you can rest easy knowing that we will have all your in home care services taken care of. We will go above and beyond to ensure your loved one is happy and healthy. Our services are the best you will find in Flowery Branch, and we'd be honored to care for your loved one.
Our in home care consultations are perfect if you'd like to meet our care aides and learn more about our services. We are always more than happy to come and visit you at a time that suits you so that you can get all the information you need and meet our lovely team.
If you'd like to learn how we can help take care of your loved one, contact us for more information or give us a call at (770) 203-1480.