Comfort Keepers Offers Superior Senior Care in Hudson, FL and All of Pasco County
Comfort Keepers provides senior care services, and we invite you to learn about three aspects of Hudson, Florida that make it a wonderful place for seniors to live.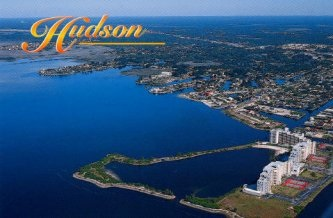 Hudson is a small town on the north-western edge of Pasco County, which means Gulf beachfront! With a population under 13,000, Hudson is a small town with a large retired population; over 38% of the population is adults 65 or older who are enjoying their golden years in The Sunshine State, and we are here to provide senior residents of Hudson, Florida with excellent senior care services. Hudson, FL offers a lot of attractions for seniors, and our team has put their heads together to come up with the top three!
Top Three Senior-Living Attributes of Hudson, Florida
The Beach. Florida beaches are well-known as some of the world's best beaches, and Hudson Beach offers fun in the sand for the entire community. Officially labeled Robert J. Strickland Memorial Park, it was developed in the 1960s. The area boasts the beautiful Inn on the Gulf restaurant, Pasco County's only bar, restaurant, and motel in one, right on the beach.
Three Unique Neighborhood Zones. Greater Hudson, which is roughly 50 square miles, boasts three very different neighborhood zones, according to the Hudson, Florida website. The first is a waterfront community built on canals that were dug in the 1950s by the Army Corps of Engineers. Homes feature the waterfront of the canals on one sides of the home, and a roadway on the other. Many homes have vehicles in the garage in front and a boat moored at their dock in the canal in back. Retirees and seniors enjoy living on the water in such a unique community.
The next neighborhood zone is a suburban area. It features neighborhoods and golf courses designed to offer the best combination of safety and comfort for residents. The third and final neighborhood is known as the Old South Area. It is characterized by rural spaces, agricultural pursuits, and the countryside feel of undeveloped spaces that are generally known as "Old Florida." Residents of this neighborhood enjoy the quiet of the country while being close to the attractions and amenities of Hudson
Amazing Golf Courses. Hudson boasts of three semiprivate golf courses that will delight the avid golfer. Florida offers the perfect climate to accommodate year-round golfing, and Hudson residents have ample opportunity to play to their heart's content. Every home healthcare professional can tell you how healthy golfing is at any age, but especially for seniors!
Comfort Keepers of Pasco County provides senior care in Hudson, as well as all of Pasco County. Our clientele includes those looking for senior care services for both a short or long-term duration. Our caregivers are available to offer senior care for seniors and those with disabilities, Respite Care to family caregivers needing a break, specialized care for clients with dementia and Alzheimer's, care for those transitioning home from hospitalization from an illness or injury, and end of life care to work in tandem with hospice to ensure family can focus on spending time with their loved one.
For more information about senior care and our team at Comfort Keepers, click here, or call us at (813) 920-4440 to schedule a free care consultation.