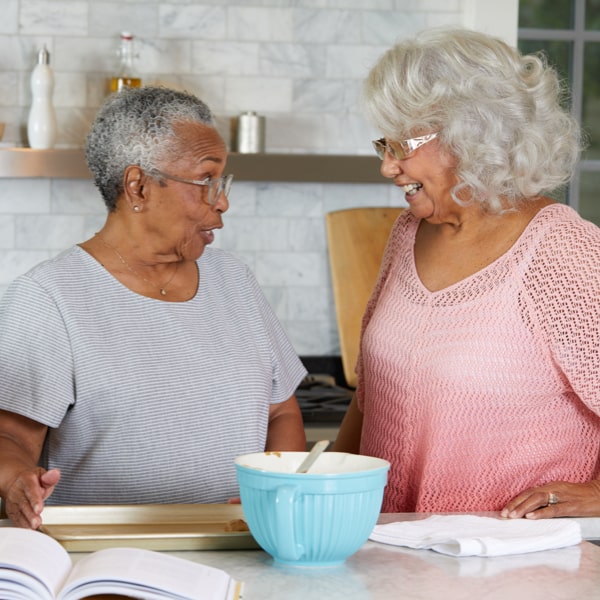 In-Home Senior Care Services from Comfort Keepers in Greater Vacaville, CA
Comfort Keepers offers a variety of in-home senior care services for seniors in Vacaville, Fairfield, and the surrounding areas
As a leading in-home senior care provider, Comfort Keepers Home Care in Vacaville, CA offers a variety of services that support seniors and give them the opportunity to live comfortably at home. Through a combination of expertise and devotion, our caregivers can allow your loved ones to safely and comfortably remain in the comfort of their own home for years to come.
Personalized Senior Care At Home
At Comfort Keepers, we are dedicated to improving the quality of life for seniors in Vacaville, CA, and the surrounding communities. We are dedicated to creating a care plan that is personalized to each senior's unique needs and working with them to adjust that plan as needs change. In-home senior care services are available for as little as a few hours a week as well as around the clock so you can be sure that your loved one is being cared for whenever they need it, at any time of the day or night.
Contact Us For More Information
Contact us today to schedule a free care consultation. A member of our team will come to your home and assess your loved ones and their current situation. This allows us to make the most informed decisions regarding their care and create a care plan that is truly designed with their needs in mind. For more information regarding Comfort Keepers and the compassionate senior care that we provide for seniors living in Vacaville, Fairfield, and the surrounding areas, please contact us by clicking one of the buttons below.