Tuesday, June 1, 2021

Contact an office in your area »
Carl McManus of Comfort Keepers: 3 Tips for Educating Potential Clients About Their Homecare Options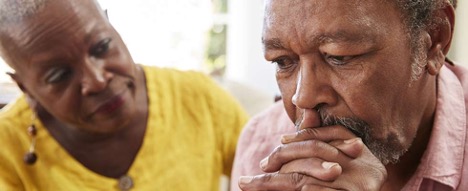 by Carl McManus
May 17th, 2021
Your staff can help promote your business
It happens to almost everyone: We notice physical and mental changes in our aging parents—sometimes subtle, sometimes sudden, but always difficult to accept. We are then faced with the inconvenient truth that we need to find care for the very people who cared for us our whole life.
To add to these challenges, the COVID-19 pandemic created unprecedented circumstances for seniors who found themselves alone or isolated at home, without the ability to safely visit family, friends and loved ones. As people return to in-person gatherings, they are starting to notice signs of decline in their aging family members. They often do not know whom to turn to for help—particularly with travel restrictions and limitations on some nursing facilities. Your homecare agency can step in to offer support and guidance.
The Rising Demand for Homecare
As baby boomers age, the demand for senior care continues to increase. Even before the pandemic began, demand for in-home caregivers was on the rise as people felt comforted with the idea of remaining in their own residence instead of adjusting to assisted living centers or nursing facilities.
According to a 2018 AARP study, three in four seniors preferred to stay in their homes as long as possible. Many people choose in-home care over nursing facilities because they can enjoy the freedom of being on their own in familiar surroundings. When routine tasks and activities become difficult or impossible, seniors need consistent care. And being safe at home can deliver a greater quality of life and peace of mind.
The COVID-19 pandemic brought this demand for homecare to the forefront—especially given how significantly nursing facilities were hit by the virus. With facilities instituting no-visitor policies to help prevent the spread of the virus, many families turned to in-home care to stay in touch with their aging loved ones.
With the onset of the pandemic, the industry saw a sharp decline in the use of nursing facilities, with the Bureau of Labor Statistics (BLS) reporting a loss of 13,000 nursing and residential care jobs in December 2020. In contrast, the demand for in-home care continues to rise; the BLS predicts a 41% increase from 2016 to 2026—outpacing the average growth for other occupations. At Comfort Keepers, we saw a 45% increase in inquiries for our caregivers in the first quarter of 2021 compared to the fourth quarter of 2020.
With the pandemic hopefully coming to an end, we are expecting this demand for homecare to continue. Homecare leaders have been tasked with helping family caregivers understand their options before the situation becomes serious. Here are three ways your staff can help prepare the "sandwich generation."
---

Contact an office in your area »
Sign up to receive helpful info right to your inbox.
We understand choosing an in-home care provider can be a difficult decision, and we want to make your journey as easy as possible. We're here to support you by providing helpful senior care tips and information on in-home care and senior health and wellbeing topics.
First, let us know when is care needed: