All "Senior Independent Living" Articles
Keeping Seniors Safe in the Bathroom
Bathrooms can be quite hazardous ─ especially for seniors. Bathrooms typically have slippery surfaces, and nothing dependable to grasp in order to prevent falls.
Elderly Home Care and Depression
It is important to recognize depression symptoms when caring for an elderly loved one. While seniors aging in their own home can help them maintain their independence, it can also be isolating.
Cyber Security and Seniors: 5 Tips to Protect Your Senior Loved Ones
More seniors are spending time online than ever before. Technology can benefit seniors in so many ways – it can help them connect with loved ones, get essential goods and services without leaving their home, and provides opportunities to stay in contact with their communities. But being safe online is critical.
Seniors and Kitchen Safety: Tips for the
What's considered a primary gathering place in the home can become a nightmare for seniors. People age 65 and older have a 2.5 times greater risk of dying in a kitchen fire than the general population. When's the last time you looked for potential hazards
Alcohol Consumption in Seniors: A Delicate Balance
Numerous studies on the effects of alcohol consumption in seniors indicate that moderate drinking by seniors can have a positive impact on general health. However, there is also a concern that heavy drinking can have adverse effects, and that alcohol abuse is often missed in the senior population.
Thursday, December 13, 2018

Contact an office in your area »
Senior Home Security Tips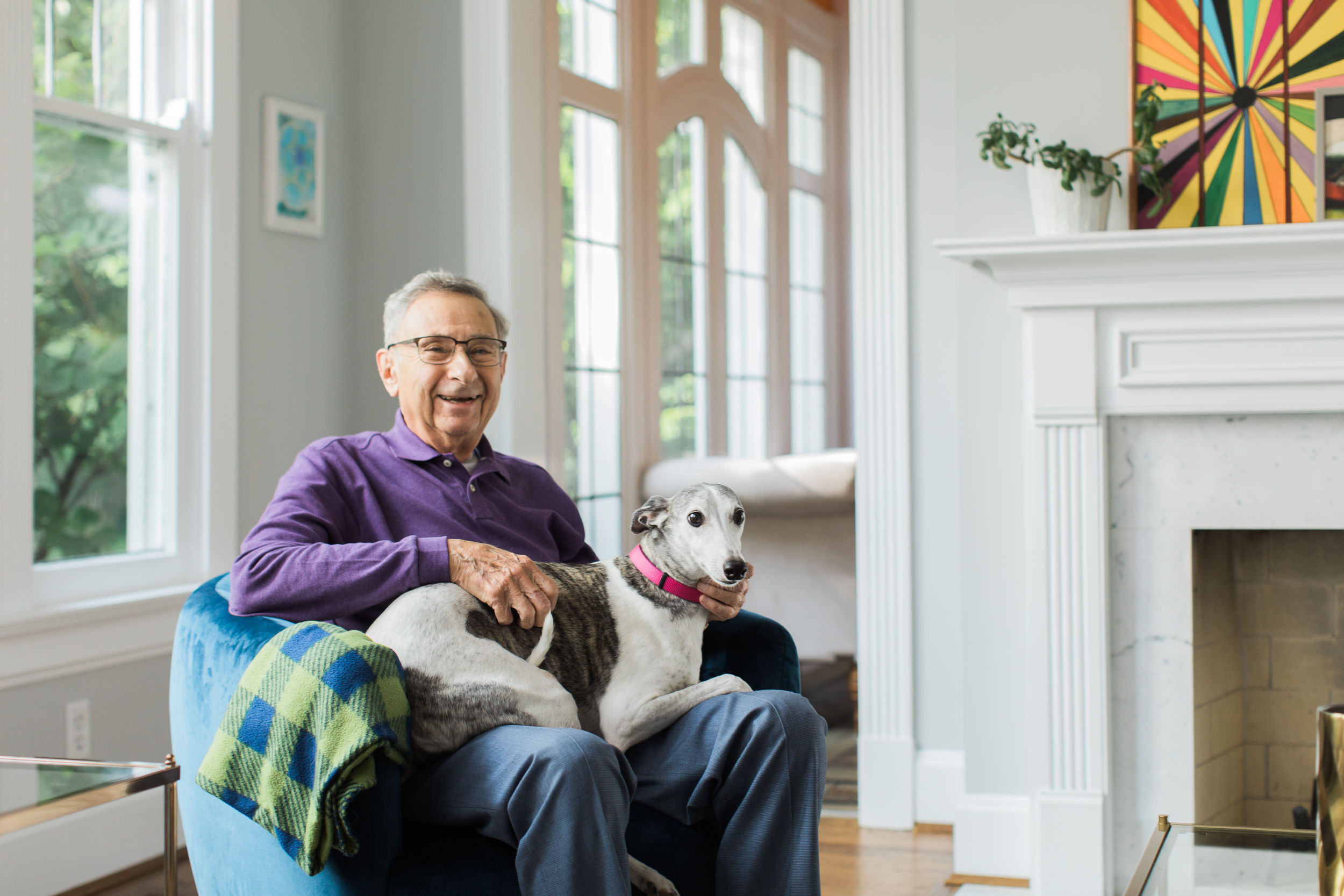 An All Too Common Crime
Crime has inarguably evolved over the last few decades. Today's wrongdoers have largely turned to hacking, scams, or fraud to get the money and/or personal information they want – often through digital means. Fortunately, public awareness and education on cybercrime and scams has grown substantially, allowing us to become smarter, safer, and more secure consumers. But for every sophisticated criminal there's one who chooses to go the old school route: home burglary.
It may not receive the same news coverage as cybercrime, but burglary is still immensely prevalent in the United States, with a staggering 2.5 million home intrusions committed each year. That equates to approximately one every 13 seconds. So, as important as it is to watch what we click on, it's equally vital that we secure our homes from outside threats. This is especially the case for older adults, whose homes are often prime targets for burglars. Although seniors can be more vulnerable to this victimization because of certain factors – declining physical/cognitive function and limited communication being the primary ones – they can take steps to protect what's most important to them and continue living safely and independently.
Here are some of the recommended home security tips that senior clients can follow to safeguard not only their home, but also their own personal well-being.
Home Security Tips
Install a home security system: Studies show that burglars tend to stay away from homes that have a security system installed. These days, there are plenty of providers to choose from, so be sure to research thoroughly. Most security companies will give stickers to put on the home's doors and windows, alerting thieves that a system is installed.
Keep the doors locked: It's normal to let our guard down, especially when living in a safe neighborhood – but seniors should remember that crime knows no bounds. All doors that lead outside should be locked at all times, day and night.
Shut the blinds whenever possible: Many burglars will look through windows of homes they're interested in robbing. Cutting off their visibility into the home can discourage them from proceeding.
Remove tools from the yard: Be sure that any tools (hammers, screwdrivers, ladders) that can aid burglars in getting into the house are kept inside and out of view.
Don't advertise travel plans: Seniors should do their best to keep any travel plans, whether short-term or extended, to themselves or just a few trusted people (e.g., neighbors and family). Talking about travel publicly or posting about it on social media should be avoided.
Keep personal information in a safe place: In the event that a home is broken into, the last thing you want is for the burglar to get ahold of personal information. Keep any passports, birth certificates, financial statements, and other sensitive documents in a locked safe.
Request home security advice from the police: Seniors can also contact their local police department and have them come out to the home to provide home security suggestions and information on crime in the neighborhood.
Comfort Keepers®Can Help
At Comfort Keepers®, we understand just how important home is. After all, it's more than just a place in which we live, it's a safe haven and an extension of ourselves. Our caregivers can help senior clients maintain peace and happiness in the home by encouraging them to follow the above tips and other security precautions. Additionally, we can provide everything from meal preparation, mobility assistance, and transportation to and from locations in and around town.
For more information about Comfort Keepers' wide array of in-home care services, call your local Comfort Keepers office today.
References:
The Senior List. "Home Security and Safety Tips for Seniors" by Damian Wolf. Web. 2014.
Safewise. "10 Surprising Home Burglary Stats and Facts" by Alexia Chianis. Web. 2018.
Travelers. "9 Home Security Tips." Web. 2018.
Nationwide. "Helpful Tips On How to Your Home From Burglary." Web. 2018.
---

Contact an office in your area »
Sign up to receive helpful info right to your inbox.
We understand choosing an in-home care provider can be a difficult decision, and we want to make your journey as easy as possible. We're here to support you by providing helpful senior care tips and information on in-home care and senior health and wellbeing topics.
First, let us know when is care needed:
Filed Under:
Independent Living
Security
Home Security
Safety
Personal Information