All "Senior Independent Living" Articles
Keeping Seniors Safe in the Bathroom
Bathrooms can be quite hazardous ─ especially for seniors. Bathrooms typically have slippery surfaces, and nothing dependable to grasp in order to prevent falls.
Elderly Home Care and Depression
It is important to recognize depression symptoms when caring for an elderly loved one. While seniors aging in their own home can help them maintain their independence, it can also be isolating.
Seniors and Kitchen Safety: Tips for the
What's considered a primary gathering place in the home can become a nightmare for seniors. People age 65 and older have a 2.5 times greater risk of dying in a kitchen fire than the general population. When's the last time you looked for potential hazards
What Does a Heart Attack Look Like?
Most of us have a specific idea of what a heart attack looks like: someone feels an abrupt, strong pain that causes them to stop in their tracks and clutch their chest.
Alcohol Consumption in Seniors: A Delicate Balance
Numerous studies on the effects of alcohol consumption in seniors indicate that moderate drinking by seniors can have a positive impact on general health. However, there is also a concern that heavy drinking can have adverse effects, and that alcohol abuse is often missed in the senior population.
Friday, December 11, 2015

Contact an office in your area »
Keeping Seniors Safe During Inclement Weather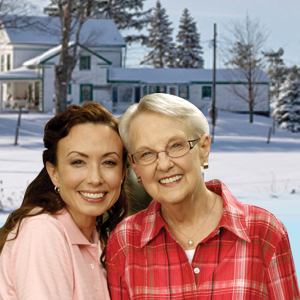 No matter where your client or loved one lives, bad or unexpected weather is bound to happen. Here is a quick guide for protecting seniors around their homes and when they are out and about.
Power Outages. Whether it's a winter storm, during a flood or hurricane season, snow, ice, rain, and wind can cause power outages. Here is how to prepare a senior for those occurrences:
Supply the phone numbers of all utility companies including power, gas, and water. Also include emergency numbers such as the fire department, police, doctor, and home care provider. Quick access to these phone numbers is crucial.
Make sure seniors are equipped with working flashlights and a battery-powered radio. Have extra batteries on hand.
Seniors should stockpile warm blankets and non-perishable foods, and if it's cold or damp, wear several layers of clothing, including a hat. Moving around also raises body temperature.
Does your senior rely on a home medical device powered by energy? As soon as an essential medical device is put in service in the home, the local electric utility (and sometimes other authorities) should be notified of its existence and need. This can put your loved one on a list for immediate attention during a power outage.
Carbon Monoxide Poisoning. Burning wood, natural gas, kerosene and other fuels produce carbon monoxide, a deadly gas that no one can see or smell. Unless fireplaces, wood and gas stoves, and gas appliances are properly vented, cleaned, and used, they can leak dangerous amounts of carbon monoxide. These and other appliances, such as kerosene and electric heaters, can also be fire hazards. Here are some sound safety measures:
Call an inspector. Chimneys and flues need to be inspected yearly and cleaned when necessary. (Ask the local fire department to recommend an inspector, or look up "chimney cleaning" for your area.)
Open a window. Just a crack will do when using a kerosene stove.
Use carbon monoxide detectors. Put battery-operated carbon monoxide and smoke detectors near fireplaces, wood stoves, or kerosene heaters.
Never allow someone to heat a home using a gas stove. Charcoal grills or other stoves are not made for home heating.
Driving Tips. Adults 65 and older are involved in more car accidents per mile driven than those in any other age group. Because driving can be more hazardous during bad weather, seniors should:
Have the car weatherized ahead of time. This means having antifreeze, tires, and windshield wipers checked and changed, as needed.
Take a cell phone when driving in bad weather. Seniors should always let someone know where they are going and when they expect to arrive, in case a call for help is necessary.
Avoid wet or icy roadways, overpasses, or bridges, if possible. Check the news (or go online) for road conditions. It may be wise to consider a different route.
Stock the car with basic emergency supplies, such as:
a first aid kit
blankets
extra warm clothes
booster cables
a good quality windshield scraper
rock salt, a bag of sand, or cat litter for wheel traction
containers of water, canned or dried foods, and a can opener
a flashlight and a shovel
Slippery Surfaces. Falls are common for senior citizens and can cause major injuries such as hip and wrist fractures, head trauma, and major lacerations. It is easy to slip and fall, especially in wet, icy, and snowy conditions, but here are some precautions that can be taken:
Shovel snowy steps and walkways for seniors or hire someone. At home, seniors should stay inside until pathways are shoveled. When away, they should look for sidewalks that are dry and cleared.
Seniors should wear boots with non-skid soles to prevent slippage. Have them remove footwear as soon as they return indoors because rain, snow, and ice can be tracked in and lead to slippery conditions inside.
If a senior uses a cane, replace the rubber tip before it is worn smooth. You might also buy (at a medical supply store) an ice pick-like attachment that fits onto the end of the cane.
With a sound plan in place, seniors can be properly prepared for inclement weather. Comfort Keepers®' trained caregivers help provide senior clients with the highest quality of life possible to keep them happy and healthy at home. Our Interactive Caregiving provides a system of care that addresses safety, nutrition, mind, body, and activities of daily living (ADLs) no matter what the weather.
---

Contact an office in your area »
Sign up to receive helpful info right to your inbox.
We understand choosing an in-home care provider can be a difficult decision, and we want to make your journey as easy as possible. We're here to support you by providing helpful senior care tips and information on in-home care and senior health and wellbeing topics.
First, let us know when is care needed: