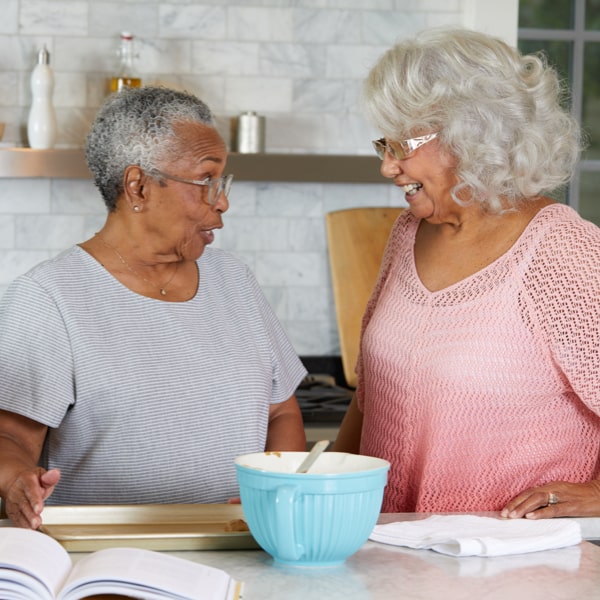 At Home Care Services & Solutions in Stroudsburg, PA
Flexible options that adapt to the needs seniors and their families
With so many different at home care services options in Stroudsburg, PA to choose from, how do you know you are hiring the right one? Unfortunately, unlike buying a car that you get to take for a test drive before you make the purchase, you can't take an agency out for a spin before you sign the contract. Before you put pen to paper, you need to be sure the service provider allows you to create a customized care plan that meets your needs without making you take services you don't want or need.
And the last thing you want is an agency that requires you to commit to the various schedules they offer, each of which has a set number of hours. If you are looking at services like these, you could easily end up paying far more than necessary. At Comfort Keepers, we believe that you are the only one who truly knows which services you need and how often you would like to have one of our caregivers come to your home.
Give us a call at (570) 234-0743 to learn more!
We Offer a Wide Range of Services
Our at home care services include a caregiver who is prepared to help with a wide range of both personal care and homemaking options designed to make it easier for you to continue living in your own home. Our caregivers can help with things like light housecleaning, laundry, transportation, meal preparation, even shopping.
They can also help with personal care services such as bathing, grooming, incontinence care, toileting assistance, mobility, and more. From helping with exercise to making sure you have help with showering or bathing; our caregivers are available to help without making you feel as though you are giving up your independence or your dignity.
Our caregivers can be there when you need them. You can start off with a part-time schedule and move up to a full-time schedule as and when your needs change. We also offer around the clock coverage with a team of caregivers should the need arise.
Learn More
If you would like to learn more about the at home care services we offer in Stroudsburg, PA, contact us anytime online or give us a call at (570) 234-0743. We have agents on hand 24/7 to take your call and answer any questions you might have. They can also schedule your free care consultation with a representative who can go over your needs and create a working care plan that meets your needs now and can be easily adapted as your needs change.