Feasterville-Trevose In-home Care Services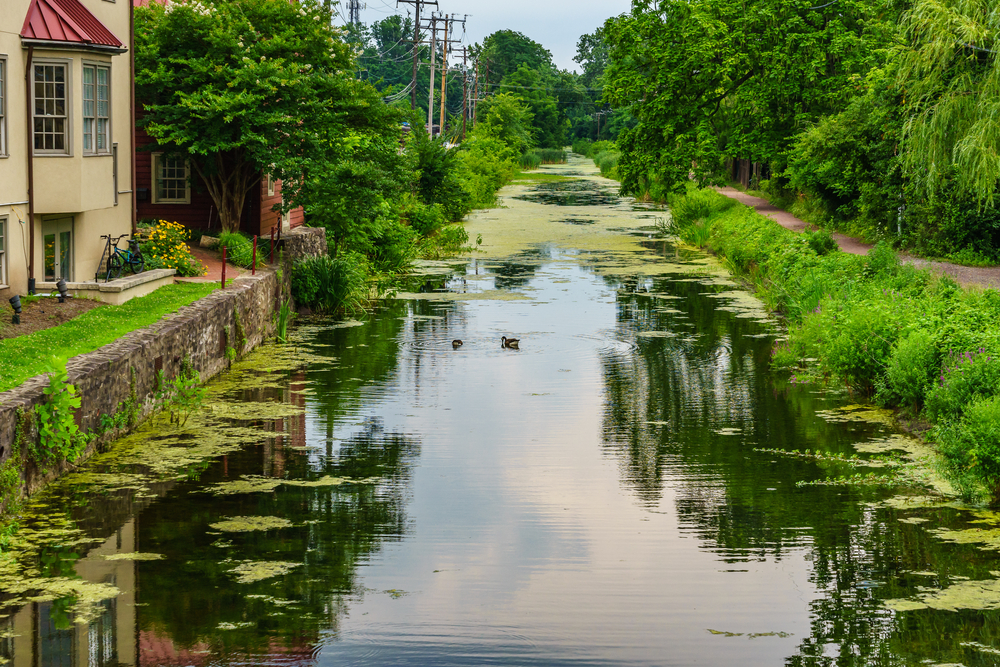 Feasterville-Trevose is a residential town located in Lower Bucks County. These two cities are intimately connected in Lower Southampton Township. Both U.S. 1 and the Pennsylvania Turnpike run through the town which makes the city central for travel. Feasterville-Trevose is a northern border of Philadelphia and is a short commute from the bustling city.
Although small, Feasterville-Trevose has many different forms of recreation and entertainment for all ages! If you would like to get out of a suburban area, you could easily commute to America's birthplace, Philadelphia! Take a day trip into the city of brotherly love and see a show, take a shopping spree, or view all of the histories that the Philly has to offer. If you are not willing to make that commute, there are many things that you can do in Lower Bucks County.
Here are some activities for all ages in Feasterville-Trevose;
Roller Derby Games- Go see a local professional roller hockey team, the Southampton Cyclones (a part of the American Inline Hockey League), at the Feasterville Sportsplex since 2006. Don't miss out on this unique opportunity and catch a game! This is a great activity for all ages.
Oxford Valley Mall- Need retail therapy? Take yourself on a shopping spree to the Oxford Valley Mall. Located in Langhorne, PA, it is only a short 15-minute drive from Feasterville-Trevose.
New Hope- The streets of New Hope are filled with many different restaurants, antique shops, and art galleries along with its vibrant Night Life.
Sesame Street Place- Bring grandchildren or young family members to this children's theme park that brings the television show Sesame Street to life!
Parx Casino- This new casino is a state of the art complex that includes a casino, dance club, and many different dining options. The complex will soon include a big shopping district.
The total population of Feasterville-Trevose, PA is 6,525, 12.9% of which are senior citizens. Transportation in Feasterville-Trevose is slim with only one train station known as Trevose Station. The Septa Regional Rail is a rapid and convenient means of transportation to get into and out of the center city! Because there is only one train station in Feasterville-Trevose, it is difficult for many to reach all of the fun activities and destinations they are trying to go to! The Regional Rail may be too far of a walk, or it may not take you close enough to the destination that you are trying to reach. Our caregivers at Comfort Keepers can help you or your loved one not miss out on all of the fun activities that Feasterville-Trevose has to offer!
Get in Touch With an Expert Caregiver Today
Comfort Keepers can provide you with assisted living services that can help you reach your destination and stay involved in the community of Lower Bucks County! Our caregivers will act as companions to your loved ones and will help them live the best life possible. Our services in Lower Bucks County range anywhere from interactive caregiving to transitioning home services to in-home care. Our caregivers are committed to helping you or your loved one enjoy all that Lower Bucks County has to offer! If you would like to speak to one of our caregivers or learn more about our services, Contact us at (215) 885-9140.
Harry Reviews Comfort Keepers
Feasterville- Trevose Senior Caregivers
October 16, 2017

My grandfather was a patient of comfort keepers, off and on for about 3 years due to his back and forth health status. When we did use the care services of comfort keepers, the service was over the ordinary!! My mother was able to take a break from devoting 7+ hours a day to him, giving her more time to enjoy the things she did before he was unable to take care of himself. The caregivers we had were always so kind and helpful too. There was not a day that went by that I wondered why did we invest our money into this service if we could do it better.
-Harry