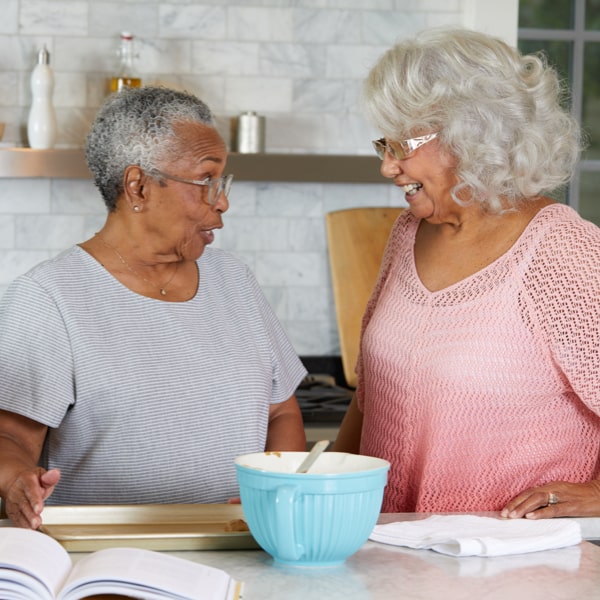 Comfort Keepers Home Care Services in Gainesville, FL, and surrounding areas
Learn more about the home care services that are offered from Comfort Keepers in the Gainesville area
At Comfort Keepers home care of Gainesville, FL, and surrounding areas we completely understand that your loved one's well-being is in our hands when you are working with us. When you are offered home care services coordination we can help schedule basic home maintenance tasks, care for any pets your loved one may have, and new technology set-ups. Our office can take care of scheduling and updating maintenance services. They can also take care of coordination so that your loved one doesn't get overwhelmed with maintenance and other activities that need to be scheduled. Whether you live out of state or around the corner, you can rest assured that your senior loved one is overseeing snow removal, lawn maintenance, and even coordinator the repair of appliances.
Our Home Care Services can include:
Home maintenance, upkeep, and repairs
Appliance repair or replacement
Lawn care and snow removal
Gardening and weeding
Safety upgrades and home modifications
Pet care
Technology set-up assistance
Do you think that your loved one could benefit from extra assistance and home care services? We are here to help! Contact Comfort Keepers of Gainesville, FL today at (352) 221-9244!
Elderly Care At Home & Specialized Home Care Services for your loved one
There are often times that a family caregiver is not able to fully meet the more specialized needs of their senior loved one. This is to be expected, not everyone is trained to provide home care services. However, our loving and professional Comfort Keepers elderly care at the home of Gainesville, FL are trained to handle some of these more special circumstances.
In order to provide each one of our elderly care at home clients with customized home care services, we will first meet with you and your senior loved one during a home assessment. Our expert care coordinators will come to your loved one's home and discuss the range of options that we provide, get an idea of the goals of your loved one (and your family), and then take a tour of the home to assess any safety precautions our caretakers may have to take. If your loved one has a special condition such as dementia, Alzheimer's, or is recovering from hospital discharge, our Comfort Keepers are available and ready to help your loved one with our customized home care services.
Our specialized elderly care at home services include:
Alzheimer's disease and other dementias
Parkinson's disease
Diabetes and other conditions
Hospice care and support
Transition services that provide help home after a hospital discharge
If you think you or your loved one could benefit from help at home please let us know! Contact Comfort Keepers home care of Gainesville, FL, and surrounding areas today at (352) 221-9244.