Welcome to Comfort Keepers - A Leading Home Care Provider in Centennial, South Denver, Aurora, and Surrounding Cities

As a leading provider of in home care and specialized senior care services, our expert caregivers provide customized care plans crafted to our client's individual needs and daily living requirements in the South Denver region. Our care focuses on elevating the human spirit with meaningful companionship that accentuates independent living.
National Day of Joy
Help us celebrate the National Day of Joy on June 30th!
No matter how old you are, finding joy in even the simplest everyday moments is scientifically proven to help improve and maintain overall wellness, including physical and mental health.
That's worth celebrating, right? Join us!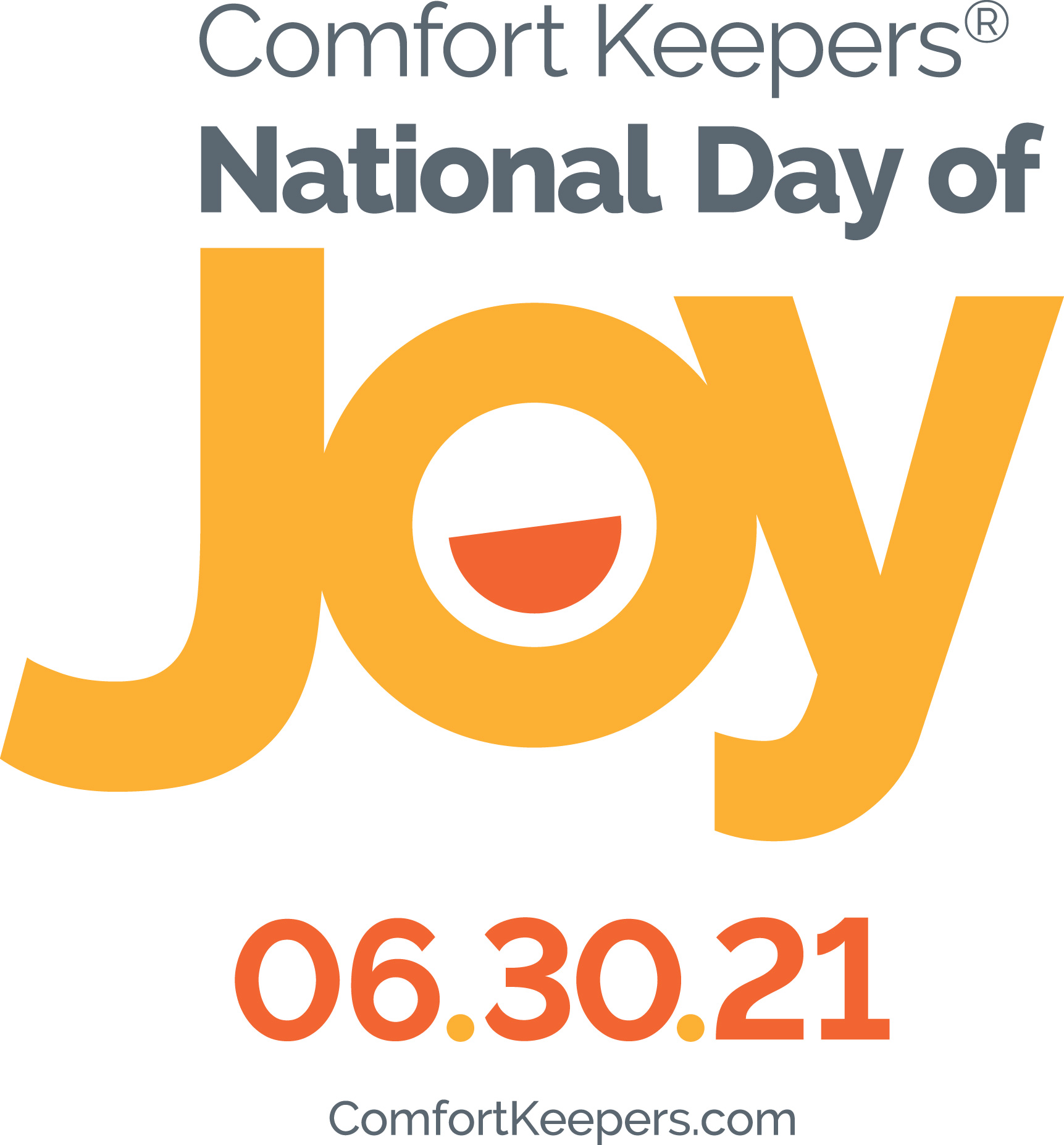 Caring for the Whole Person
We pride ourselves on Interactive Caregiving - our unique approach to care. Interactive Caregiving emphasizes a range of needs such as social interaction, senior nutrition, and safety in the home. Our experienced caregivers will encourage your senior loved ones to maintain a healthy diet, stay active, and stay mentally engaged. At Comfort Keepers, our goal is to make a positive difference in the life of your senior loved one.
Our Services
The primary home care services that our experienced caregivers provide can include assistance for various needs and conditions. We help seniors and disabled adults live as independently as possible in the safety and comfort of their own homes. With our compassionate care team's help, concerned family members don't need to consider nursing homes, assisted living facilities, or independent living communities, as their loved ones can receive the long or short-term care they need right at home. Some of our most popular care options include:
In Home Care
Companion Care

- a caregiver will offer daily assistance with tasks and participate in clients' favorite activities

Respite Care

- we can help family caregivers take a step back so they can focus on their own needs and well-being

Personal Care

- a caregiver will provide respectful assistance with personal needs like bathing, mobility, toileting, and more
Specialized Care
Private Duty Nursing

- our home health aide team is made up of skilled LPNs and RNs, that can perform a variety of medical tasks

End of Life Care

- we are here to provide essential assistance to terminally ill adults and emotional support for their families

24 Hour Care

- around-the-clock care for seniors who no longer can remain independent on their own
COVID-19 Precautions
Comfort Keepers is encouraging and incentivizing our entire staff to get tested for COVID-19 to keep our most vulnerable population safe and healthy.
Looking after our elderly is more crucial than ever. Sending out dedicated caregivers to clients after receiving a negative test result is just one more step in doing our part. With the uncertainty and fear in our community currently, we are proud of our caregiving team and how they've handled the crisis thus far.
We want to ensure our community knows the importance of companionship, even though it may look slightly different. Our team takes precautions to disinfect homes, provide safe entertainment at home, and continue to provide exceptional necessary care to stay safe at home.
---
Not Sure What Care You Need?

If you have concerns about your aging loved one living independently at home, it might be time to consider professional home care. Start the process by taking our one-minute care survey to help you determine when your loved one should begin receiving services.
Interested in a Career with Comfort Keepers?
Learn more about what inspires our caregivers by watching the video below. Are you ready to begin making a difference in the lives of seniors in Centennial, South Denver, Aurora, or the nearby area? Apply to our open caregiver positions!
---