Comfort Keepers Offers In-Home Care in West Allis, WI
Learn more about interactive in-home care available in West Allis, WI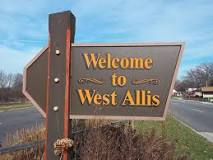 Family members who are looking for in-home care for their aging loved ones in West Allis, WI should consider working with a caregiver from Comfort Keepers. One of our compassionate caregivers will while providing a number of necessary services for your senior loved one in the comfort of their own home. Some of these basic services include assistance with bathing, dressing, housekeeping, mobility, meal preparation, and feeding. In addition, Comfort Keepers offers Interactive Caregiving, respite care, end of life care, transportation services, and companionship. With all of these services, family members often choose to work with a caregiver from Comfort Keepers, as they can rest assured knowing that their aging loved ones are getting what they need.
With Interactive Caregiving, caregivers encourage clients to enjoy their life to the fullest. Our team will focus on making sure your senior loved one is mentally, physically, and socially active. In this way, caregivers can help maintain an aging senior's mental acuity, mobility, and overall enjoyment with life. In many cases, aging adults who are left alone become withdrawn from the world. With Interactive Caregiving, they ensure that aging seniors will get the most out of their golden years.
Comfort Keepers also offers end of life care as part of in-home care. With the end of life care, caregivers will provide essential services, allowing your senior loved one to remain in their home. Caregivers will provide feeding services, incontinence care, and help with moving around the house. As aging adults near the end of their life, having a caregiver from Comfort Keepers around gives them someone who they can depend on.
A caregiver will provide in-home care on a part-time basis with respite care. With respite care, caregivers provide assistance to family members who are taking care of their loved ones. Since those who are caring for their aging family members often need a break in order to handle daily responsibilities, choosing to work with a caregiver from Comfort Keepers is often the best choice. Because Comfort Keepers can customize services, a caregiver can assist your family at almost any time.
Companionship is an important part of in-home care and separates Comfort Keepers from other senior care providers in the area. Since a caregiver will spend as much time as possible with a client, they will strive to create an emotional bond.
Find out more about Comfort Keepers in West Allis, WI, and contact us at (414) 209-5808.