In-Home Care and Senior Services in Port Washington, WI
Compassionate, expert in-home care for seniors in Port Washington, and surrounding areas
Services in Port Washington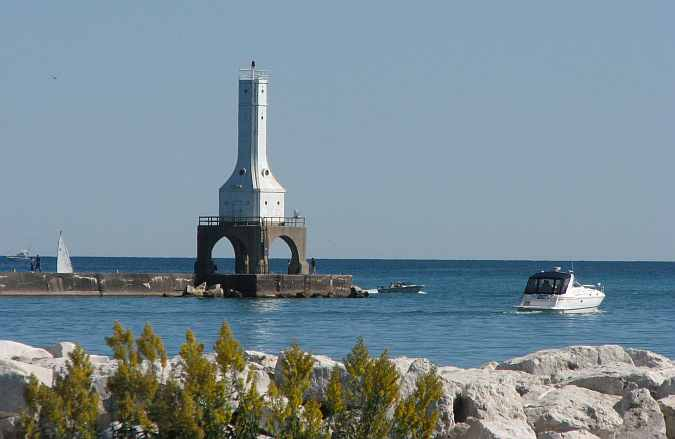 Critical to our in-home care services is the ability to help clients live actively, healthily, and independently. We do this by using something called 'Interactive Caregiving.' 'Interactive Caregiving' involves turning each daily activity into a chance to be engaged and even inspired. Our aides do this for our clients and it's part of what makes Comfort Keepers unique.
Our in-home care services are personal and companion-related. If a client needs conversation and general company at home or out and about in the community, we provide it. f he or she needs help with household tasks like cooking, cleaning, or taking medication, we provide that as well. We even help with bathing, dressing, and general personal care.
In Port Washington, our clients like to take in the view, sights, and sounds of Lake Michigan. This means that our caregivers often accompany clients on walks by the lake or to water-sporting events.
Community Events & Community Ties
For us, being extremely involved in the communities we serve is the best way to ensure that we provide the finest care. Our caregivers provide transportation for our clients, so keeping clients involved in communities is easy. However, our involvement goes deeper than that.
We work with local nursing homes, rehabilitation centers, and hospitals to ensure that our clients have the extra care and special attention that they need. We sponsor groups and other organizations so that we can contribute to the social and economic well being of each community we serve.
Port Washington is a great place to involve ourselves in local events. 'Fish Day' is a celebration of local industries that has a parade, a carnival, and lots of great food, which all community members love. Our clients and our staff take part in the event every year. There's also Ewig's Fish Market, which is one of the last true 'lake-to-buyer' commercial spots. Our clients visit this market just to view its bustling activity.
Who We Serve
Providing our clients with in-home care ingrains us further in the communities in which our clients live. We enjoy seeing our relationships with people and organizations grow, but most important to us is that these relationships help us provide better care. For this reason and others, we are proud to serve Port Washington and other areas in Wisconsin.
Other areas we serve include:
Mequon
Cedarburg
Grafton
All towns in Ozaukee County
West Bend
Germantown
Slinger
All towns in Washington County
For more information or to find out about your in-home care plan options, please Contact Us at (414) 209-5808.