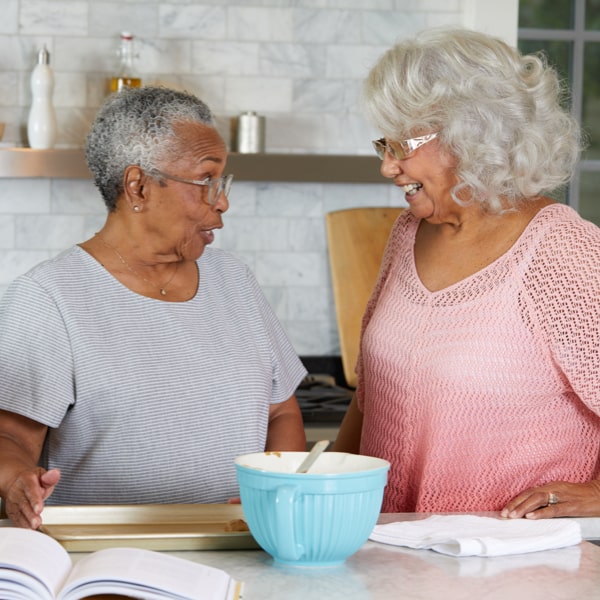 Senior Home Care Services from Comfort Keepers of Green Bay, WI, and surrounding areas
Learn more about Comfort Keepers senior home care services available to Green Bay, Fox Cities and the surrounding areas of Wisconsin
Comfort Keepers of Green Bay, WI is proud to extend our senior home care services to Fox Cities, WI and the surrounding areas of Northeast Wisconsin. We provide professional in home care services to families residing in the Green Bay, WI area. We are dedicated to keeping your senior family members living independently in the comfort of their own homes while giving your family peace of mind that they are safe. Comfort Keepers offers an excellent alternative to a facility or nursing home by providing care in the comfort of a senior's own home. 
We have experience in helping many families in the area through this process, and understand that it can be a difficult topic to bring up. With our free in home care consultation, we will be able to assess the state of your senior loved one's home, health, and personality. After that, we will create a customized care plan that will meet your senior loved one's needs, thus allowing your family to rest easy knowing that they are well taken care of. 
During this consultation, we will be clear up any misconceptions they may have about senior care. This can go a long way in helping your senior loved one becoming comfortable with the idea of in home care.
Becoming informed about your parent's current health status is crucial because then you will be better prepared to make decisions about the sort of care services they need. For example, if your parent only needs a few hours of help around the house, then getting a caregiver to live in the house with them is probably not a good idea. Comfort Keepers of Green Bay, WI offers many different types of in home care services that are designed specifically to help your senior loved one live an independent and enjoyable life during their golden years.
If you suspect that your senior loved one may be in need of senior home care services, give Comfort Keepers of Green Bay, WI a call at (920) 204-6068 or contact us.