Classes From Comfort Keepers in Federal Way, WA
We offer classes on a wide variety of aging-related topics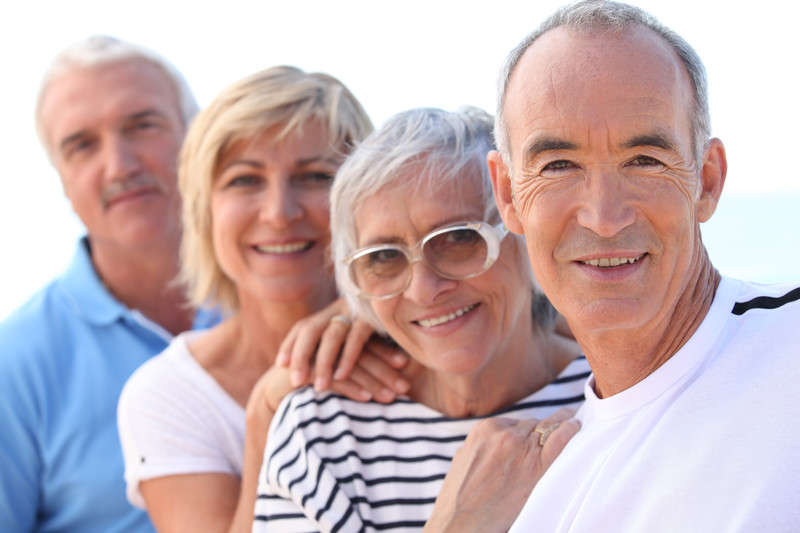 Comfort Keepers is proud to offer classes for seniors and their families in Federal Way, WA, and the surrounding areas. Learn about a variety of topics, including fall prevention, nutrition, medication, legal considerations, and more.
Some of the classes we present ourselves and others are in conjunction with community partners. They all take place at area senior centers for your convenience.
To learn more about any of these classes or to find out if a class you're interested in is being offered now, visit our Upcoming Free Classes page or give us call at (253) 200-0038.
Class Topics
Classes
CREATING A CARE PLAN FOR A LOVED ONE WITH DEMENTIA
Learn how to develop a care plan that covers social and mental wellness, physical health, education, and financial resources for someone who has dementia. Equip yourself with resources and information to assist you as you navigate this heartfelt but, often, very challenging time.
 
CREATING AN EFFECTIVE CARE PLAN
Choose to be proactive and design a care management plan for yourself and/or family members before it is needed. Gain peace of mind knowing that reference materials and resources are gathered in one place for your emergency contacts to access and implement, addressing the critical and important information needed in medical emergencies.
STARTING THE CONVERSATION WITH AGING PARENTS
Unfortunately, conversations about preparing for our senior years often do not happen. At least not as soon as they should! Learn the facts about how to be the best advocate possible for a loved one or yourself. Don't wait for an emergency to happen! Learn some tips on "how to" have a conversation, and educate yourself with the available resources and information that will help you with aging transitions.
MAKE AN EMERGENCY "GRAB AND GO" BOOKLET
Class members will leave with a booklet to record and create an "In-Case-of-Emergency" everything document to keep you and your loved ones informed. You will receive a checklist to help you organize your personal information and records. You and your loved ones can have greater peace of mind knowing this information is collected and organized in one place so that, if needed, your emergency contacts can easily be accessed.
CURE SOMETIMES, COMFORT ALWAYS
This class will teach conversations, tools, and options for making decisions on Palliative Care. Learn what Palliative Care is, how it fits in with current medical practices, and ways to support the family. Presented by: Franciscan Palliative Care SW & Comfort Keepers
 
IN MY TIME OF DYING
This is a challenging topic of great importance! This documentary explores the way we approach the end of life in America, and brings together diverse voices to ask new questions, and challenge old notions. Interviews with medical experts and spiritual leaders are woven together with intimate portraits of people facing imminent death. The result is a unique and important conversation about how we meet death, how we support our loved ones in their time of dying, how we cultivate hope in these times, and how to engage in conversations that seem too painful to broach. After viewing this documentary Franciscan Hospice will respond to your questions. Presented by: Franciscan Hospice & Comfort Keepers
FALL PREVENTION
One in every three adults over the age of 65 will experience a fall each year. 70% of these falls are preventable by making simple life changes. This class will help you learn simple steps to prevent falls and lead a healthy life. FREE fall screening will be provided by experienced healthcare professionals. Presented by Brett Neilson and Physical Therapists with Outpatient Physical Therapy and Rehabilitation Services & Comfort Keepers
LOSS AND GRIEF
Each individual has different reactions to any loss they experience in life which include emotional, physical, and mental effects. People all grieve differently and cope with death or loss in their own unique ways. Individual reactions should not be compared to others. You will gain insights and learn valuable coping mechanisms that can help you through the grieving process. Presented by: Scott Lavis, LICSW, Kline Galland Home Health and Hospice/Palliative Care & Comfort Keepers
BUILD A BETTER BACK
Back pain is the "common cold" of the musculoskeletal systems and all human beings experience back pain at some point in their lifetime. Is there anything we can do about it? Join Brett Neilson and Denise Hayes, physical therapists, as they discuss information about the common causes of back pain, what you can do about it, and how to prevent back pain. This talk will address back pain in seniors as well their caregivers. Come learn strategies to "build a better back" so you can enjoy life to the fullest. Presented by: Outpatient Physical Therapy & Comfort Keepers
 
DIABETES PREVENTION/MANAGEMENT
Presented by Christy Goff, MS, RDN, CD, Pacific Medical Centers, Dietician for Living Well Alliance, Pacific Medical Centers
 
DIZZINESS & IMBALANCE IN OLDER ADULTS
In this class we will discuss common causes of dizziness, vertigo and balance problems in older adults. We will cover the vestibular (inner ear) system and its role in helping maintain our balance, common causes of vertigo and their symptoms, and treatment options for dizziness and balance problems. Topics of interest will include Benign Paroxysmal Positional Vertigo (BPPV) and Meniere's Disease. Presented by: Katie Tutko, Physical Therapist, Outpatient Physical Therapy & Rehabilitation Services
 
LIVING WELL WITH ARTHRITIS
Focus: Arthritis and Balance
This will be a short presentation on treating and living with arthritis. Learn about what arthritis is, why we all get arthritis, and what you can do about it. Best evidence approaches to treating your arthritis will be taught. Participants will leave with a greater understanding of arthritis and an increased understanding of treatment strategies to keep them aging healthy. Presented by Outpatient Physical Therapy and Rehabilitation Services & Comfort Keepers
 
LIVING WELL WITH CHRONIC ILLNESS
Living with chronic illness affects the whole family, the person with the chronic illness, the primary caregiver and other family members who are less involved but deeply care. Learn key strategies for improving communication with your health provider care team and caregivers. This one hour workshop will discuss:

What is chronic disease and who has it?
Why bother with "management" of Chronic Disease?
Planned Care vs Demand "Care"
What resources are available to help patients and caregivers 

SLEEP MATTERS
In a recent national survey, over one-quarter of adults said that they had missed events or activities or had made errors because of sleep-related issues in the past three months. Learn what sleep really is, what happens when we don't get enough and strategies to improve the amount and quality of our sleep. Presented by: Christy Goff, RN at Pacific Medical Center & Comfort Keepers
 
WINTER WELLNESS
Be a flu fighter! Learn how to reduce winter illnesses to maintain productivity. Learn tips to prevent seasonal colds and flu in addition to warding off other health issues (such as weight gain and depression) associated with long dark days. Presented by: Christy Goff, MS, RDN, CD, Living Well Alliance, Pacific Medical Centers & Comfort Keepers. The following questions will be addressed:

What type of flu season is expected this year?
When is the best time to get the flu shot?
Is there a higher dose vaccine available for aged 65 and over?
How effective is the flu vaccine?
HEARING LOSS IN A MODERN WORLD 
Hearing loss can occur at any age and can affect much of your daily life. Learn about assistive listening and telecommunication technology. Presented by: Christine Seymour CS DHHRS, a Deaf & Hard of Hearing Resource Specialist & Comfort Keepers
 
HOW TO STAY CONNECTED THROUGH BETTER HEARING
Hearing loss can occur at any age and can affect much of your daily life. Most cases can be easily treated with amplification. Audiologist at Highline Hearing Professionals will join us for an overview of how hearing works, treatments for hearing problems, and a discussion of the latest technology. Presented by: Eileen Freed from Highline Hearing Professionals & Comfort Keepers


IF ONLY I COULD HEAR YOU
Hearing loss is a communication issue for the person with hearing loss and everyone in that person's life. This session discusses the causes, effects and ways to live better with hearing loss. Presented by: Michael Bower, BA, ACC
HOSPITALIZATION HAPPENS: KNOW YOUR OPTIONS & RESOURCES
Whether it's a planned hospital stay or an emergency, the actual discharge process can be a whirlwind of tough decisions. You may need housing, rehabilitation or home care. Because of changes in Medicare funding rules, much of the care will not be at the hospital but provided after you are discharged. Educating yourself on options will ease your stress level during your road to recovery. Learn how to be the best advocate for yourself or a loved one. Planning and Advanced Directives will also be discussed.
10 WAYS TO SIMPLIFY YOUR LEGAL AFFAIRS
Estate planning ensures your assets will go to the people you want them to go. This workshop covers what you need to know about your will, durable power of attorney, and advance directives. Make sure you plan now so you'll have peace of mind for yourself and family members in the future. Presented by: Rebecca King, Attorney with Northwest Elder Law Group & Comfort Keepers


ESTATE PLANNING & LONG TERM CARE STRATEGIES
Learn about the essential estate planning documents and an overview of the available ways to fund long-term care. This presentation will include a discussion of common estate planning and long-term care pitfalls and how to avoid them. Presented by Michelle Siebenaler, Attorney


FIVE WISHES – THE LIVING WILL WITH A HEART & SOUL
The Five Wishes Life Planning Tool assists individuals and their families to make important choices about medical care and other vital issues. It is a legal document and acts as a Living Will to clarify your wishes and assist family members when you are seriously ill or cannot make decisions for yourself. The Five Wishes include:

The Person I Want to Make Care Decisions for Me When I Can't
The Kind of Medical Treatment I Want or Don't Want
How Comfortable I Want to Be
How I Want People to Treat Me
What I Want My Loved Ones to Know 

SENIOR RIGHTS ASSISTANCE PROGRAM—ESTATE PLANNING
Senior Rights Assistance is proud to partner with King County Bar Association to assist seniors with legal concerns. Come to this session to learn about wills, power of attorney, living wills, living trust, community property agreements and/or probate. Senior Right Assistance has empowered persons of all ages to utilize their legal and consumer rights. Presented by Sound Generations & Comfort Keepers
AGING IN PLACE
Regardless of life's changes and challenges, having a plan in place proactively will help seniors to live their days in the comforts of their own home. Many seniors want to live in their homes and be active in their community. This class will help homeowners make their home a safe and comfortable living environment for those who want to age in place. Many new and innovative products are emerging, and service providers are focusing their businesses on creating new home renovations. Participants will receive a 24 page workbook that is designed to help you make your own plan for Aging in Place. Presented by: Sheila Goodfellow, CSA & Transitional Care Manager, Comfort Keepers


LIFESTYLE CHOICES FOR SENIORS
Today, people nearing, or in retirement have many choices on how and where they grow old. Where you live is fundamental to the lifestyle you will enjoy. This workshop will examine the various housing options. You will receive an Aging-in-Place Design Checklist.
 
RETIREMENT LIVING & HOUSING OPTIONS
Have you asked yourself any of the following questions: Should I continue living in my home or make a move? What if I'm hospitalized and need a higher level of skilled care? What types of services can be brought into my home? Come and learn the facts about:

Assisted Living/Independent Living Communities
Skilled Nursing/Rehabilitation Facilities
In-Home Care
Adult Family Homes
Dementia Specialty Care Communities
MEDICATION MANAGEMENT & INDIVIDUAL MEDICATION REVIEWS
Seniors use more medicines (including prescriptions, over-the-counter and supplements) than any other age group in the United States. In addition, older adults often use multiple medicines, increasing the risk of drug interactions, mix-ups and the potential for harmful side effects. Participants should bring their medications in a bag/container/printed list. Comfort Keepers' RN and a Pharmacist present this class.

Medication Management System/Storage/Record Keeping
Identify possible problems that can put you at risk and how to prevent them
Tips to help reduce medication costs
AGING & MEMORY CARE PLANNING
Have you ever said to yourself "he just introduced himself and I can't remember his name." Some changes are to be expected as we get older. Other changes are not normal. You will learn about the following:

What are normal memory changes throughout the lifespan?
How does memory work and what can I do to take care of my memory?
Know the 10 signs of memory loss (Alzheimer's Association).
Learn how to develop a care plan for a loved one with Dementia.
Learn resources and information to equip yourself as you navigate the heartfelt but often very challenging time.

CREATING A CARE PLAN FOR A LOVED ONE WITH DEMENTIA
Learn how to develop a care plan that covers social and mental wellness, physical health, education, and financial resources for someone who has dementia. Equip yourself with resources and information to assist you as you navigate this heartfelt but, often, very challenging time.
HOW TO PROTECT YOURSELF FROM SCHEMES AND SCAMS
Each year Americans lose more than $40 billion purchasing shoddy goods and nonexistent services! It's more than money that is lost. Let's outsmart the con artists! Learn the latest schemes and scams and how to stay safe. Presented by: AARP Fraud Fighters & Comfort Keepers
 
UNBIASED MEDICARE INFORMATION
This class will help you compare information to help make that yearly Medicare decision. Presented by: SHIBA (Statewide Health Insurance Benefits Advisors) from the Washington State Office of the Insurance Commissioner & Comfort Keepers.

Understand your health care coverage options and rights
Find affordable health care coverage
Evaluate and compare health insurance plans
BRAIN BOOST: ENERGIZE & PROTECT YOUR BRAIN WITH FOOD!
Ever wonder what you can do to prevent memory decline as you age? In this class, learn how to energize and protect your brain with your food choices, and to optimize your lifestyle to retain your memory for the future. Presented by: Christy Goff, MSN, RDN, Dietician, Living Well Alliance, Pacific Medical Centers
 
EAT BETTER, FEEL BETTER: NUTRITION AND THE DIGESTIVE SYSTEM
As we age, our digestion and absorption of certain nutrients can change. Participants will learn about the mechanisms and steps within the digestive process. We will discuss ways to increase our body's absorption of certain nutrients and how to improve overall gastrointestinal health and digestion. Presented by: Christy Goff, MS, RDN, CD, Pacific Medical Centers, Dietician for Living Well Alliance & Comfort Keepers
 
EATING WELL TO REDUCE FATIGUE
Fatigue or exhaustion is a common clinical complaint among older adults. It can significantly interfere with a person's ability to function at home. This workshop will identify factors that affect fatigue. Learn some coping skills and what foods and vitamins can help.
 
INGREDIENTS FOR LONGEVITY
Learn how to age gracefully and continue to live a healthy and active lifestyle. Hear about the changes in calorie, protein, and nutrient needs that we experience as our bodies age. We will talk about nutritional recommendations to help decrease the risks of developing chronic diseases including diabetes and heart disease. Learn tips on how to cook simple and delicious meals that are healthy, balanced, and budget-conscious. Presented by: Christy Goff, RD, CD, Living Well Alliance, Pacific Medical Centers
SLEEP MATTERS
In a recent national survey, over one-quarter of adults said that they had missed events or activities or had made errors because of sleep-related issues in the past three months. Learn what sleep really is, what happens when we don't get enough and strategies to improve the amount and quality of our sleep. Presented by: Christy Goff, RN at Pacific Medical Center
CREATIVE ARTS THERAPY
This class will teach how to use dance, art and music therapies to improve and enhance the physical, mental and emotional well-being for individuals of all ages. It is based on the belief that the creative process involved in artistic self-expression helps people to resolve conflict and problems, develop interpersonal skills, manage behavior, reduce stress, increase self-esteem/self-awareness and achieve insight. Presented by: Joan Kelly, Social Worker & Comfort Keepers
VET BENEFITS: INFORMATION AND RESOURCES
An informative class on VA benefits and resources for Veterans and their families. Presented by: Joe Jimenez, Accredited State Service Officer, Department of Washington State Quartermaster's Office, Fife, WA. Some topics that will be covered in this class:

General benefit information
Veterans with limited income
Home loans
Insurance
Burial and memorial benefits
Veterans with service-connected disabilities
Education and training for Veterans
Dependents and survivors' benefits
Fiduciary
Vocational rehabilitation and employment
CHANGES IN THE AGING EYE
Join us for an informative presentation with Kate Fewel, Social Worker with Sight Connection, a non-profit agency serving seniors living with vision loss. We will discuss eye care, normal changes as eyes age, as well as unexpected changes due to macular degeneration, glaucoma, diabetes, stroke, and cataracts. To help us adapt to vision changes she will also review helpful resources, aids, and support. Presented by: Sight Connections – a non-profit agency serving seniors living with vision loss & Comfort Keepers.
 
LIVING WELL WITH VISION LOSS 
Please join us for an informative presentation to learn about personal adjustments to vision loss. Jeffrey will discuss how to adapt to vision changes as we grow older. In this class, we will be discussing the services that are possible through Sight Connection including home visits, assistive technology, Braille introductions, low vision clinic services and the visual aid store. Many seniors can no longer expect their eyeglasses to correct their vision and need visual aids such as magnification devices, large print calendars, talking watches and talking books to help them continue their independent lives. Visual aids will be introduced and passed along during the course of the class. Presenter: Jeffrey Gerhardstein with Sight Connection & Comfort Keepers