Home Health Care for Gainesville, VA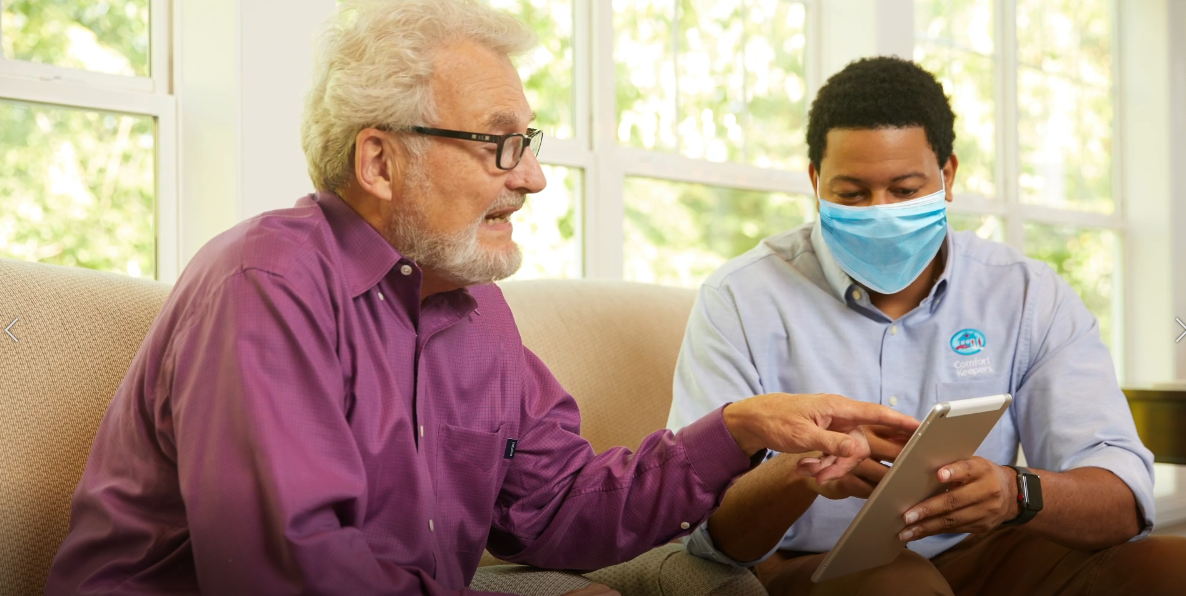 At Comfort Keepers®, we're delighted to serve the senior community of Gainesville, VA with compassionate, professional, in-home care, and we hope that you will consider us when considering care for your aging loved ones. Our trained caregivers – called Comfort Keepers® – don't just offer a wide variety of in-home care services; they also provide peace of mind and a feeling of safety, security, and independence.
The community of Gainesville is a top city for seniors in the U.S. and for licensed home health care agencies. The city's population continues to grow and is boosted by the number of military veterans retiring here. This has created an increased need for a reliable home health care agency in the city of Gainesville. Comfort Keepers knows how important it is for people to find a home health care agency that can provide services that satisfy their individual needs.
Comfort Keepers home health care offers individuals living in the area the opportunity to have a reliable team of caregivers that are assigned to fit families and their seniors particular needs and desires.
The benefits of home health care from an agency like Comfort Keepers is we provide individuals in Gainesville with the type of care that they need and deserve to age in place comfortably.
TO CONTACT US: CALL (703) 686-4820 OR INQUIRE BELOW
We help seniors stay at home every day with the knowledge that our caregivers are fully licensed, bonded and trained to provide exceptional care. Beside seniors, we also assist individuals who have had strokes, have heart conditions or other medical conditions that impact their ability to live on their own, our agency helps them maintain their independence and stay in a familiar, comfortable environment at home. Our agency works with individuals on a case-by-case basis - all care plans are personalized to each individual.
If you are interested in finding a home health care agency near you that you can trust, look around our website and check out the services we offer. Once you do, we are confident you will find we offer the kind of compassion services you are looking for to help your loved one.
Independence does not solely exist in the home. We want seniors to continue to pursue their interests and hobbies in the Gainesville community. If they wish to spend the afternoon at the beautiful Stonewall Golf Club for a relaxing game or if they'd rather dine in at the Blue Ridge Seafood Restaurant, we'll provide transportation so they can do so.
Elderly in home care means more than just getting to the doctor on time or picking groceries at Wegmans, Comfort Keepers is ready to help your loved ones remain as independent as possible. From personal care to companionship around town, there's no end to the quality care your loved ones can receive from Comfort Keepers.
You will find that we not only help keep seniors active, but are active in the community as well. We provide services to residents of the Dominion Valley - a master planned community in Haymarket, are very active in the Northern Virginia Veterans Association (NOVA) and are an approved personal services provider for the Regency Coop.
We also specialize in providing in-home care for those that have bravely served our country in times of need. We feel that it is our duty to help those who have selflessly given so much for others to live freely. For more information on Veteran's Care, click here.
We look forward to hearing from you! Call us 24/7 at (703) 686-4820 to learn more about our care services.