Home Care from Comfort Keepers in Dale City, VA
Comfort Keepers is proud to serve home care to families in Dale City, VA & surrounding areas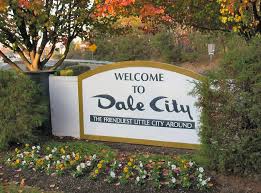 Comfort Keepers offers a number of beneficial home care services that are designed to help seniors live in the comfort of their own home. We understand that your senior loved one may not wish to relocate to a nursing home or assisted living facility, so we provide the assistance they need to keep them safe and happy at home. The main services that Comfort Keepers offers are Interactive Caregiving, end of life care, respite care, dementia care and more. Some of the specific services personal care services that we offer include assistance with bathing, incontinence care, dressing, laundry, meal preparation, and more. Overall, Comfort Keepers promotes a higher quality of life while helping seniors remain in the comfort of their own homes.
Comfort Keepers home care places an emphasis on seniors staying active, both mentally and physically. With our special program called Interactive Caregiving, aging seniors are encouraged to participate in activities that are mentally stimulating, perform physical activities, and socialize with others. Comfort Keepers also offers is respite care, where a caregiver can temporarily provide care to relieve a primary family caregiver and give them time to themselves. In addition to respite care, we offer compassionate end of life care to help seniors and families during this difficult time.
Caregivers can accompany your senior loved one to doctors appointments at Sentara Northern Virginia Medical Center and other destinations in Dale City, VA, ensuring they arrive safely. The senior care service that separates caregivers from Comfort Keepers from others is companionship. Caregivers realize that aging adults need someone who they can talk to and provide excellent companionship to aging seniors, which can make a large difference in their live.
Comfort Keepers will do everything possible to accommodate your family's needs. Learn more about the home care provided by Comfort Keepers in Dale City, VA and contact us at (540) 205-8743.