In-Home Caregivers Make a Real Difference With Elder Home Care, Ogden, UT
See how supporting families with an in-home caregiver can change their lives for the better
Anyone who loves the outdoors will tell you that Ogden, UT, is the place to live. This US city in the great state of Utah has it all—green spaces, spectacular golf courses, and beautiful surrounding countryside. There's also great infrastructure and plenty of first-rate amenities.
The senior population in Ogden is around 9% and 31% of those (2,439) live at home alone. Comfort Keepers of Ogden, UT, is making a real difference in the lives of the seniors they help, and you can too. Elder home care—helping older folks to age in the comfort of their beloved homes—is a rewarding career for the right person. If it sounds good to you, then caregiving may be your calling.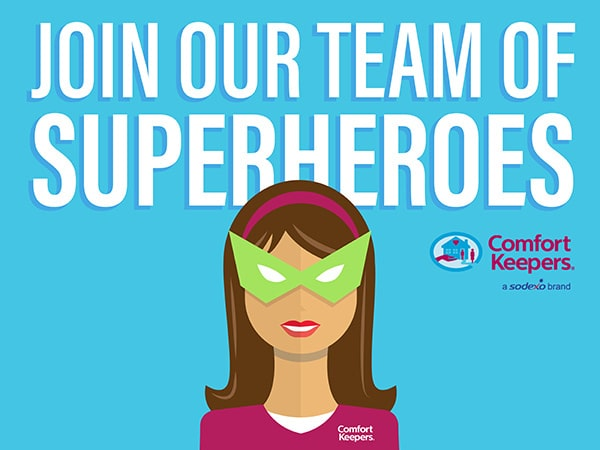 Around 10,000 baby boomers come of age every single day across the US. Needless to say, senior populations are set to explode over the coming years, and that includes Utah. In-home caregivers at Comfort Keepers in Ogden not only help the care recipient, but also their family members, and in so many ways. You will often give much-needed respite to any untrained, volunteer carers. This is something that can prevent volunteer helpers from suffering that common menace—in-home caregiver burnout.
Here are the more obvious areas in which caregiving makes a difference:
The client gets to retain their independence by aging at home
Elder home care includes creating and maintaining a save home environment
Encourage activity, both physical and mental (see below)
Companionship and over time, friendship
Peace of mind
Independence is important at any age, and no one likes to lose it. In-home caregivers help to make a real difference in this area. Not only do clients get to age at home, but we also make sure their local environment is safe on many levels. Through us, our seniors are able to maintain a sense of self-worth and wellbeing. Studies have shown that those who live at home and retain their independence are happier, healthier, and tend to live longer.
---
Our Interactive Caregiving Approach to Elder Home Care
Every client is different, and every senior has varying levels of mobility. All the same, we encourage physical activity and mental stimulation with our Interactive Caregiving approach. We create a unique program for each senior based on their unique interests, personality type, health, and abilities. These are fun activities that are well-received and produce fantastic results. This is one area of caregiving where you get to see a real difference in those you care for.
Everything we do while performing our elder home care is interactive. The in-home caregivers of Comfort Keepers in Ogden make a real effort to keep open communication with the client. We happily chat when the senior wants to talk with someone. We also offer a listening ear in times when they need to get something off their chest. Quality companionship is a godsend for older people living alone.
The biggest difference you can make as a Comfort Keeper is to provide real peace of mind. Having a professional in-home caregiver not only benefits the client but also their family. It takes away that constant worry, wondering if the older relative is okay. Getting hands-on support and regularly updated reports from Comfort Keepers is priceless.
Contact us for more details on how you may be able to contribute and make a difference as a Comfort Keeper in Ogden, Utah. You can reach us at (801) 383-2182 to learn more about the elder home care you'll be providing.