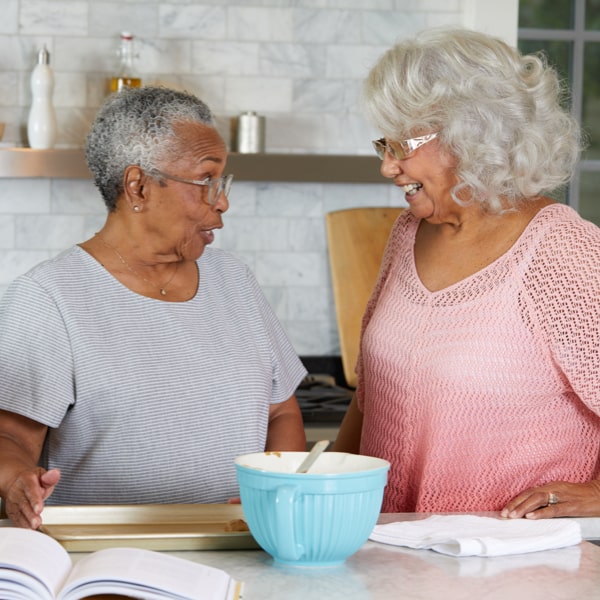 Home Care Services in Ogden, Roy, Layton & Surrounding Areas of Utah
Comfort Keepers is a Top-Rated Provider of Senior Care in Ogden, UT
Learn More About Home Care Services That We Offer To Families In Ogden, UT
If you're interested in top-notch in-home senior care services for your elderly loved one, look no further than Comfort Keepers of Ogden, UT. Comfort Keepers of Ogden, UT is pleased to offer a plethora of home care services to meet the specific needs of every senior. Our compassionate caregivers who we often refer to as Comfort Keepers can assist your senior with personal care tasks and household duties such as bathing, grooming, and personal hygiene, incontinence care, grocery shopping, meal preparation, laundry, light housekeeping, and so much more.
Comfort Keepers of Ogden, UT provides primary caregivers with respite care so that they can take a well-deserved break from their caregiving responsibilities. Those who opt for respite care find that they come back to caregiving refreshed, rejuvenated, and ready to provide the highest quality support for their loved ones. One of our best home care services that are available!
---
Our Philosophy
In order to improve every senior's physical, mental, social, and emotional well-being, we also offer unique Interactive Caregiving home care services. Through a variety of activities such as exercise classes, conversations about sports and current events, and trips to the museums, elders will be engaged and avoid feelings of loneliness and depression. They can also participate in senior-safe exercises that allow them to better avoid common health issues such as diabetes, arthritis, or heart disease.
In addition, our transitioning home care can help your senior seamlessly transition home from the hospital. Getting the essential care they need while not needing to worry about the stress of completing personal tasks or running a household can assist with a speedy recovery. End of life care is another aspect of our senior care services that is ideal for families who would like to make the most of their loved one's last moments.
Our care coordinators will be happy to meet with you and your aging loved one to design a custom home care services plan that includes the senior care services that are right for your elder's lifestyle. While some elders opt for a few hours of care each week, others benefit from full-time or 24-hour care. As your senior's needs change, his or her care plan can change as well. You can reach out to our experts at (801) 383-2182 to ask questions or schedule a free consultation. Through our consultation, we can visit your home to discuss your options in detail to get a better idea of the best plan for them.