Comfort Keepers In-Home Senior Care in Katy, Texas
Our Team Provides Top-Notch Home Care in Katy, TX & Surrounding Areas
Comfort Keepers in-home home health care agency is located in Katy, TX, and offers a wide range of home health care services, such as companionship and personal care, to support aging in place in the comfort of your loved one's home.
We understand that it can be a tough situation when a senior begins to require more care and supervision. Many believe that retirement facilities are their only option. However, Comfort Keepers provides home care that is tailored to your senior's needs. Families finally get peace of mind when it comes to their elderly loved ones with Comfort Keepers home health care in Katy, TX & surrounding areas. All of our services are designed to be implemented in-home, where you
Contact Us Today for a Free In-Home or Virtual Consultation at (254) 523-4234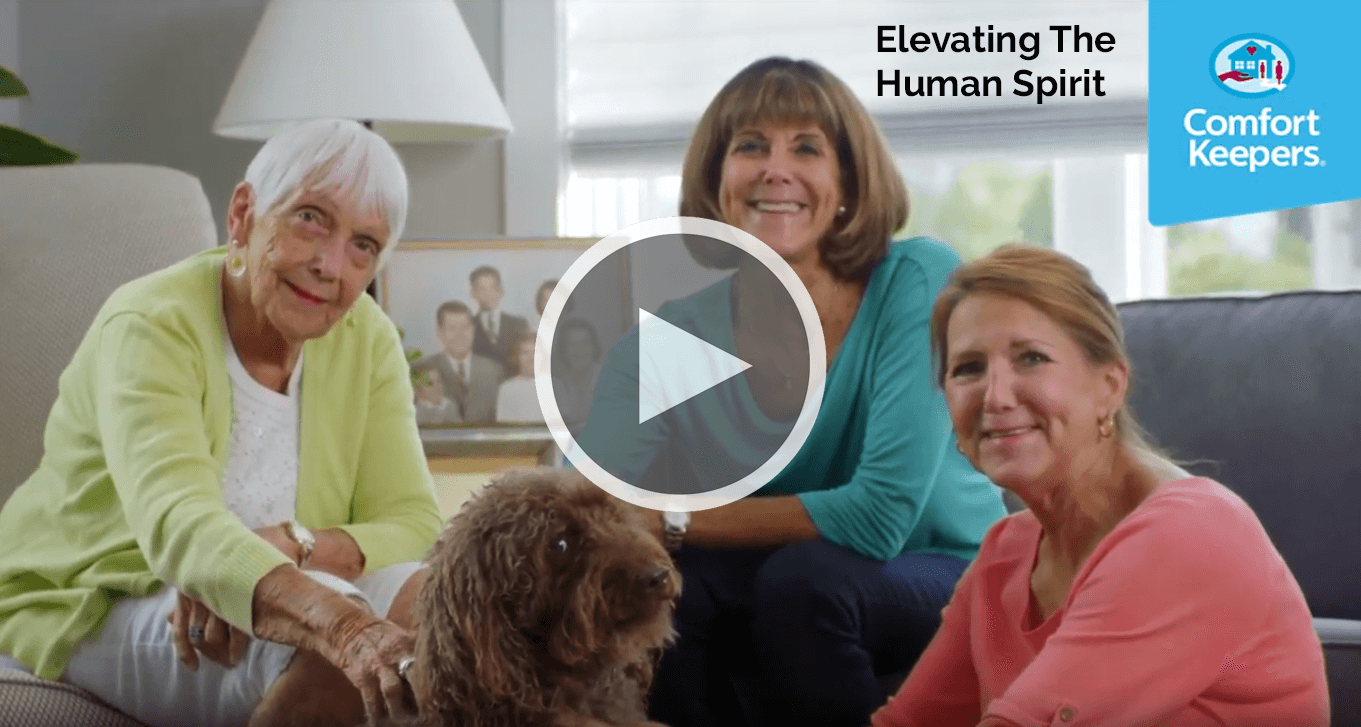 Our Leading Home Health Agency Can Answer All of Your Questions About Senior Home Care
We are a leading provider of senior home care and home health care services with an exceptional team of compassionate caregivers that value the safety, wellness, and overall happiness of our senior clients. Our home care services focus on elevating your senior loved one's wellbeing with meaningful companionship and personal care and prioritizing your loved one's daily living requirements or recovery care. We aim for our seniors to enjoy an independent life in the comfort of their own home. Our caregivers are trained in:
In-home care, such as personal & companionship care

24-Hour Care, for seniors who require around-the-clock assistance and/or supervision
Alzheimer's & Dementia home care that elevates the quality of life as much as possible through activities that stimulate the mind
Senior Home Care Services in Katy, TX
Our in-home senior care services are designed to be customized to your loved one's distinct needs and wants. One of the most important things to seniors is the ability to remain in the comfort of their own homes for as long as possible. Our senior home care service in Katy can make this a reality for your senior. Our goal is to improve the quality of life for seniors to help them maintain their independence through physical, mental, and social activities that are designed with their specific needs in mind. Our Interactive Caregiving approach involves:
Physical exercise conditions and strengthens core muscles. This practice reduces the risk of falling, which is one of the leading causes of injury in seniors. Studies even show that exercise is better for fall prevention than home modifications.
Solving puzzles and reminiscing are important mental exercises. They keep the mind nimble and alert, which fights negative emotions and confusion.
Mental acuity for seniors also comes down to proper diet and hydration. We focus on meal preparation and make sure our clients aren't missing these essentials.
Caregiver companionship promotes home safety. Our preventative measures, including safety technologies, help seniors stay connected with the modern world.
Comfort Keepers' unique Interactive Caregiving™ approach operates on four central principles.
24-Hour Care For Katy Residents
Our home health agency in Katy understands that some elderly loved ones need 24-hour, around-the-clock care and that this is not attainable for all families to do on their own. This is where our compassionate team of trained home health aides come in. We will provide a caregiver for 24 hours a day in shifts in order to provide the best level of care for your senior. If your senior loved one wanders or sleepwalks, needs consistent monitoring throughout the day and night, or simply values the security of always having someone present in the home, Comfort Keepers 24-hour senior care in Katy, Texas is right for your family.
Respite Services in Katy
A Comfort Keepers senior home care professional can be available for as little as a few hours a week to 24 hours a day. Our goal is to assist your family at the hours of the day we are needed most, based on your schedule and needs. Our home caregiver will be there to provide you with the time your family needs, whether that be a few hours in the evening, or during the day. Our respite services in Katy are customized to fit the needs and wants of your senior loved one.
Katy Alzheimer's and Dementia Care
Dementia and, in particular, Alzheimer's disease, are both on the rise in seniors here in the U.S. and around the globe. A large number of those diagnosed with these conditions find themselves in a nursing home or assisted living facility. However, for seniors in Katy, TX, and surrounding areas, aging in place is still an option for people diagnosed with dementia or Alzheimer's. Our dementia care and Alzheimer's care programs offer a range of services designed to help families take care of their loved ones in the family home rather than in an assisted living facility.
Both dementia and Alzheimer's disease affect a person's mental ability. Many begin to slowly lose their memory; others suffer by finding themselves no longer able to manage routine daily tasks they have probably been doing all their lives. As the disease progresses, many lose both, making the process of caring for them physically, mentally, and emotionally exhausting. Our senior home care services and expert caregivers are designed and trained to work by focusing on what they can do rather than what they can't. Home Care for Alzheimer's and dementia patients involves activities that are particularly stimulating, such as admiring art or reliving seniors' favorite genres of music, which have been proven to maximizing the quality of life.
Interactive Caregiving™
Unlike other traditional senior care agencies, Comfort Keepers Home Care implements a unique method of caregiving that highly focuses on the person receiving care rather than simply completing the task at hand. Interactive Caregiving™ incorporates meaningful conversations, games, exercises designed to help improved both cognitive and physical function. Our caregivers strive to involve your elderly loved one in their care services and encourage their active participation, as their personal abilities allow it.
Unsure Which Level of Home Care is Right For Your Senior Loved One?
If you are unsure of whether your loved one requires home care or which level of care is best suited for their needs, give us a call. Our senior home care experts will consult the senior and their family on their needs, medical and non-medical, and assess their current living situation. Contact us today for your free in-home senior care consultation at (254) 523-4234!