Comfort Keepers In-Home Senior Care in Waco, Texas
Providing Safe & Expert Senior Care in Waco and Surrounding Areas
At Comfort Keepers in-home senior care in Waco, Texas, we offer a full range of in-home companionship and personal care services to support independent senior living
at home in Waco, TX and the surrounding areas in McLennan County, Texas.
When a senior loved one starts to require more care, many believe that the only option is to place them in an assisted living facility or nursing home. However, at Comfort Keepers home care in Waco, this is not the only option. Our senior home care professionals offer a full range of senior care services that are customized to each client and designed to be implemented in the comfort of your loved one's home.
Contact Us Today for a Free Senior Home Care Consultation! (254) 523-4234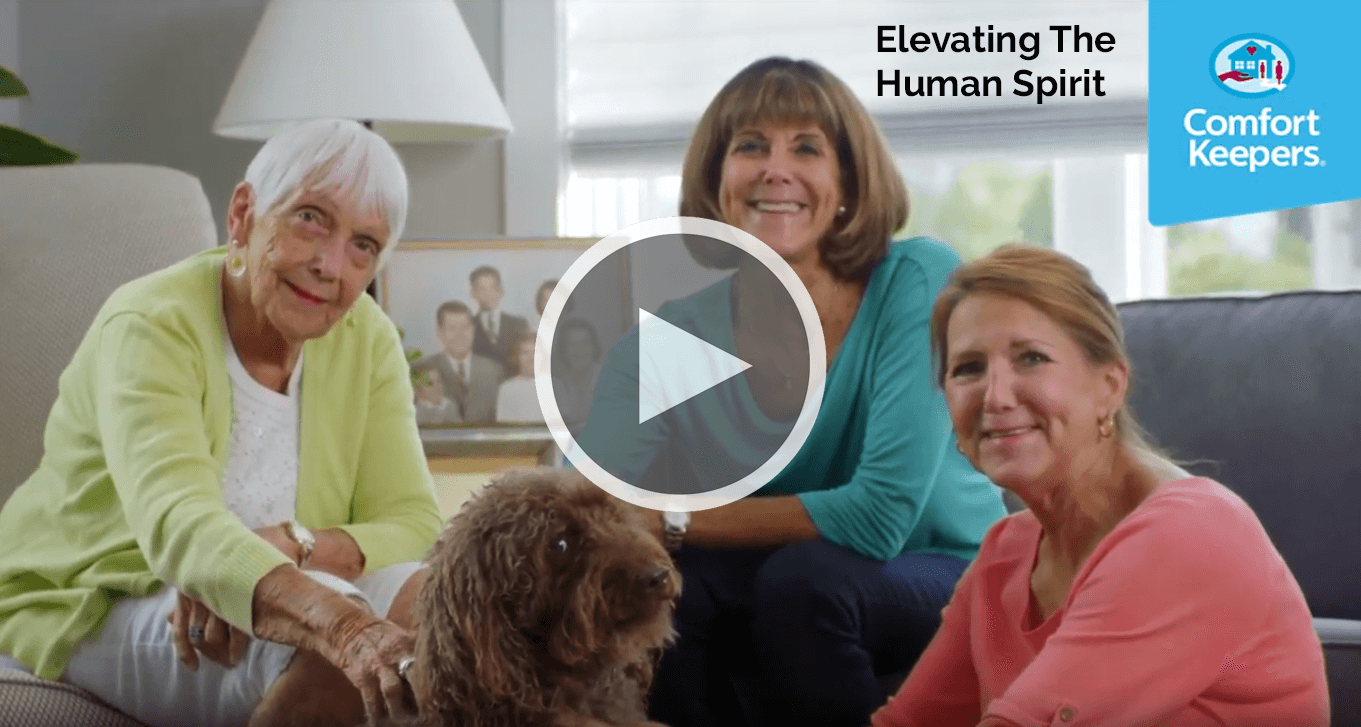 Have Questions About Home Care for Seniors? Comfort Keepers Can Help
As a leading provider of in-home care and at home senior care services, our expert caregivers provide customized care plans crafted to the individual recovery needs and daily living requirements for clients in and around Waco, TX. These services focus on elevating the human spirit with meaningful companion care and other services that accentuate independent living. The primary care services that our experienced caregivers - called Comfort Keepers - provide include personal care, long term care, 24-hour care, and companionship care. We help older adults of retirement age and beyond, as well as other adults, live an independent, quality life in the safety and comfort of their home. Family members don't need to consider assisted living facilities, independent living communities, or nursing homes, as their senior loved one can receive the personal care at home.
Senior Home Care Services in Waco, TX
Comfort Keepers is one of the leading home care agencies in the United States, helping family members throughout the United States of America find home care for their aging parents and loved ones. But we're not your typical senior care provider. Our custom care management plans offer the proper mix of non-medical home care services for your senior loved one and are unique to each of our senior clients. During an initial in-home consultation, a senior care expert will assess the state of your senior loved one's home and health. After they have gathered as much information as possible, our staff in Waco, TX will create a unique care plan for your loved one and match them with a suitable, high-level quality home care provider. All of our caregivers are handpicked and will work to engage with your senior loved one to elevate their quality of life.
24-Hour Care For Waco Residents
At Comfort Keepers in-home senior care located in Waco, TX, we provide 24-hour care in Waco and surrounding areas. We understand that your senior loved one may need around-the-clock, 24-hour home care services. Our 24 hr home care offering can help ensure that your loved one always has access to the companionship and personal care services around-the-clock. As a leader in senior home care, Comfort Keepers in-home care can assist with your senior loved one who may wander or sleepwalk, need consistent monitoring throughout the day and night, or simply value the security of always having someone present in the home. Do not lose hope!
Respite Services in Waco
A Comfort Keepers senior home care professional can be available for as little as a few hours a week to 24 hours a day in shifts to help with a wide array of chores. Our goal is to give you the chance to take a well-deserved break. This type of respite care is not intended to replace the care you and your family are already providing, instead, it is intended more as a supplement. Our home caregiver is there to provide you with the time you need to take a short breather so that you can re-energize and recharge before getting back to caring for your loved one.
Waco Alzheimer's and Dementia Care
Dementia and, in particular, Alzheimer's disease, are both on the rise in seniors here in the U.S. and around the globe. Today, it is estimated that Alzheimer's disease accounts for 50 to 80 percent of all cases of dementia in the elderly. While a large number of those diagnosed with these conditions find themselves in a nursing home or assisted living facility. For many, who have access to the right type of in-home care in Waco, TX, going to a nursing home is not necessary. Our dementia care and Alzheimer's care programs offer a range of services designed to help families take care of their loved ones in the family home rather than in an assisted living facility.
Both dementia and Alzheimer's disease affect a person's mental ability. Many begin to slowly lose their memory; others suffer by finding themselves no longer able to manage routine daily tasks they have probably been doing all their lives. As the disease progresses, many lose both, making the process of caring for them physically, mentally, and emotionally exhausting. Our in-home care plans and our caregivers are trained to work with their clients by focusing on what they can do rather than what they can't. They are also ready to let their clients help with their own care within their mental and physical limits.
Interactive Caregiving™
Unlike other traditional senior care agencies, Comfort Keepers Home Care implements a unique method of caregiving that highly focuses on the person receiving care rather than simply completing the task at hand. Interactive Caregiving™ incorporates meaningful conversations, games, exercises designed to help improved both cognitive and physical function. Our caregivers strive to involve your elderly loved one in their care services and encourage their active participation, as their personal abilities allow it.
Quality Care for Seniors in Waco, TX
We are offering a full range of in-home care, companionship care, and personal care services to support independent senior living in Waco, TX, & surrounding areas. If you have any questions about the senior home care Comfort Keepers provides, including anything about care costs, eligibility requirements, criminal background checks of the caregivers, or anything else, please contact our senior care coordinators today. You can reach our direct office phone at (254) 523-4234.
Unsure Which Level of Home Care is Right For Your Senior Loved One?
If you are unsure of whether your loved one requires in-home care or which level of care is best suited for their needs, give us a call. Our senior home care experts will consult the senior and their family on their needs, medical and non-medical, and assess their current living situation. Contact us today for your free in-home senior care consultation at (254) 523-4234!
NOT SURE WHAT CARE YOU MAY NEED?