End of Life Care in Houston, TX, and the Surrounding Area
We can provide specialized care and support to your loved one and family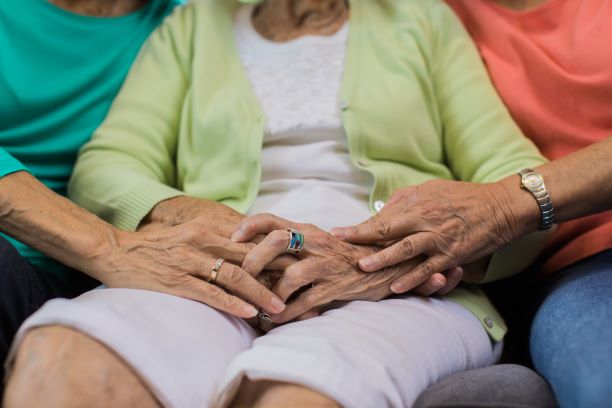 Seniors who have been diagnosed with limited-life expectancy most often have a strong desire to spend their final days in the comfort of their home. If your loved one is nearing the end of life, we are here to offer assistance and support. Comfort Keepers offers specialized care services to seniors and their families living in Houston, Cypress, and the surrounding areas of Texas. Regardless of whether your parent needs assistance around the home, personal or companionship care or emotional and moral support, we are here to ensure their comfort during their last days.
Depending on your loved one's needs, our caregivers can be the sole providers of care services or work in partnership with a hospice agency or medical provider. Our end of life care services is designed to help families make the most of their time together and lighten the burden at this tough time. To family caregivers who need time to rest and recharge their batteries, we offer our respite care services. With Comfort Keepers you will be able to step away for a few hours knowing that your loved one is in capable hands of our compassionate caregivers.
How Can Comfort Keepers Help?
We understand that with such a limited amount of time left, you want to spend precious moments with your loved one in a stress-free environment. In this time of need, let us lessen stress for everyone involved. Our trained end of life care providers can help your loved one with bathing, dressing, and toileting, do some light house cleaning and laundry as needed and prepare meals. Rest assured that your loved one will receive support and companionship when you take a much-needed break. In order to ensure your parent's comfort, we help with coordination with any hospice or medical personnel providing palliative care to your parent.
After your loved one has passed away, we can continue to help you and your family members. Whether you just need someone to talk to and be there for you in this time of grief or assistance with tasks such as organizing personal items and moving belongings, you can count on us.
Our senior care providers in Houston, Cypress, and the surrounding areas of Texas, are specially trained in dealing with this sensitive matter. We are here to support you every step of the way and minimize the discomfort of your loved one. Contact us today for a free consultation.
Please call our local office today at (346) 202-7209 for more information about our end of life care services.