Respite Care in Cypress, Houston, and the Surrounding Area of Texas
Rest and recharge with our respite care for seniors and their families
Caregiving can be a rewarding and bonding experience within a family, yet in even the best situations, the responsibility and ongoing routine can be stressful and tiring—especially when balanced with a job or caring for children.
When family caregivers are emotionally drained, they are likely less effective at playing this critical role. Comfort Keepers, serving Houston, Cypress, and the surrounding areas, can provide respite care or temporary relief to those who care for family members who might otherwise require permanent placement in a facility outside the home.
Respite homecare will give the much needed time for yourself that you deserve. Our service allows you to go back to work, visit the doctor, spend time with friends and family, run errands, take a yoga class or even go on vacation! Once you get back home you are able to provide the highest quality of care for your loved one.
Your own mental and physical health should never be overlooked. Caregiving may seem like an easy task, but it can add up overtime, even deteriorating your mental and physical health. With respite home care, you will significantly reduce your risk of high blood pressure, heart attack, diabetes, ulcers, asthma, chronic pain and infectious diseases.
If you're ready to improve your life, get started with respite care by scheduling a free consultation today or call our office at (346) 202-7209.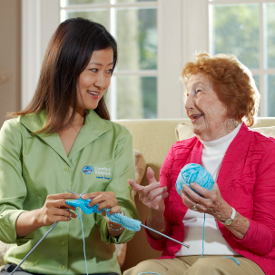 What is Respite Care?
Known in some countries as "short break" care, respite services provide planned short-term breaks for families and other unpaid caregivers who need time outside the home or to simply take a rest. Respite care helps support and maintain the primary caregiving relationship.
How Comfort Keepers Can Help
Respite care services give you time to leave the home for a few hours or even a few days, knowing the one you care for is in good hands. This creates time to
take care of the errands you never seem to have time for.
catch up on your shopping.
attend a support group meeting.
visit doctor or dentist for routine care.
give yourself a much-needed rest.
Comfort Keepers is more than happy to match your senior with the perfect caregiver for them. This way you know your loved one will be able to form a meaningful relationship with the home health aide who meshes well with their personality and particular needs.
Don't let the selfless duty of caregiving get in the way of your health. Call our office today at (346) 202-7209 for more information on how we can help you!