Do you qualify? Find out.
---
Do You Have What It Takes to Be a Comfort Keeper, a Home Care Assistance Provider in Nashville?
In Nashville, TN one of the most important qualities for home care assistance is the ability to make the people they help feel better about themselves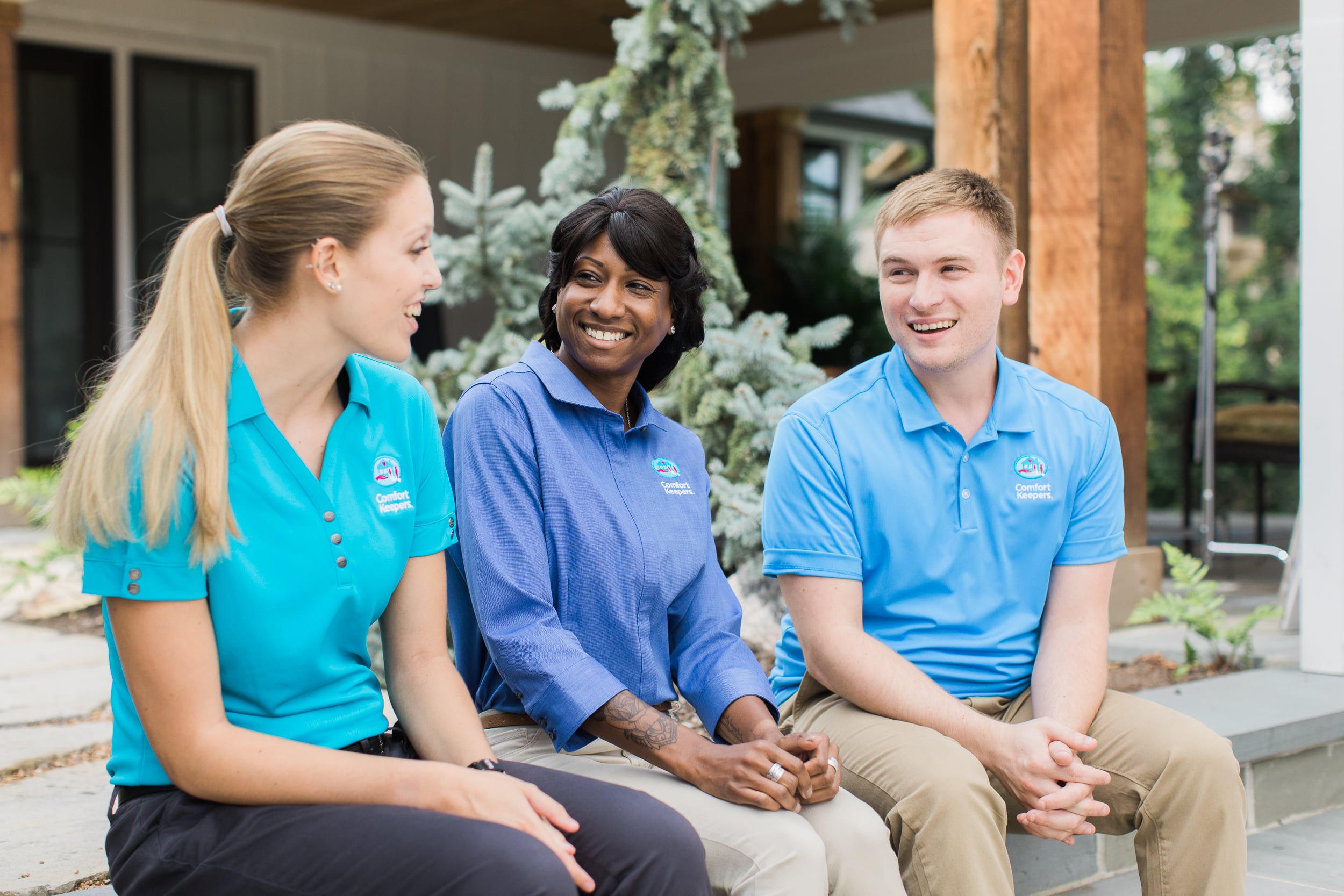 Being a Comfort Keeper means a lot in our industry. An individual in this role will do much more than make lunch, dust furniture, or assist a client in getting ready for the day. These are crucial, but using our unique Interactive Caregiving method of caregiving, we go beyond the basics to keep our clients active and interested in their care. Do you think you have what it takes to provide home care assistance in the Nashville area? Call us to learn more: (615) 219-5126.
Benefits to being a Comfort Keeper
It is with great pleasure that we present to potential employees:
Pay that is competitive in the market
Possibilities for continuous growth
Rotating scheduling and/or shift swapping
Places to work in close proximity to your Nashville area home
In addition, as a Comfort Keepers employee, you'll be a part of Sodexo, a Fortune 500 company with boundless potential. You'll be able to make a difference in your community while contributing to a larger whole thanks to your work with a regional office.
We support the professional development of our staff
At no cost to you, we provide a thorough training curriculum for home care assistance that covers:
Access to online courses around the clock
70+ certifications
Printable certificates
Learning is flexible within our programs, as there are over 2,000 different classes available.
Let's do this!
Now, the question is, do you think you have what it takes to be a Comfort Keeper? Those interested in working as in-home caregivers providing home care assistance in Nashville, TN, should apply immediately. Call now: (615) 219-5126.