Do you qualify? Find out.
---
Are You An Comfort Keepers In Home Caregiver?
See if you have what we're looking for in a qualified in home caregiver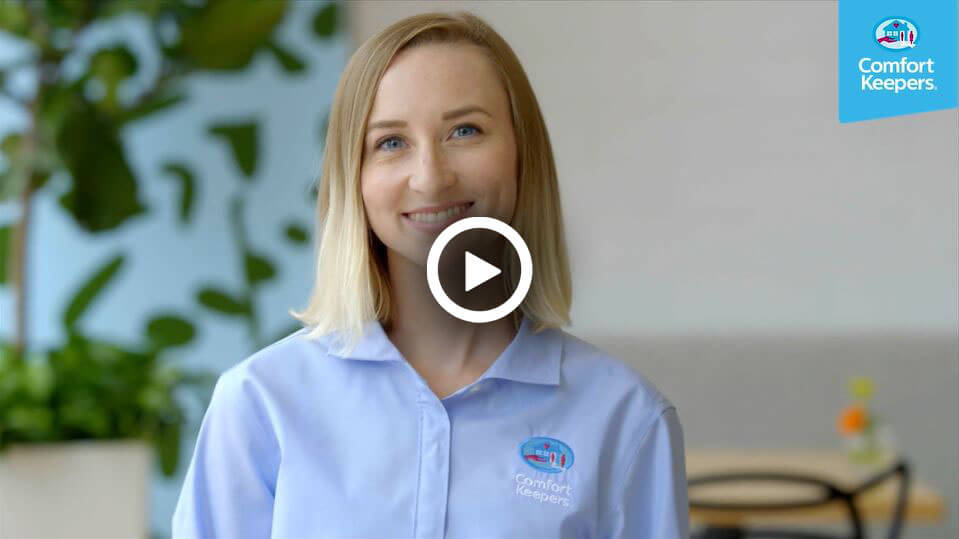 As a Comfort Keeper® you will do more than prepare lunch, dust the furniture, or help a client get ready for the day. These are important, of course, but through our unique approach to in-home care, Interactive Caregiving™, an in home caregiver finds ways to actively engage clients in life. This could include cooking favorite recipes together, reminiscing over old photos, visiting friends or attending community events, continuing favorite hobbies, taking a walk, doing puzzles.
These are some of characteristics of an in home caregiver:
creative
resourceful
able to weave joyful, life-enriching experiences into the fabric of everyday moments
good communicator
confident
professional
flexibile
patient
self-motivated
punctual
respectful
discrete
honest
outgoing
organized
Also important are the ability to accept constructive criticism, solve problems as part of a team, and understand and respect procedures and protocol. If you have these characteristics and want a career that compensates you fairly, offers opportunity for growth and provides a daily dose of personal satisfaction, contact your local Comfort Keepers® office today to learn more about becoming an in home caregiver.