Homecare Assistance with Fall Risk Reduction in Brentwood
How homecare assistance can reduce the risk of trips and falls for seniors in Brentwood, TN and the surrounding areas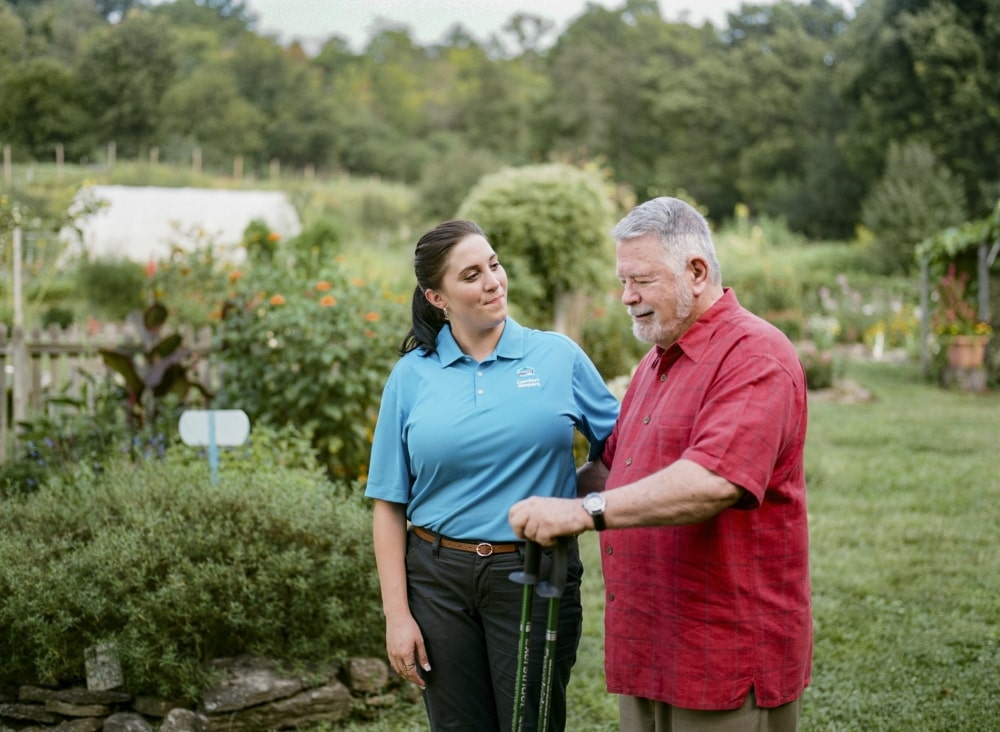 As more and more seniors choose to age in place, enjoying their golden years in the comfort of their own homes, there are additional safety considerations that every family needs to make to ensure their loved one's safety at home. Hundreds of thousands of seniors are affected by trip and fall injuries every year. Preventing these accidents can mean greater longevity and more consistent good health, and homecare assistance can make that possible for your family.
Research from the National Council on Aging found that falls are the leading cause of injury among seniors. Trips and falls can result in injuries to joints, including hips and spines, wrists and hands, and even injuries to the neck and skull. A severe fall can result in long hospital stays and extensive physical therapy needs.
Falls can impact physical health, and the resulting pain can also impact mental and emotional health. Reduced mobility can mean fewer opportunities to enjoy hobbies and activities, or becoming less able to enjoy social and community opportunities.
Homecare assistance from Comfort Keepers can help prevent falls by identifying hazards in the home. Elder care services can also help those who have experienced a fall to keep up with their physical therapy, medication regimens, and activity or dietary recommendations from doctors, leading to a faster and more complete recovery.
Easy ways to combat trips and falls could include:
Installing grab bars in the bathroom
Non-slip pads under rugs, on stairs, or in the bathroom
Furniture layouts that provide wide, safe walkways
Correct use of mobility devices
Looking for loose edges of carpeting in doorways
Adequate lighting, including in stairwells and hallways
Our caregivers know what to look for in the home to keep your loved one safe from harm. Falls can also be the result of pain and discomfort that comes from not adhering to medication regimens, or not reporting side effects to the doctor. Homecare assistance is perfect for seniors with complex medical needs; our job is to help your loved one access the right care and facilitate any needs that may result from their health and mobility conditions.
If your aging loved one lives alone, they may need help ensuring that their home remains a safe environment long-term. Contact our Brentwood office today at (615) 942-0111 to learn more about our customized care and how we can increase your loved one's quality of life every day.