Comfort Keepers In Home Senior Care Services in Hot Springs, SD
Discover the difference our in home senior care services can make in your loved one's life in Hot Springs, SD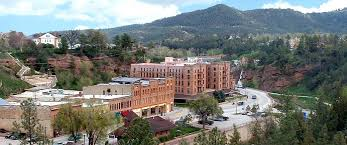 Hot Springs is the gateway to the Black Hills of South Dakota. The city was named after the steaming water that flows through the town. Hot Springs is home to one of the nation's oldest VA hospitals and Paleontological Mammoth sites. With all of the Veteran's in Hot Springs, Comfort Keepers Rapid City, SD is proud to be able to serve them with the in home senior care services that they need to remain in the comfort of their home for as long as possible.
Senior Care Services From Comfort Keepers
Our Comfort Keepers® are carefully selected and trained to become the experienced and skilled caregivers that provide professional in home care services for our clients. We take pride in the compassion that our team at Comfort Keepers Rapid City, SD demonstrates in their work providing in home senior care. Our caregiver team provides a wide range of care services that fit the unique needs of each senior. They receive a continued education to ensure that they can provide you with the most up-to-date senior care services. Comfort Keepers Rapid City, SD is proud to serve the Hot Springs community, which is the location to the state's veterans' home.
Call us today at (605) 277-1870 or more information about our in home senior care services. Our team is available 24/7 to answer calls!