Senior In Home Caregiver Services in Custer, SD
Comfort Keepers Rapid City, SD Provides Expert, Compassionate In Home Caregiver Services to the Community of Black Hills since 2003!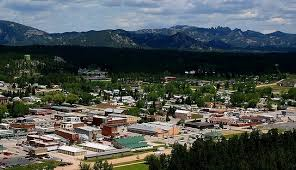 Custer is named after Lt. Gen George Armstrong Custer and is one of the oldest cities in the Black Hills. In the 1800's, gold was discovered during an expedition. To this day, Custer provides key resources and materials to the Black Hills and surrounding areas. Custer is located close to other historical areas, Mt. Rushmore and Crazy Horse.
Home Caregiver Services
Each in home caregiver uses the unique style of Comfort Keepers Interactive Caregiving™ that raises our seniors' quality of life. Our Comfort Keepers care team receives a continued education to ensure that they are providing you and your loved ones with the best care solution to fit their needs. We understand the importance of having the in home caregiver engage each client mentally, physically and emotionally to promote independence and happiness. That is why our home caregiver team works hard to engage seniors in every step of their care. Our care team encourages seniors to assist with meal preparation, light housekeeping or other chores as a senior's abilities permit.
Comfort Keepers Rapid City, SD has provided in home caregiver services to Custer and the surrounding areas for over a decade. Contact Us via the website or call us today to speak with a friendly representative. A member of our care team is available 24/7 to answer any questions you may have. Our number is (605) 277-1870.
Contact us to schedule an in-home consultation.
Comfort Keepers Home Care provides senior care services in the following cities and neighborhoods in South Dakota:
Rapid City, Bismark, Sturgis, Spearfish, Belle Fourche, Lead, Deadwood, Custer, Hill City, and Hot Springs, South Dakota