Comfort Keepers Offers the Best Senior Home Care in Belle Fourche, SD
Providing compassionate senior home care services in Belle Fourche, SD, since 2003
Our Community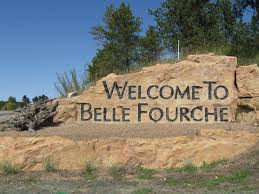 Belle Fourche is cattle country and this uniquely American town was founded by ranchers who wanted a centralized location to load cattle on trains heading east and west. The frontier spirit is alive and well in Belle Fourche, and the town is renowned for its agricultural contribution to the region. Belle Fourche is a town that many people visit to see the geographic center of the United States, but also continues to have a growing population as people want to live in this beautiful town. With a growing population, Comfort Keepers Rapid City, SD is proud to serve Belle Fourche and its residents with the best home care possible.
Our Senior Home Care Services
Comfort Keepers Rapid City, SD has served Belle Fourche since its inception 11 years ago with a goal of providing the best care services available in Belle Fourche. We strive to offer the best home care services for seniors and other adults in the community. It is important to us that our clients maintain their independence and be able to live comfortably in their own home. Comfort Keepers Rapid City, SD Senior Home Care Agency provides the needed assistance that allows our seniors to have a high quality of life.
We are proud to serve the citizens of Belle Fourche in providing the best home care services available. Call us today at (605) 277-1870 to speak with a member of our team. We are available 24/7 to assist you and provide the senior home care services that your loved one needs to remain safely in their home longer.