Comfort Keepers Celebrates Company's 15th Anniversary in Spartanburg, SC
Spartanburg, SC (October 2021) —Comfort Keepers, a leading provider of quality, in-home care for seniors and other adults, is celebrating its 15 year anniversary.
The Comfort Keepers location in Spartanburg, owned and operated by Erin and Chris Couchell, is part of the network of franchises across the nation. Erin Couchell opened the doors to Comfort Keepers in 2006 and quickly became a leader within the franchise system. With over 700 locations worldwide, Couchell has found herself as one of the top 25 franchises. Since 2013, she has earned a place in the President's Club and Quest for Excellence. She has also been recognized with the Operational Excellence award and currently serves on the Comfort Keepers National Advisory Council. What started as a small business with just a few employees has grown to nearly 500 employees who have positively impacted the lives of several thousand seniors, helping them remain in their homes. "I couldn't be prouder of my team," says Couchell. "Their continued commitment to caring for Spartanburg's seniors is the reason we are leaders within the franchise system."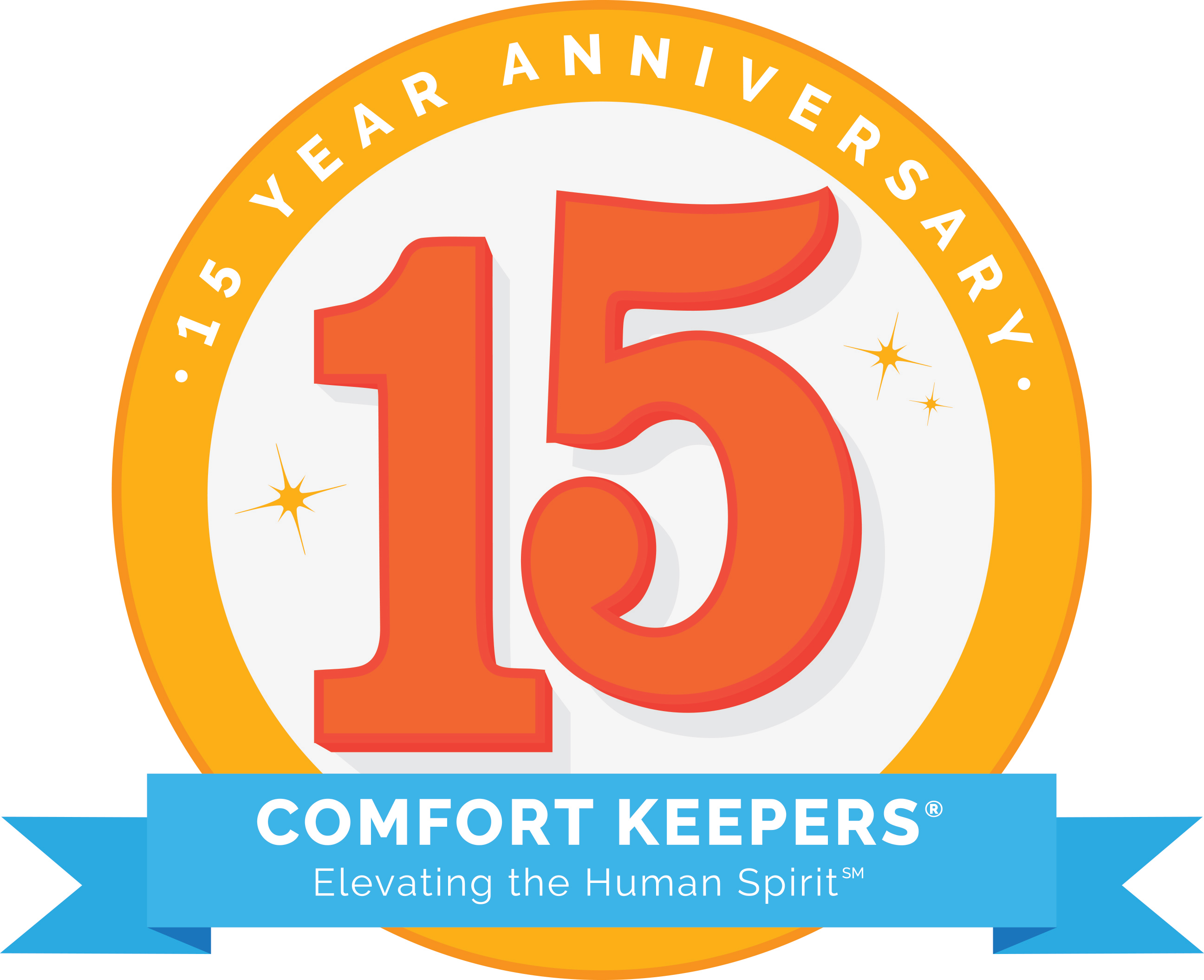 Couchell believes wholeheartedly in the Comfort Keepers mission to provide the highest level of quality of life that is achievable and treat each client in the Upstate with the respect and dignity they deserve. In honor of their anniversary, Comfort Keepers has made a donation to Mobile Meals in memory of John Burger. "Mr. Burger was one of our very first caregivers when we opened our doors, " says Couchell. "His generosity and love for his community embodied the spirit of Comfort Keepers.
It seems only prudent to honor his memory by giving back to the community he so loved. At a time when nonprofits most need our help, we hope you will join us and make a donation to Mobile Meals. Together, we can help feed Spartanburg's seniors."
To Join Comfort Keepers in donating to Mobile Meals and helping feed seniors in the Spartanburg Community, please visit www.Mobile-meals.org/donate.
For more information about Comfort Keepers' services, please contact our office by clicking one of the buttons below.
About Comfort Keepers®
Comfort Keepers® is a leading franchise network in the in-home care market for seniors and other adults needing care. Since its founding in 1998, the network has grown to more than 600 franchised locations around the world by staying true to the founders' goal of providing quality, caring in-home care services that allow clients the opportunity to age in place. In August of 2009, the brand was strengthened when the franchisor, CK Franchising, Inc. was purchased by Sodexo, a global leader that delivers Quality of Life services to over 75 million consumers in 80 countries each day. In addition to providing services that focus on health care and senior markets, Sodexo's integrated offerings encompass more than 45 years of experience in reception, safety, maintenance and cleaning, food services, facilities and equipment management, and concierge services.